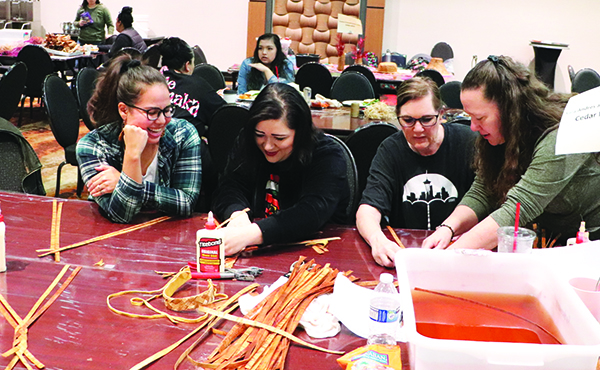 By Cullen Salinas-Zackuse, Tulalip News
On Sunday December 15th, at the Tulalip Resort Casino, fifteen of Tulalip's cedar weavers came together to teach the community how to weave. They shared their expertise and enjoyed their time teaching traditional ways of making cedar baskets, headbands, dolls, jewelry and many other cedar creations. It was the first time this many Tulalip weavers came together to enrich the community with cultural activity of this nature.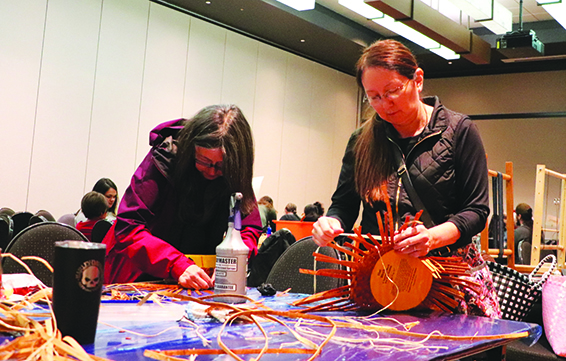 "All the teachers have a lot of teachings and history," said event coordinator,Virginia Jones, on how the weavers showed the importance of carrying on these skills for all the generations after us.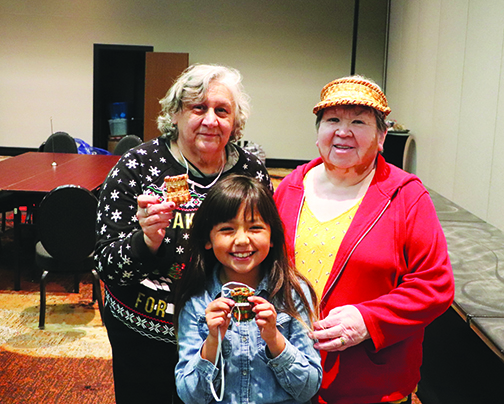 Weaver Clarissa Johnny talked about how she learned from Anna Jefferson (Lummi) how to peel and process the cedar, and how to cure it. "She [Anna] was taught how to respect the forest and pray before taking anything from the cedar tree. Pray before you leave and thank the cedar tree for giving up part of its life for us". 
One of the younger weavers, Shylee Burke, said that she "learned from her aunties and it is passed down from generation to generation", because she was always around it as a child. It wasn't until later in life that she said learned how to "put her hands to work," learning how to weave.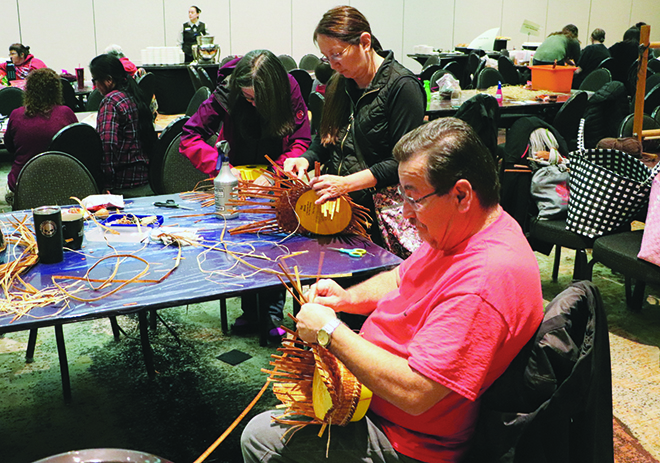 Overall, everyone who attended took away something from this event. Whether it was learning how to carry on the culture or different weaving styles, it was a fun way to come together and share culture with the community.