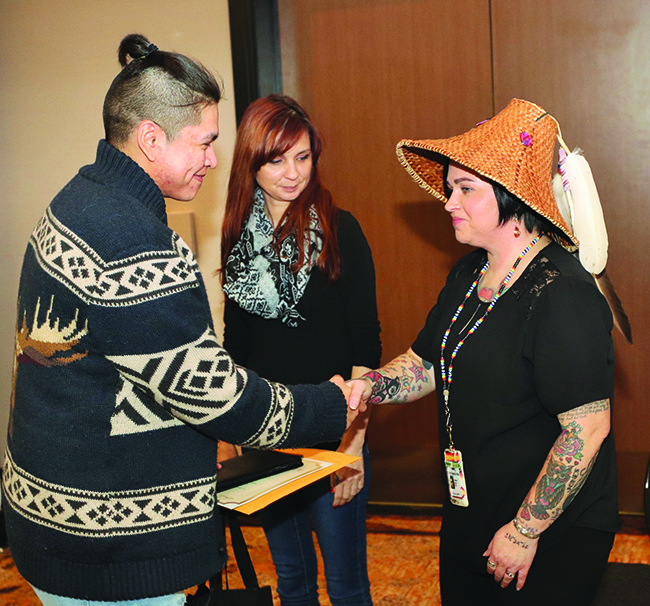 By Micheal Rios, Tulalip News
Educators, parents and others often place strong emphasis on college preparation and earning an Associate's or Bachelor's degree by traditional means. But that lengthy and expensive route often means accruing a ton of debt just to enter a highly competitive job market. College degrees may be the preferred goal for many, however there are a growing number of students who see a more hands-on future for themselves. For these individuals, unafraid of getting their hands dirty and learning the true meaning behind a hard day's work, there is an abundance of opportunity within the construction industry.
Whether it be laborer, carpenter, ironworker, electrician or heavy equipment operator, there are countless positions available for work and advancement within the trades, especially for sought after minorities like Native Americans and women. A major access point for entry into these desirable career paths for tribal citizens and their families continues to be Tulalip's own TERO Vocational Training Center (TVTC).
"Not everybody wants to be a doctor or lawyer. Not everybody wants a desk job. I'm a lifetime fisherman that started a construction company when it became apparent we could no longer sustain ourselves simply by living off the land," said Tulalip Vice-Chairman Glen Gobin. "Some want to be outside working with their hands. That's what brings people to our training program, it gives them an opportunity to get exposure to all the different trades, learn how to function on a job site and how to get work. Graduates of TVTC enter a section of the workforce that is in high demand."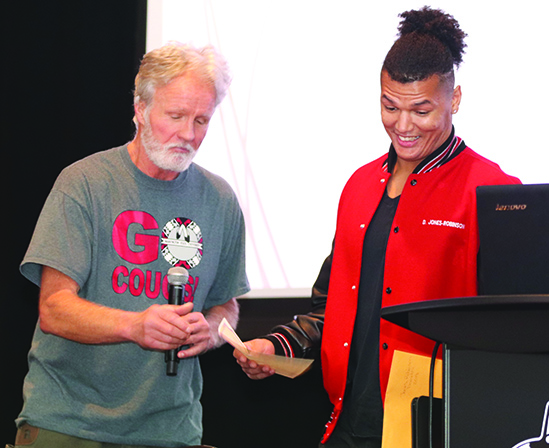 In fact, a quick glance around the greater Seattle area and onlookers are sure to see more cranes than they can count. Along the I-5 corridor, from Tacoma to Everett, construction projects are booming and many on-site jobs continue to go unfilled. While other career pathways may be oversaturated and hard to come by, those within construction trades are thriving. According to the U.S. Department of Labor, open construction positions are expected to increase by more than 700,000 jobs nationally through 2028, a faster growth than any other occupation. In Washington State alone, there are nearly 3,000 unfilled construction jobs that pay much more than the average state wage. 
Brighter horizons and prospects galore were among the reasons so many gathered to celebrate the TVTC autumn cohort's achievement on a December morning at the Tulalip Resort's orca ballroom. Fifteen students (including eight Tulalip tribal members and three women) were honored with a graduation banquet for their commitment to building a better future. Nearly 200 guests attended, including trade union representatives, several construction employers, and many cheerful family members.
"Our TVTC program is 100% supported by grant funds," explained TERO director Summer Hammons. "Our TVTC graduates earned various certifications and college credits, while learning many skills that will undoubtedly make an impact on their future. We thank the Tulalip Tribes, Washington State Department of Transportation, Sound Transit, and the Tulalip Cares charitable fund for always supporting us. These organizations and community partners are ensuring our future leaders have viable career paths."
TVTC is the first and only state and nationally recognized Native American pre-apprenticeship program in the entire country. The program is accredited through South Seattle Community College and Renton Technical College, while all the in-class, hands-on curriculum has been formally approved by the Washington State Apprentice and Training Council.
The sixteen-week program provides 501-hours of hands-on instruction, strength building exercises, and construction skills that can last a lifetime. In addition, students are trained and awarded certifications in flagging, first aid/CPR, industrial fork lift and scissor lift, 40-hour HAZWOPER, and OSHA 10-hour safety. 
Homegrown Tulalip citizen Demitri Jones opted to retake the class after not being able to complete it his first time around.  To jumpstart an all-new career path as a carpenter, he had to grit and grind. He maintained his full-time position as a security officer working the dreaded graveyard shift, while sacrificing convenience and lots of sleep to take the TVTC class during the day.
"My biggest takeaway is learning the benefits of hard work and dedication," reflected Demitri. "My advice to those who already have a job but are interested in taking the class, if you really want it then make it happen. Creating a routine was so important, but knowing in the end it'll all be worth it kept me going." 
His instructors noted he was the first in his class to gain employment. "I'm a carpenter's apprentice right now and looking forward to journeying out, becoming a foreman or even superintendent," added the ambitious 26-year-old.
Along with gaining a wide-range of new employment opportunities via the trades, seven diligent students took advantage of the educational aspect and earned their high school diploma.
Three hardworking ladies were among the graduates, Carla Yates (Haida), Cheyenne Frye (Arikara) and Shelbi Strom (Quinault). Each wanted to acquire a new skillset while creating a pathway to a better and brighter future.
"I really liked the class. I met some really cool people and learned so many new skills that I would have never been exposed to if I didn't try it out," said 20-year-old Cheyenne. Originally from North Dakota, her family relocated to the area so her mom could take the TVTC program. After graduating and seeing all the opportunity now available to her, she convinced her daughter to follow suit.
"I had zero experience with construction tools, like the nail gun and different saws. All of that was pretty intimidating at first, but after I learned to use them properly it became a lot of fun using them to complete projects," admitted Cheyenne. "Both my parents have jobs as plumbers on the new casino project now. Hopefully I can join an electricians' or sheet metal union and get work on that project, too."
With hundreds of skilled-trade workers retiring every day across the state, the construction industry is in need of the next generation workforce to help build an ever-growing Snohomish County and surrounding Puget Sound communities. In the Seattle-Bellevue-Everett area alone, construction employment increased by 6,400 jobs between March 2018 and March 2019, according to the Associated General Contractors of America. These are well-paying jobs that are available to people straight out of high school. It takes some grit for sure, but for those folks with a strong work ethic and can-do attitude, they can find themselves running a construction company of their own someday.
"When our student graduates go out into the world of construction, they can compete on equal footing with anybody," declared TVTC instructor Mark Newland during the graduation ceremony. "We're gaining traction with union companies and construction employers all over the region.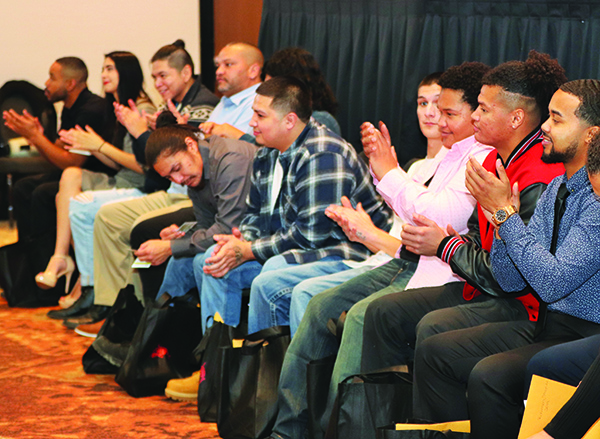 "I just can't say enough about this class," he continued. "From day one, they were engaged, helping each other out, and understood what they had to gain by putting their nose to the grindstone. Really amazing stuff! They've given me so much as their instructor and I wish them all the best."
Those interested in being among the next available TVTC cohort or would like more information about the program, please call (360) 716-4760 or email Ltelford@tulaliptribes-nsn.gov