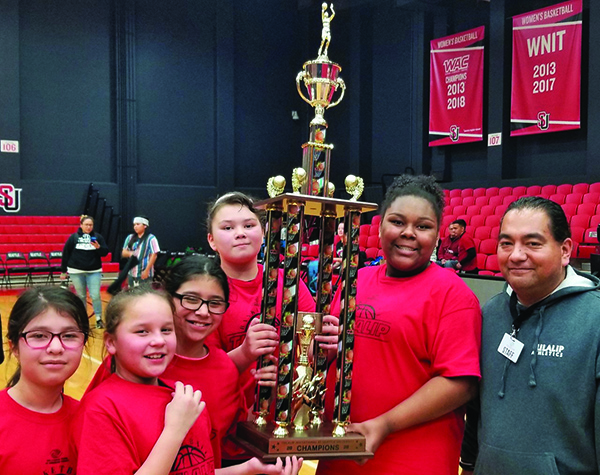 Submitted by JP Miranda, B&GC Athletic Director
 On January 11, 2020 the Tulalip Boys & Girls Club hosted a tournament at Seattle University. This tournament was for 5th and 6th grade boys and girls. The Muckleshoot tribe and Lummi were also in attendance.
All throughout the (2) Tulalip teams played tough, showed lots of heart, and were determined to make it to the championship game. In the 5th and 6th grade boys championship game, we saw Lummi route Muckleshoot to take the boys trophy, and in the 5th and 6th grade girls championship game the Tulalip girls beat a very talented Muckleshoot team by 1-point, 12-11.
The Tulalip girls' team consisted of Monet Clemens, Hayleigh Enick, Annie Martinez and Saylah and Salma Lopez. The event at Seattle University was also a great success because of the Assistant Athletic Director Joe Knight and all of the student athletes that helped. I would also like to thank all parents that made the trip to support their respective Tribes and families.