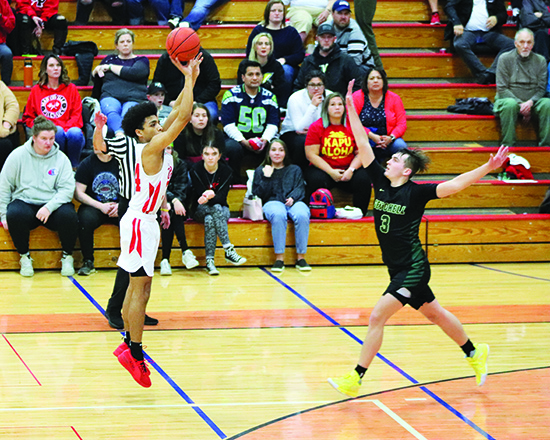 By Micheal Rios, Tulalip News
M.P. vs. Getchell. Tomahawks vs. Chargers. The cross town rivalry lived up to all the hype when the green and gold Chargers (9-6) nearly toppled mighty Marysville-Pilchuck (14-2) on Friday, January 31.
Many thought M.P. basketball would take a step backwards this year after losing all-state standout RaeQuan Battle to the University of Washington. They were wrong. The red and white Tomahawks have piled up one big win after another on their quest to get back to the State tournament. They were a perfect (10-0) in league play when the upset minded Chargers, led by junior phenom Malakhi Knight, entered the gym.
Three Tulalip tribal members are among the M.P. roster – senior T.J. Severn, Alec Jones and Elson Battle. Unfortunately, T.J. and Alec were unavailable to play in the rivalry game due to injury.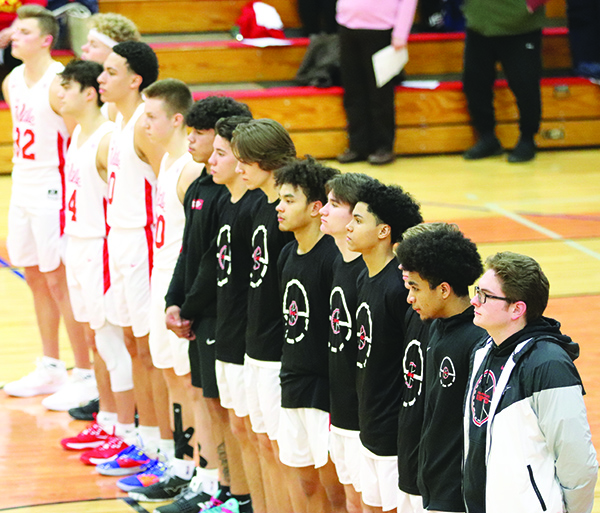 A ruckus Marysville Pilchuck gymnasium grew louder and louder as the game played out. Tied at halftime, 27-27, the Tomahawks had no answer for Charger's do-it-all player, Knight. He would finish the game with an impressive 34 points, but his scoring barrage wasn't enough to outduel an M.P. team full of experienced seniors who are unafraid of the big moments. The Tomahawks executed their plays in the game's critical moments and capitalized on their home floor to secure the W, 61-57.