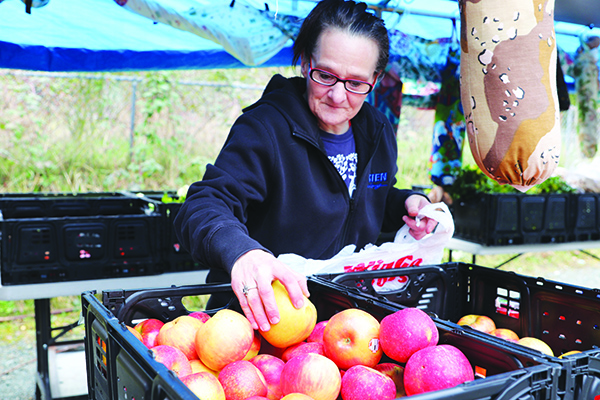 By Kalvin Valdillez, Tulalip News
"This food bank is important to our community," expressed Tulalip citizen, Val Perez. "It's helping the less fortunate, I was one of them. Three years ago I was living under a tent and am lucky that this was here. Every time that I've come back since, I've needed to get less and less. But I know they're always here, the same friendly faces too."
The Tulalip Church of God, commonly known as 'the red church', has been operating a bi-weekly food bank for over thirty years. Originally opening its doors in the 80's, the church has made it their mission to provide fresh groceries twice a month to those families in need of assistance.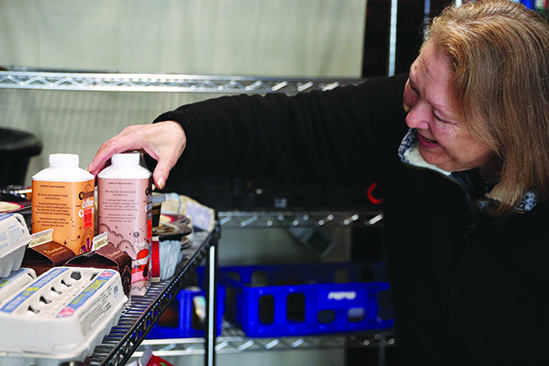 The food bank is organized and led by community member and lifelong Church of God follower, Tamara 'Tami' Morden who explained that the food bank began due to other food banks, in Everett and Marysville, turning away people who lived outside of their cities, which namely included Tulalip. Tamara took the reins nearly a decade ago and has passionately served her community, ensuring the inspiration and mission behind the food bank never falters.
"We are available to everybody in need of food," said Tami. "I'm here to feed everybody. I don't care if you're from Everett or wherever, we don't turn people away. If I feed one person, I'm good. If I feed a bunch of people, I'm better."
Various items are offered at the food bank including selections of protein such as chicken and ground turkey; fresh produce like onions, potatoes, apples and celery; baked goods ranging from French bread to desserts; canned foods; dairy items; and of course plenty of mac and cheese.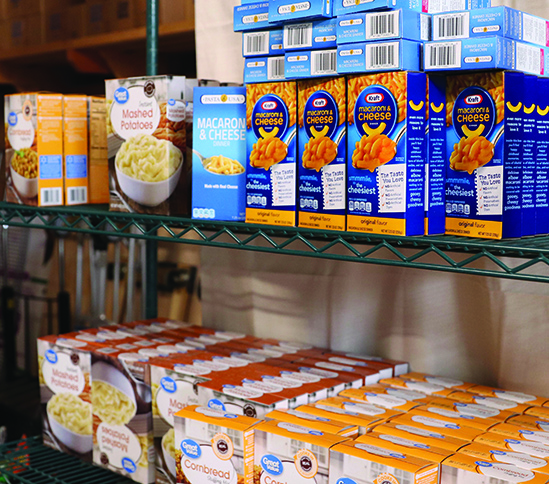 "We get our donations from Albertsons, WinCo, Northwest Harvest and the Tribe brings donations too," said Food Bank volunteer and Church goer, Charlotte Petrie. "We try to have a selection of protein, vegetables, dairy and we order some goodies from Costco. We try to always have cereal available, that's important. We're here for everyone. We're hoping more people will come and get some food, so no one goes hungry. I enjoy helping the people. We have a great crew and we have fun. If anyone would like, please join us. We're always in need of volunteers."
The Tulalip Food Bank is open to all. Their doors are open every-other-week on Tuesdays between the hours of 10:30 a.m. and 4:30 p.m., with the next event occurring on March 17. As always, volunteers and donations are graciously welcome. For more information, please contact Tami at (425) 760-6241.