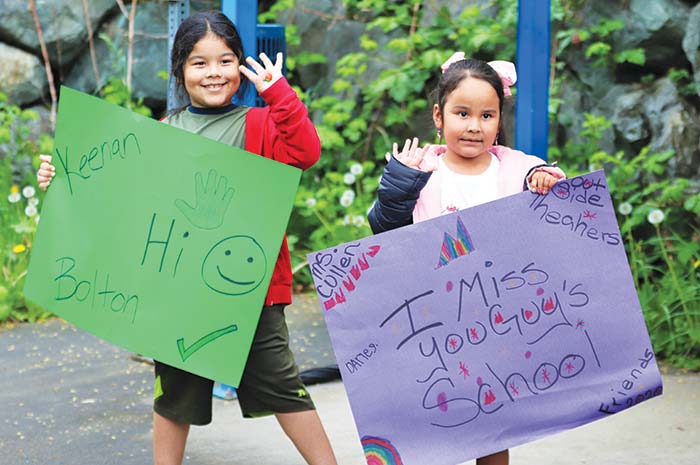 By Micheal Rios, Tulalip News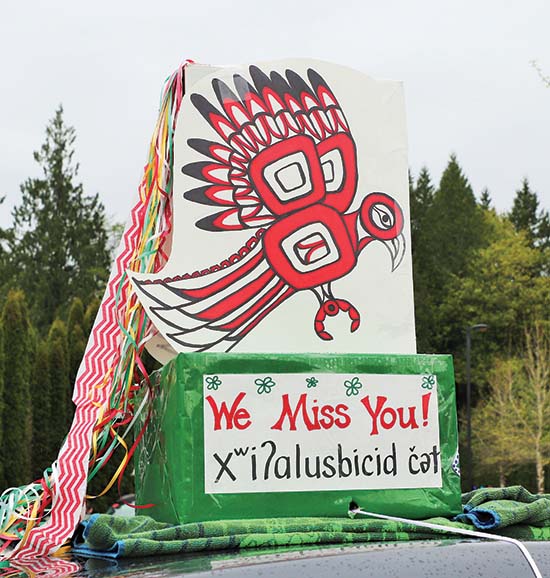 School is out for all Washington State students for the rest of the academic year because of Governor Inslee's stay-at-home order aimed at minimizing the coronavirus contagion. It's been nearly two months since the devoted teachers of Quil Ceda Tulalip Elementary (QCT) experienced the rambunctious youth they are normally responsible for educating on a daily basis. Over that span, both teacher and student have grown quite restless from their powerful bond being swiftly taken away thanks to an unforeseen global pandemic.
That student-teacher connection was briefly reestablished on the afternoon of Tuesday, April 28, when QCT educators eagerly assembled for a positivity-filled parade through the Tulalip Reservation. Over 70+ vehicles, many of which were decorated with loving messages to their students like 'We miss you!', 'You are amazing' or 'Stay safe!', formed a caravan that was escorted by a bright yellow school bus to the reservation's many residential neighborhoods.
"We're Quil Ceda Tulalip Elementary and we do everything together," explained caravan coordinator Toni Otto. She also serves as a family support liaison at QCT. "As most people know, we are a crazy bunch of people who really love our students and there's nothing we wouldn't do for them.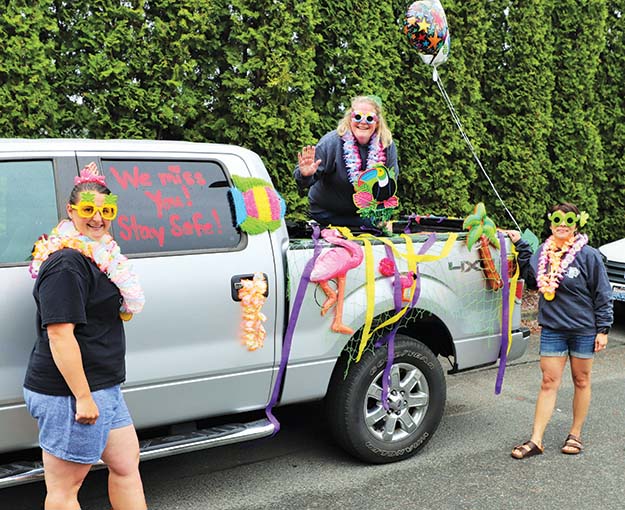 "Our biggest message for our kids is that just because we aren't in school together doesn't mean we're not here for you," continued Toni. "We are very much here for you still and can't wait to have you all back in school."
As the caravan maneuvered through the reservation, going from neighborhood to neighborhood, it was greeted by eagerly awaiting students beaming with smiles and continuous waving once they caught glimpses of the familiar faces. Several students made their own signs to proudly display as the caravan rolled through.
"I miss school," shared 6-year-old Keenan Sicade as he waited curbside for the chance to show his teachers his bright green sign. "I miss my friends, I miss school, and I miss getting my brain bigger."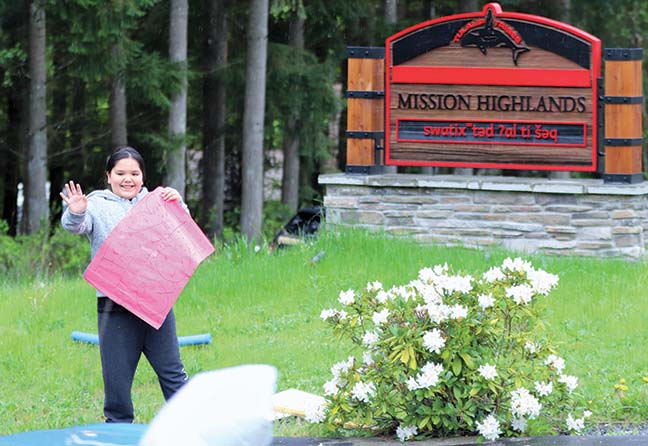 A group of QCT students ranging from kindergarten to 3rd grade, Michael, Mackenzie, Aubrey and Andrea could barely contain their excitement while waiting in their parent's van to see their teachers. "I miss math and homework!" yelled out one of the super enthusiastic foursome, while another admitted to "missing recess more than anything."
The teacher-led caravan lasted over 2-hours and created countless memories for everyone involved. From hand written messages on vehicle windows ranging from classroom rosters, like that of Ms. Cawley and Miss Breezy, to Lushootseed inspiration, like Ms. Sablan's hand crafted roof ornament, the QCT educators brought joy, positivity, and air hugs galore to their home-bound students.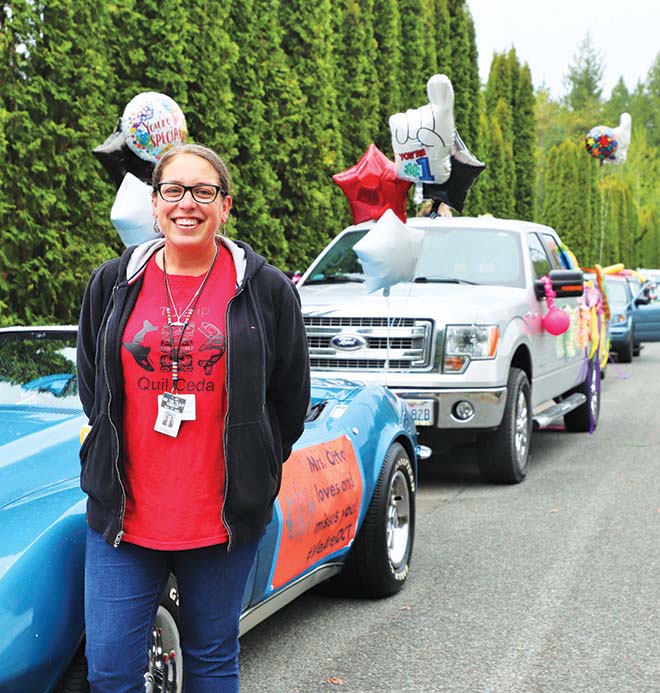 "My heart is bursting!" exclaimed Tony after the caravan's conclusion. "We have the most energetic, dedicated, and loving staff. Thank you to everyone for making this a great success.
"Seeing our students and their families is exactly the medicine we all needed. As professionals who work in the education field, we need our students. Would we rather have them in our classrooms and in our school? Absolutely! Does this minor substitution help to ease the heartache of not being able to have them with us? Totally! I believe we made memories today that will last a lifetime in our hearts as well as our students' hearts."