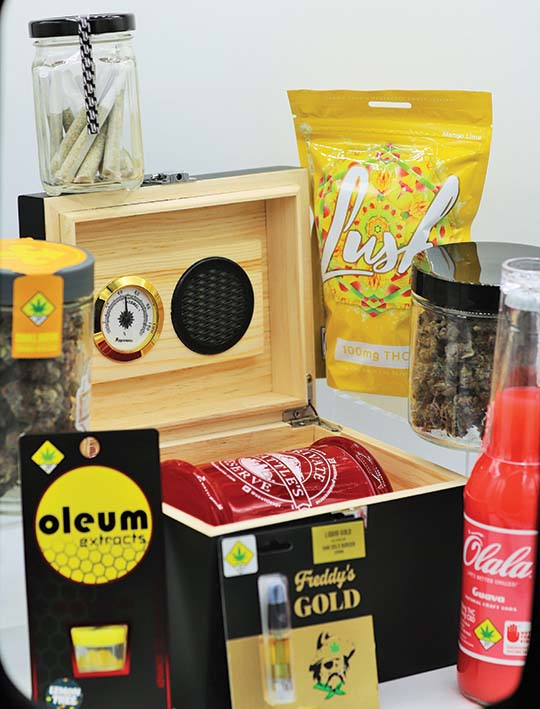 By Micheal Rios, Tulalip News
Twenty-one months ago, the Tulalip Tribes took a major risk by venturing into the cannabis industry and opening one of the very first recreational dispensaries operated in Indian Country. After a rocky start, including switching up multiple management styles and sputtering for its place in local consumer loyalty, Remedy has course corrected under Quil Ceda Village leadership and a new manager truly in tune with cannabis culture.
The timing couldn't have come at a more opportune time either. With so many businesses still shutdown nationally because of the coronavirus pandemic, Remedy is thriving. Industry-wide cannabis sales continue to skyrocket as a result of society doing its best to cope with the uncertain times brought on by COVID-19 and the residual aftereffects of seemingly endless quarantines, isolation, and social distancing.
"As a store, we adapted quickly to meet the needs of our customers. Practically the same day the casinos were shut down under coronavirus restrictions we launched our online menu and ordering system," explained Remedy manager and Tulalip tribal member, Jennifer Ashman-Bontempo.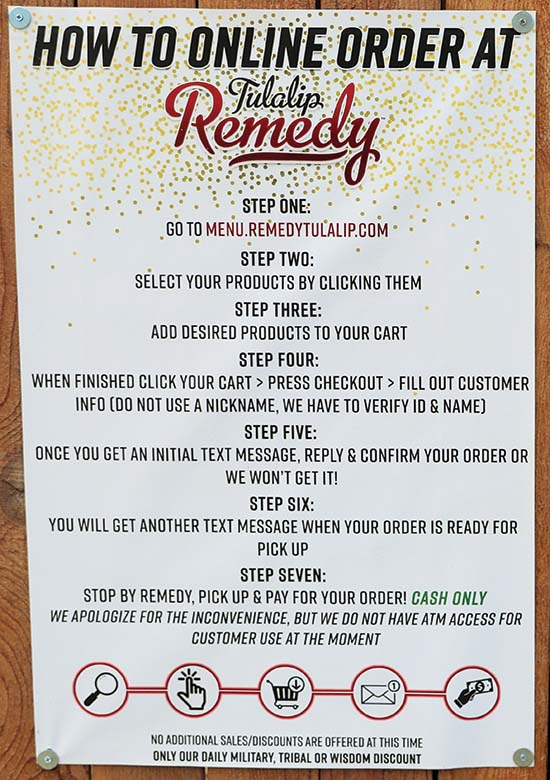 "People love our online system," she continued. "You can scroll through our entire menu, view the variety of cannabis products we offer, and order based on your personal preferences. After a few short minutes, our staff fills the order and it's ready for curbside pickup. With this system in place we've seen our average ticket price more than double, from an average sale of $30 to now $60-$70."
Instituting a safe and effective sales system definitely helped Remedy reach new heights as a business. The fact that so many people are left without their usual forms of recreation and entertainment during COVID-19 crisis hasn't hurt either. It's become common place to see a line of individuals spaced out 6-feet apart, in accordance with CDC guidelines, wrapping around the store's front entrance while patiently waiting to pick up their cannabis essentials.
Remedy has benefited from a huge influx of new customers, too. The Tribe's flagship cannabis store is averaging 500 customers a day with nearly 60% of them new or first-time patrons. Some customers look to relieve every day ailments associated with aches and pains, some search to simply elevate their mental state, while others hope to calm their nerves and diminish anxiety and tensions brought on by the new normal.
"We are becoming people's favorite store," boasted Jennifer about the routine compliments her and fellow staff hear on a daily basis. "The combination of our increasing reputation, COVID and online shopping continues to boost our sales. In fact, April 2020 was our best month ever. We had over $750,000 in total sales, with 4/20 being our #1 sales day on record.
"All of us here at Remedy are so grateful to be deemed essential employees and feel fortunate to come to work every day to a place we love," added Jennifer while proudly wearing a 'Plant Manager' t-shirt. "I have the best staff the Tribe could have hired. Everyone loves what they do and are passionate about our products."
Remedy has 29 total employees, of which 7 are Tulalip tribal members. Most of the budtenders are self-dubbed "pot nerds". They take much pride in staying up to date with the latest trends and products in an ever-changing cannabis industry.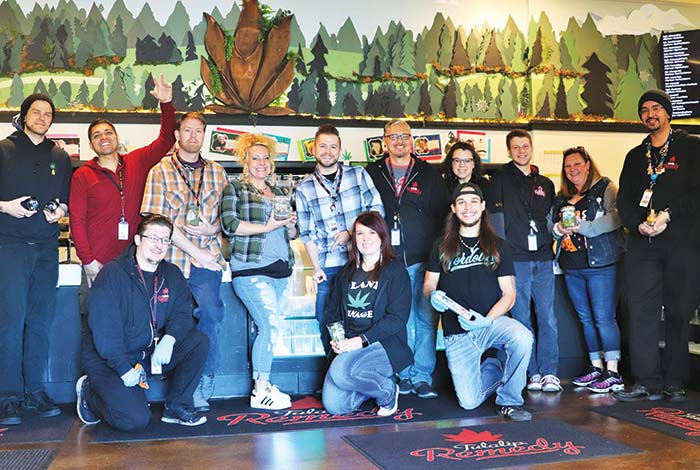 Tribal member Carmen Miller has worked at Remedy since the very beginning and worked his way up the ranks to become a Buyer. He's in a pressure-filled position to influence sales, ensure the store is keeping up with or exceeding the completion, and most importantly keeping his finger on the pulse of the consumers.
"From high-THC flower to CBD capsules, from concentrates to an assortment of edibles, we literally have close to everything available in the industry at our store," said Carmen. "What most people don't understand is cannabis really is an ever-changing industry. In Washington alone, there are 70 different vendors who each specialize in different products and intake methods.
"From strictly flower to hydroponics to edibles, there are so many types of strains, flavors, and potency levels that can hit the market and become the next best thing," continued Carmen. "Whatever's the newest or most popular thing in cannabis, that's what the people want to try. The newest product we just got in is a super discrete method of intaking cannabis through a micro-dosing inhaler. They have no visual smoke or any smell, so it's perfect and easy to use for those wanting to maintain their privacy."
The Tulalip Tribes' long-term vision with cannabis is bold. Tribal leaders see the promise of cannabis outside of recreational retail, including therapeutic applications of CBDs for the relief of seizures and PTSD, as well as promising research into the possibility of treating many of the health conditions that most affect Native communities, including addiction and diabetes.
Balancing traditional values with the realities of the 21st century means embracing a changing culture that views marijuana and cannabinoids as natural medicines, especially when compared to prescription pharmaceuticals. Pharmaceuticals with countless side-effects and man-made chemicals that receive FDA approval, only to come out later those same chemicals cause a litany of damaging health concerns with possible fatal consequences.
Longtime cannabis connoisseur and Budtender supervisor for Remedy, Juan Martinez has had lots of experience assisting customers who are looking to alleviate a variety of common ailments, from headaches and insomnia to much more life threatening forms of cancer.
"Migraines and cluster headaches are the most common illness our customers want help with, followed by insomnia, those who have trouble sleeping, and pains associated with arthritis," shared Juan. "There's even a regular we look forward to seeing every few weeks. He's an 80-year-old with lung cancer and comes to us for his cannabis treatment plan. According to him, high-dose cannabis intake helps offset his chemo and makes his quality of life much better. Customer stories like this is why I love my job; being able to sell the best products and changing people's lives for the better."
There's a mountain of anecdotal evidence to suggest soothing THC/CBD oils, tinctures, and Indica-based flower can offer tremendous health benefits as an alternative treatments for common physical and neurological disorders. Tulalip's partnership with the brightest minds at Stanford University resulted in a one-of-kind medical cannabis research project with the ultimate goal being to cure opioid-based addiction. Preliminary results have been encouraging.
So whether it's to find a Remedy for a pre-existing medical condition or simply to find rest and relaxation through the COVID crisis, the knowledgeable staff of Tulalip's own dispensary is here to guide novice and experts cannabis users alike through their wide-range of convenient products.
Remedy's current hours of operation are Monday – Saturday, 9:00am – 9:00pm and Sundays 10:00am – 8:00pm. Products can be viewed and orders placed online at menu.remedytulalip.com Tulalip tribal members receive a 30% discount every Thursday.