A fun, family activity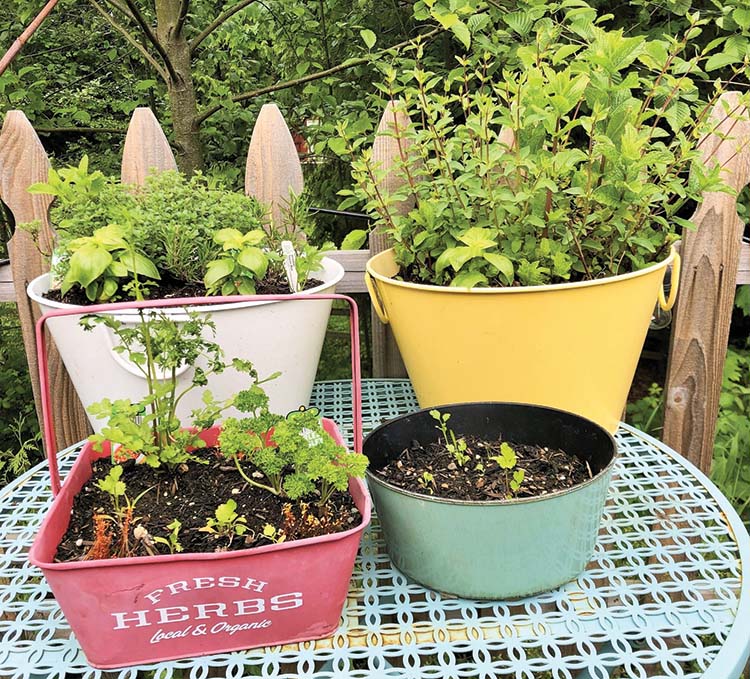 By SNAP-Ed Program Coordinator, AnneCherise Jensen
Spring is here, now is the perfect time to grow your own food! If you want to eat local, know where your food comes from, save money and reap healthy rewards, try starting a home garden. Gardening is a fun physical activity, providing you with great tasting produce and, ultimately, saves you trips to the store. Not to mention there's a harvest of benefits when you involve kids in the process.
Research shows children living in a home with a garden eat significantly more vegetables than those without access to a home garden. Gardening as a family is the perfect opportunity to acquire an active hobby, get some fresh air, learn more about plants and become self-sufficient. Gardening can be overwhelming if you haven't had much experience, so here are 8 simple tips to help get you started.
Calculate your space. Before buying plants or seeds, calculate how much space you have (ground or container) that gets adequate sun. Most vegetable plants require at least six hours of light each day. Some plants require more space than others, such as squash, others require much less space, such as spinach and lettuce. Herbs can also be grown with very little space, even inside. You can purchase plant starters at most garden stores such as Lowes, Home Depot and Walmart.
Know what grows. When buying your plants, ask what varieties will do best in the conditions you have to work with. For example, several compact tomato plants do particularly well in containers, and some plants are easier to grow, such as potatoes, strawberries and snap peas. If you have friends, family or neighbors who garden, ask them what has grown well in their yard. There are multiple online resources, magazines and books that can help guide you through the details of this process.
Soil Matters: Soil is the strong foundation to any healthy garden.Good soil provides access to nutrients, water, air, stabilizes plant roots, and assists plants natural resistance to pests and diseases. Before planting your starters or seeds, make sure your soil is ready to support the growth of your plants. Your soil may benefit from added compost or adding specific nutrients depending on what you'd like to grow. Check out this site for more information about varieties of vegetables that grow well in the Pacific Northwest, and soil nutrients that may be helpful for certain plants. You can also ask an associate at your local garden center to point you in the direction of the perfect soil products, they are a wealth of knowledge!
Start Small. Remember, you don't have to start with an extravagant space when first starting out. The easiest way to become a sufficient gardener is to start small, slowly building in space and knowledge, there is always something new to be learned year after year! Your new garden can be as simple as a few window boxes of herbs to installing a few garden boxes in the backyard. Think about what produce you and your family will eat the most and try panting those. Salads are a great place to start, plant salad greens, carrots, tomatoes, cucumbers, and even berries — all are kid-friendly and easy to grow. Sunflowers are another fun addition to the garden. They grow quickly and can be dried for the seeds.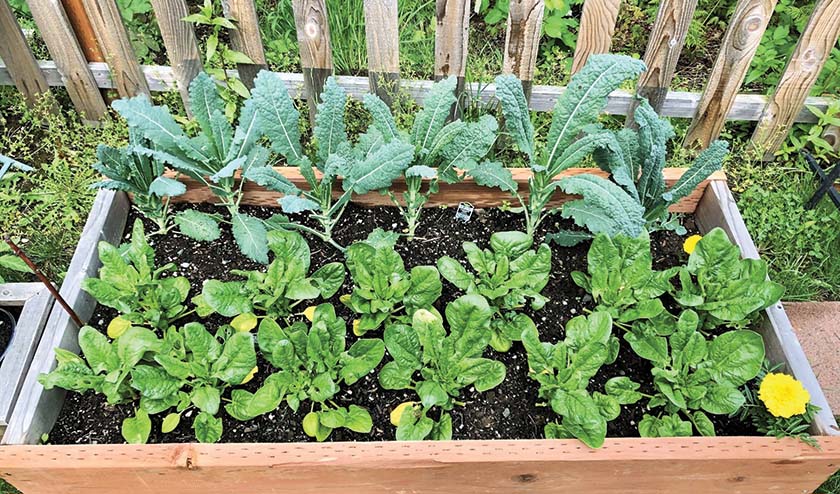 Make Kids Part of the Planting and Growing Process. Depending on their age, children take to gardening differently. For example, preschoolers tend to be fascinated with exploring dirt, digging holes, planting seeds and working the garden hose, while older children may be more interested in how a single seed turns into an edible plant. Try a few fun, reliable plants such as carrots, potatoes, squash and lettuce. Ask children which fruits and vegetables they would like to grow. Teach children responsibility by assigning each child a watering, harvesting or weeding task. Allowing children to be involved in every step of the process will get them excited to taste the fruits (and vegetables) of their labor.
Encourage Taste Testing. Gardening exposes us to a variety of fruits and vegetables, and so encourages taste testing straight from the ground (after a quick rinse to remove dirt) and at the dinner table. Show kids how a tomato can taste delicious from the vine or in dishes such as fresh salsa, marinara sauce or tomato soup to bring the experience full circle.
Go Herbal. Herbs are perhaps the easiest plants to grow and can be a good place to start when gardening. Herbs usually grow easily, so you'll probably have more than enough. Choose a few herbs to start, such as parsley, cilantro, basil and rosemary. Don't worry if you have too much by summer's end. An excess of basil can be made into pesto, frozen in ice cube trays and stored in the freezer to use during the fall and winter. And, all herbs can be dried.
Gardening in Small Spaces. No yard? No problem! Try using large pots placed on the patio or porch to grow foods such as tomatoes, salad greens and even cucumbers. Most herbs can grow in small pots on indoor window sills. No matter how much space you have, there is always room for a few, flavorful plants.
If you'd like to learn more, visit Tilth Alliance for Online Gardening Classes, a Gardening Hotline to answer your questions, and other gardening resources for families during this time of social distancing.
Whether you start a small or a large garden, learning about the growing process is a great educational opportunity for you and your family. Odds are kids and parents alike will enjoy the time they spend together outside while learning something along the way. Gardening is the great opportunity to know where your food comes from, while becoming self-sufficient on your own food supply. If you start now, you'll be surprised as to how much food you will harvest by the end of the growing season. Not to mention fresh produce and homemade canned goods are the perfect gift for friends and family. Remember to have fun, be creative, and get a little dirty along the way – it's all part of the process.
**This material was funded by USDA's Supplemental Nutrition Assistance Program – SNAP. This institution is an equal opportunity provider.
Sources:
https://www.eatright.org/food/planning-and-prep/eat-right-on-a-budget/grow-your-own-food