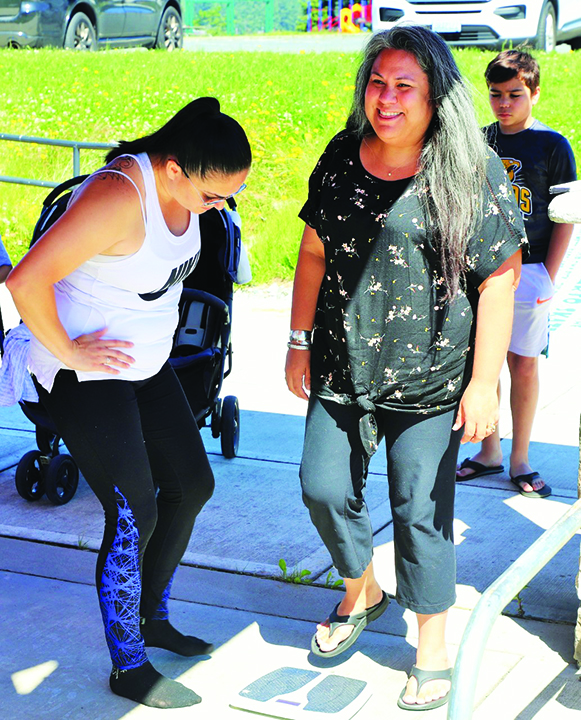 By Micheal Rios, Tulalip News
*Trigger Warning* The following combination of letters and punctuation depicts a factual desire to make healthier choices, lose body fat, and become better role models for children. In the era of #AllFeelingsMatter, some readers may find this kind of content offensive.
Heard of the quarantine 15? The phrase started popping up on social media back in March, as people considered how quarantining at home would affect their eating and exercise habits. Like most things on social media, it started mostly as a joke, but three months of shelter-in-place orders later many can attest to gaining a few inches around the waist line. For these folks, the intent to steer clear of coronavirus resulted in an unintended consequence of catching the quarantine 15.
"Wonder why we crave pizza, potato chips, and chocolate during the coronavirus quarantine? When we're worried or frightened, we're more likely to seek out sugars, fats, and carbs for a quick energy boost," explained Psychology Today's Bryan Robinson, Ph.D. "These comfort foods act like a natural tranquilizer that calms us down in times of peril.
"But what feels like a satisfying solution in the short term grows into a bigger problem in the long run. Comfort eating traps us in a hard-to-break eating cycle that adds to stress levels, resulting in serious health problems, such as heart disease, diabetes, and obesity, as well as emotional problems, such as depression and anxiety."
Over the past several weeks, states and cities all across the United Sates have gradually loosened their shelter-in-place orders. Locally, Snohomish County is in phase two and will be entering phase three in a matter of days, which means more and more businesses and outdoor recreation activities are available to the public. A group of local mothers look forward to returning to some semblance of normalcy and together they share a desire to make healthier choices, which means shedding that unwelcomed quarantine 15.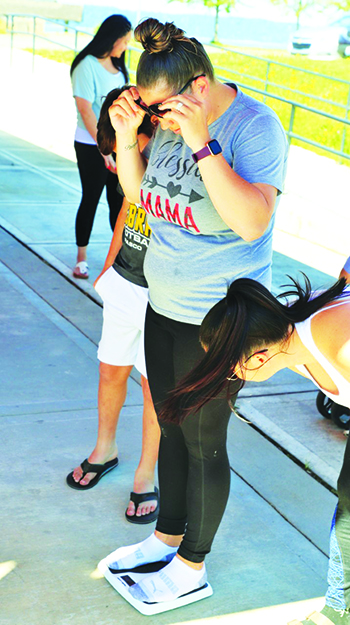 Knowing that weight loss alone can be difficult, they are pooling their emotional and physical support in a way that is fun, constructive, and gets the competitive juices flowing. Enter Tulalip's own weight loss challenge – the mommas gotta get it done edition. The inspired group consists of ten Tulalip tribal members, all women and all mothers.
"We've created a Facebook group to motivate each other, share recipes, and support one another through this process," said Malory Simpson. "We've set this up to be a challenge, hoping the completive nature comes out to help us stay motivated, but at the same time we'll be able to rely on the group for support when it's needed."
The group met in person on Monday, June 22, near the stunning overlook of Tulalip Bay to both officially weigh-in and pay the buy-in that ultimately adds a competitive wrinkle to further incentivize living a healthier lifestyle.
"I need all the motivation I can get. Having money on the line just helps to jump start the process for everybody," shared Michelle Martin. "It's been rough being stuck at home during this whole quarantine. Especially being a mom of three young boys who never seem to be full. I'm constantly feeding them or giving them snacks, and it's so easy to snack along with them. Participating in this weight bet will help me hold myself accountable and knowing there are nine other ladies watching me gives me even more drive."
A change in lifestyle is never easy. Making wholesale changes to your typical grocery list, creating brand new go-to meals, and cutting out sugar-filled beverages like sodas, energy drinks, and those tasty caffeinated drinks from your favorite coffee stand sounds daunting, there's no doubt about it. But for an entire nation that went into a 3-month long quarantine over fear of catching what some refer to as a largely overhyped virus*, the goal to live a healthy and more active lifestyle is even more substantial.
Countless reports show overwhelming evidence clearly showing that not only is eating nutritious foods and regular exercise good for you holistically, together they will also mitigate underlying health conditions which are the most emphatic precursors to COVID-19 related deaths. Heart disease, cancer, and diabetes are the leading serial killers in modern day Native communities and remain pervasive threats to our culture. So much so that they are attributed to an estimated 50% of all Native American deaths.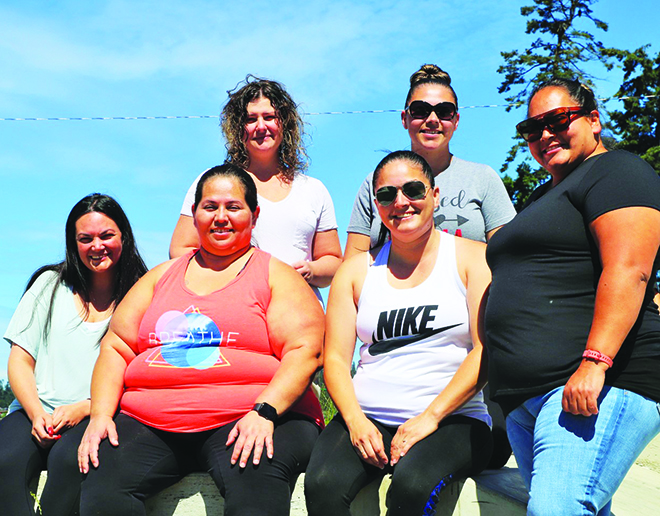 For the ten moms participating in a weight loss challenge, their courage to go outside their comfort zone and engage in a healthier lifestyle can have tremendous effects not just in the short term, but in the long term as well. By holding themselves accountable, channeling stress in proactive ways, and staying active, each mother will be promoting immeasurable health benefits to not only each other, but their easily influenced children, too.
"It can only be a huge positive for our kids to see us choosing to make good changes and live healthier," added Malory. "As moms, realizing that what we cook is what our kids will eat only adds a layer of importance. Of course our kids have their own snacks, but by focusing on adding more fruits and vegetables to our daily meals, and cutting out the unhealthy stuff, our entire households will become healthier."
An opportunity for parents to teach their kids how to be healthy, shutting off the TV, computer and phone screens more often to go outside and enjoy the outdoors, while working together as a family is a win-win-win. Plus, there are huge bragging rights to whoever comes out the victor of Tulalip's own weight loss challenge and puts a little extra coin in their pocket.
The group is set to reconvene on July 22 for another weigh-in. Regardless of what the scale shows, by choosing to be healthier with food selection and engaging in more exercise each determined woman is a winner.
"It's so important to acknowledge everybody has a different body that will react uniquely to different weight loss methods," said Courtney Jefferson. "Sharing this information lets us know its ok when a particular type of diet doesn't work. For example, we hear a lot of talk about the Keto Diet, but it doesn't work for everyone. Same applies to Paleo, Atkins, and even going vegan. We each have our own nutritional requirements and need to, most of all, be in tune with out body and how it reacts to different foods.
"There are sure to be some difficulties on this journey, but that's why we're doing it together," she added. "Our support for one another will make it easier to keep moving forward."
*Snohomish County health department reports 3,814 confirmed cases, with 3,209 of those individuals recovered and 164 deceased (4% mortality rate), as of 6/23/2020.