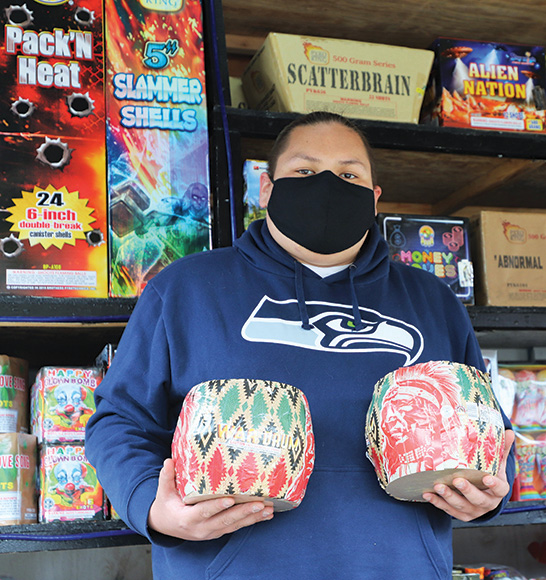 By Micheal Rios, Tulalip News
"Boom City is much more than a business or money making venture. It's part of my culture, my history, and really represents what it means to be Tulalip," declared Rocky Harrison while peering out from his stand as potential customers walk into Snohomish County's firework epicenter. "Most advocate for hunting, fishing, or gathering Cedar and berries as what it means to be Tulalip, but to me Boom City is just as strong and just as much a part of our culture."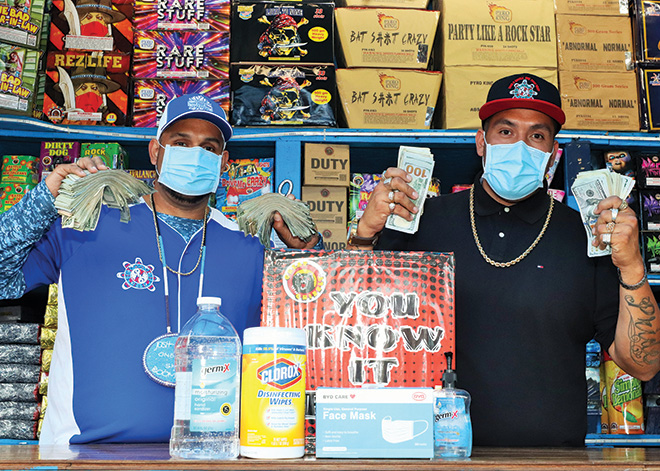 For nearly 40 years now, the Tulalip Tribes have turned a vacant lot on their reservation into an excitement-filled marketplace for those looking to satisfy the celebration demands of Independence Day.
Thousands of customers from all over the Pacific Northwest journey to Boom City every year seeking the perfect purchase consisting of child friendly sparklers and snap poppers and, of course, the thrilling sights and sounds of more advanced explosives, such as artillery shells and 500 gram, multi-shot cakes.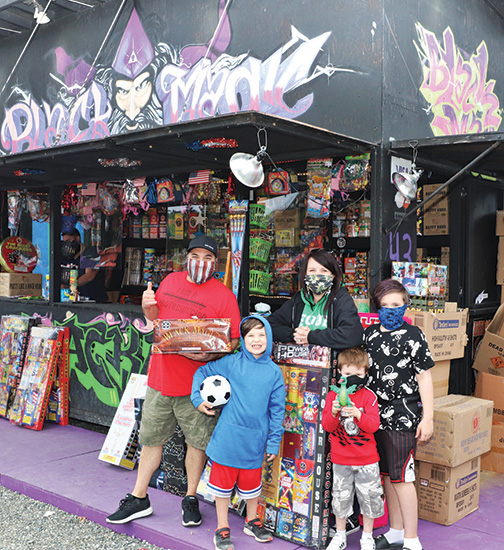 Largely illegal in the State of Washington, the sale of fireworks is permitted on Tulalip lands as a direct result of tribal sovereignty. Embracing that sovereignty is some 80 or so stand owners, each a Tulalip entrepreneur looking to cash-in on 4th of July festivities. Together they form a powerful voice in the community that personifies self-determination and tradition.
"Seeing old friends from school, church, and every job I've ever had is the best part to me," shared Terry Parker, Jr. He's been selling at Boom City for 39 years now. "We all have our repeat customers and through those relationships we've seen kids become adults and eventually parents themselves bringing their kids out here. I've witnessed three generations of families grow up via their annual trips to buy fireworks. That's three generations worth of laughter and priceless stories."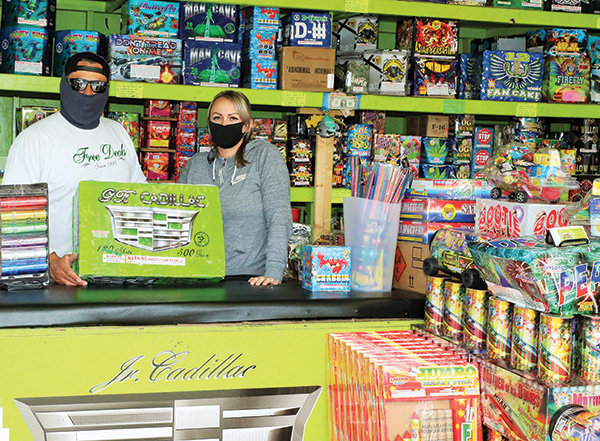 For Dan Pablo, Jr. and wife Kelsea, they've factored prominently in the firework marketplace for years, too. So much so they created custom branded products to go with their towering stand, JR Cadillac, that always captivates the attention of first time patrons.
"We got lucky with a distributor we've known for a long time, and he made us some custom rapid-fire cakes with our name on them," explained Dan. "It's a lot of hard work, a lot of hours and long days go into being successful, but it's worth it in order to pay off bills and afford things for our family that we wouldn't be able to otherwise."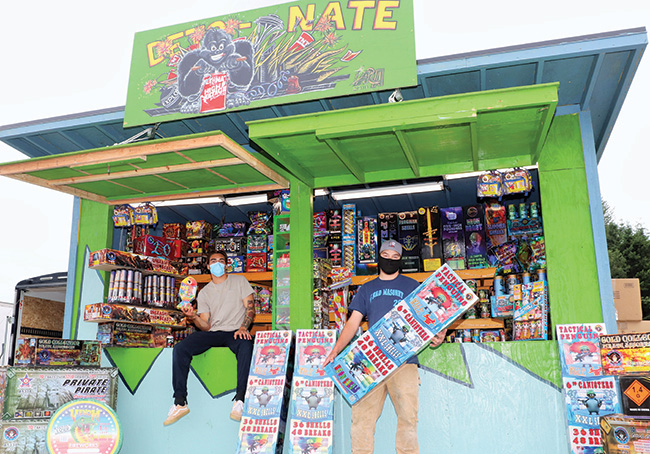 The financial incentives for those willing to embrace the Boom City life are tried and true. In recent years there's been a trend by Negative Nancy's to try and diminish the hard work and sacrifice made by those willing to put their marketability and people skills to the annual test.
From nearby cities instituting zero-tolerance policies on fireworks, to recent dry spells causing worry about fire hazards, to even COVID-19 creating concern for some, yet Boom City persists and prevails. Like culture and tribal sovereignty, it remains stronger than anything attempting to tear it down.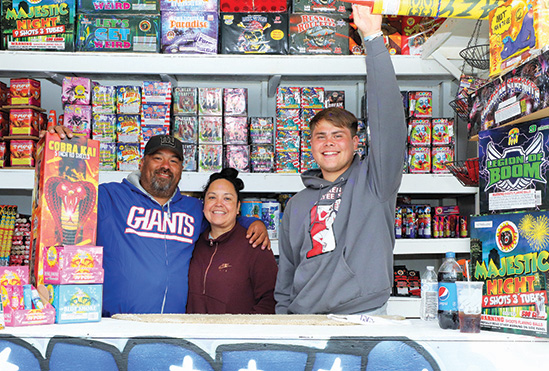 "For me and multiple stand owners, this was the best opening weekend of Boom City we've ever had…and we almost didn't have it," reflected Rocky. For the past 13 years he's co-managed a stand with his brother, Josh Fryberg.
Tensions ran high as Tulalip leadership and the Boom City committee negotiated this year's regulations. There were strong indications it would be cancelled altogether before finally getting the green light just two weeks ago.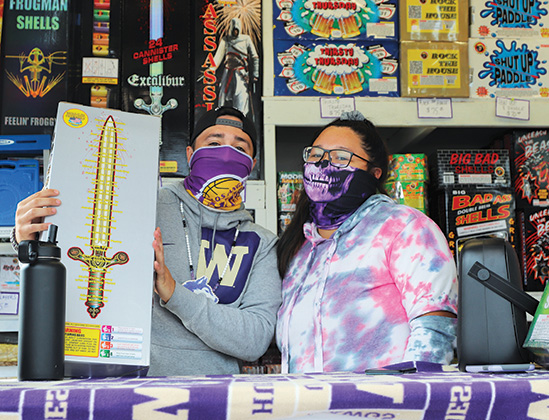 "All this revenue and income was nearly taken away from us and the many families who depend on Boom City to supply the atmosphere for their 4th of July celebrations," added Rocky. "The community we have here every single year brings people together in a way few things can. I'm just thankful to be a part of it and look forward to teaching my kids how to continue on this tradition in the future."