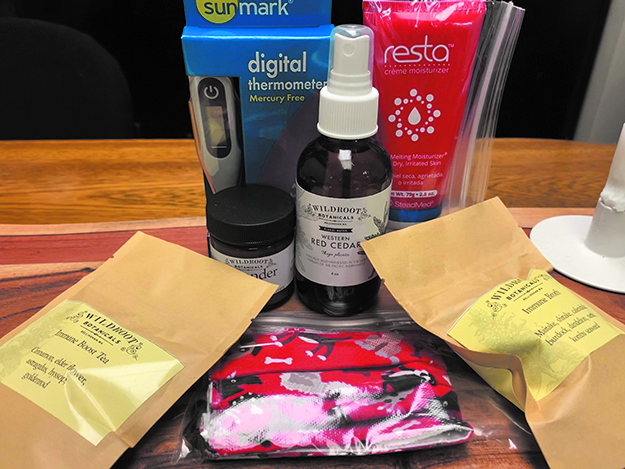 By Kalvin Valdillez, Tulalip News
When the Tulalip Tribes issued their Stay Home, Stay Safe mandate and the governmental entity placed many of its programs on hold and staff on furlough, due to the coronavirus, the Diabetes Care and Prevention program was among the few that momentarily halted all services.
"One of the things you hear on the news is about the people who are at high-risk of contracting the virus, and they always mention diabetes," said Veronica 'Roni' Leahy, Diabetes Care and Prevention Program Coordinator. "I started thinking about what was happening with our patients, what they must be going through, how they are feeling. They must be worried and scared."
Although there has been a general decrease in the total number of Indigenous people diagnosed with the disease over recent years, Native communities still have an alarmingly high amount of people who are diabetics and pre-diabetics in comparison to any other race nationally.
Diabetes, whether Type 1 or Type 2, is a complex disease that unfortunately, due to deviating from our traditional diets and the lack of access to healthy foods, has affected many of our loved ones and altered the way they live. Managing diabetes is not exactly a walk in the park, considering the amount of medication and insulin one must take in order to just eat a meal. If you are a diabetic and miscalculate the amount of insulin you need to take, or eat too much or too little, you can potentially be in life-threating danger if your blood sugar spikes or drops dramatically.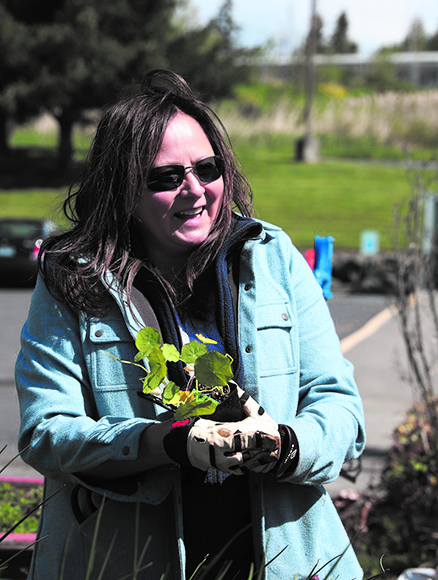 With the health of her patients in mind, Roni pleaded with management at the Tulalip Health Clinic, asking for clearance to come back and figure out a way to reach those patients living with diabetes. Receiving the okay to return, Roni immediately got to work by calling and checking-in on those diabetics who receive care through the program. Able to reach 121 out of 225 patients, Roni asked them a series of questions to get an understanding of how they were doing and what services they required amid the COVID outbreak.
Like many Tribal programs and departments, the Diabetes Care and Prevention program was gearing up for an exciting 2020, aiming to reach more of the community who have been diagnosed with pre-diabetes by planning classes, field trips and a number of fun projects including a fitness expo, complete with exercise workshops and activities, in partnership with Youth Services. With those plans no longer in-play, Roni had to readjust her approach to reach those who needed the program's resources and services.
"Every month we send the patients a mailer to their homes; something that can provide them with information about COVID," she explained. "The first one we sent had a thermometer, information on COVID-19 and safety guidelines. This way they know wearing masks are important; we sent them one set and in the next mail-out they'll get another set of masks."
In addition to reliable information, Roni is also making sure her patients have the necessary equipment to monitor their health, including blood pressure monitors, thermometers, spirometers and fingertip oximeters, in order to accurately report to their doctors during scheduled telehealth appointments. The program has also been working with other departments within the tribal health clinic that provides services to their diabetic clients. For example, optometry provided Roni with eye health information handouts and eye drops, while the in-house physical therapist offered resistance bands and exercises, so the diabetics can stay active safely from the comforts of their homes.
The mail-out program is a monthly initiative to help those living with diabetes navigate through these corona-times safely. The Diabetes Program also assembles themed-care packages that are sent to their clients quarterly. Last quarter, those diabetics who live on the reservation received a cold care package, filled with immune boosting essentials, at their doorstep. The care packages are hand-delivered by the Diabetes Program Admin Assistant, Brooke Morrison. And for those diabetics who do not live on the reservation, they are able to scoop one up at any time from the health clinic. The next care package will be a naturopathic kit.
During Roni's telephone assessment, she asks the patient if an emergency situation occurred, do they feel comfortable calling the clinic or the medics, whether it was a diabetic or corona related issue. Many of those patients voiced concern.
"I want them to know that if they have worries or anxieties about calling the office for care because they're afraid of getting sick, they can call us. A lot of people don't want to call because they are afraid they'll have to go to the hospital, and if they go to the hospital their family can't be with them. That's part of the conversation I have with them and let them know that you can talk to our nurses, to our clinic and they can help you. Maybe you don't have to go to the hospital, but you do need to call somebody."
When reaching out to her patients, Roni quickly learned that a phone call goes a long way. In fact, she recalled numerous phone conversations that resulted in tears. Many of her clients expressed fear about the uncertainty surrounding the coronavirus, as well as loneliness caused by isolation. Roni shared that one gentleman told her that she was actually the first person to call and check on him since the pandemic began.
"We're keeping really busy with diabetes education that keeps people active and on track with social distancing and keeping things sanitized. Our biggest concern is their safety and we want them to know that we're here for them," Roni expressed. "When it comes to diabetic care, sometimes it can be a lonely walk and filled with a lot of uncertainty. We want them to understand that they're not alone. The mail-out program is a great way to keep interacting with our patients. One of the things people enjoy about our classes is that connection of being together as a group, so we still need to keep those relationships alive and growing and we do that by making sure they have everything they need at home."
For more information, please contact the Tulalip Diabetes Care and Prevention Program at (360) 716-5641.