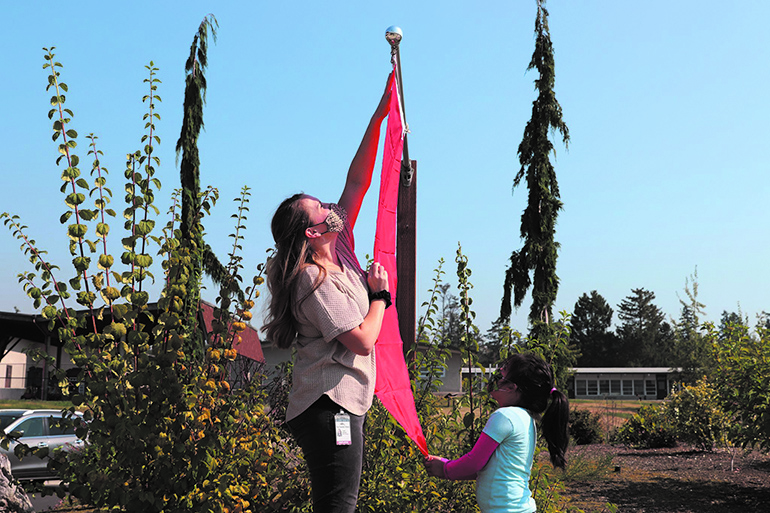 By Kalvin Valdillez, Tulalip News
A thick, smokey haze is currently lingering in the air above Tulalip Bay. Outside, it smells as though the entire community is engaging in a reservation-wide bonfire. That can only mean that wildfire season is back, and unfortunately it has been reported that this season is one of the worst the state has ever seen. In fact, on the afternoon of September 8th, Washington State Governor Jay Inslee reported that in just 24 hours, 330,000 acres of land burned throughout the entire state due to wildfires – more than the past twelve wildfire seasons combined. That's 2020 for you.
"There are fires burning all over the state of Washington," explained Jim Reinhardt, Tulalip Bay Fire Deputy Chief. "There are fires that are involving thousands of acres, there have been mass evacuations in small towns that are in high-risk areas, particularly in Okanogan and Douglas counties. We have two of our fire apparatuses dedicated on the other side of the mountains, protecting homes and fighting fires, and that would be our wildland brush truck and our water tender."
The Deputy Fire Chief stated that four Tulalip Bay Firefighters have been deployed across state where they are currently assisting other fire departments, in their respective counties, battling wildfires that are threatening their towns and people. Although wildfires have been occurring since the start of the season back in May, Labor Day alone recorded over 80 fires due to high winds, high heat and low-humidity. Deputy Chief Reinhardt said, "when those three factors combine, it makes our state a tinderbox."
This is also the first year we are seeing a lot of wildfires happen so close to home, as we mostly hear about large fires happening in Eastern Washington. Stanwood has reported at least two fires this season and a wildfire in Skagit, that spread on September 8, burned approximately two acres of land. But the fire in the Sumner-Bonney Lake area has been receiving the most coverage, engulfing over 150 acres, burning down homes, causing power outages, shutting down roads and prompting a level-3 evacuation for the citizens who live in communities along the fire's destructive path, namely Bonnie Lake and Graham.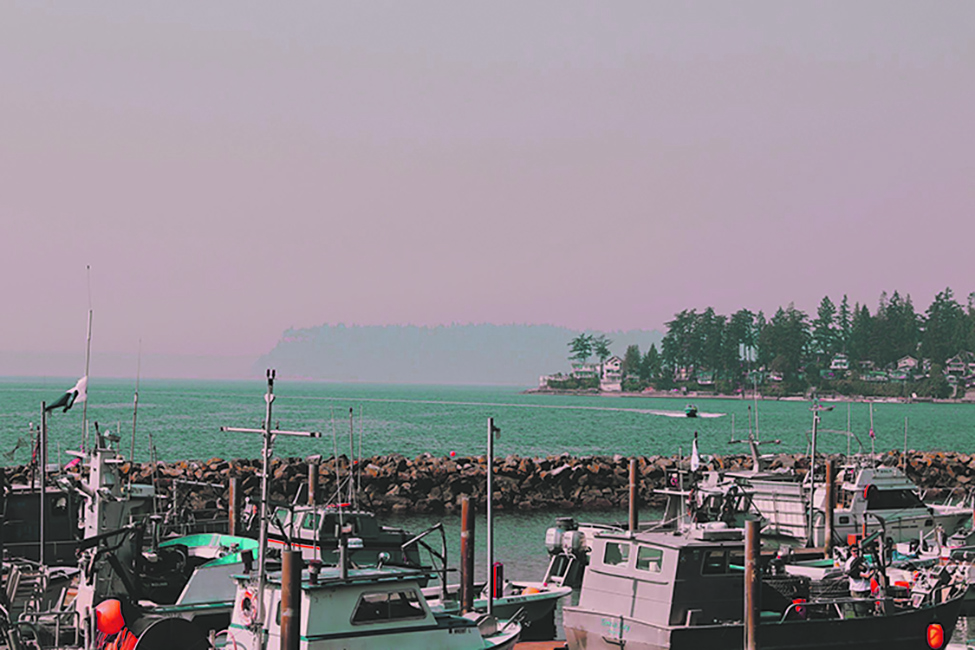 About two years ago, the Environmental Protection Agency's (EPA) program, Tribal Healthy Homes, and the Betty J. Taylor Early Learning Academy (TELA) teamed up to bring the EPA's Flag Program to Tulalip, helping their students learn about and identify the colors of the Air Quality Index (AQI). The AQI is a tool used nationally to inform people about pollutants in the air. The index uses both colors and numbers to quantify the quality of the air; Green (0 to 50) indicates good, Yellow (51 to 100) means moderate, Orange (101 to 150) indicates unhealthy for sensitive groups, Red (151-200) is unhealthy for all, Purple (201 to 300) is very unhealthy, and finally Maroon (301 & up) indicates that the air is hazardous.
Each morning, TELA staff members and a handful of students check the AQI for the day. The kids then select the flag, with the corresponding color of the daily AQI reading, and raise it on a post located at the entrance of the academy.
"We changed the color of the flag to red today," said TELA Education Disabilities Administrator, Taylor Burdett. "We changed it to red a couple years ago when the fires were really bad, but fortunately most of the time it's green. We usually change colors anytime there are wildfires happening to update our families. Stephanie Arnesen started this program at TELA and has since retired. We like the Flag Program because it serves as a visual lesson for the children, so they can learn what each color is. We promote outdoor play, so when they see a green flag they know they can play outside. And when they see the red flag, that gives us the opportunity to have a conversation about why they aren't going outside to play that day, and to discuss the air quality. We also have a book, [Why Is Coco Orange?] and it's connected to the Flag Program, it allows the kiddos to have an age appropriate lesson about the flags and what they mean."
With temperatures anticipated to rise over the next coming days and fires that are projected to continue to spread through the remainder of wildfire season, it's important to check-in and protect those who are especially sensitive to smoke, including people living with respiratory issues and heart conditions. Children five and under, as well as elders, are also at risk of dealing with health complications due to all the haze and pollutants in the air from burned down buildings and forest fires. And with COVID-19 still lurking in the shadows, one might find it in their best interest to stay inside until the smoke clears, if they are among the vulnerable population.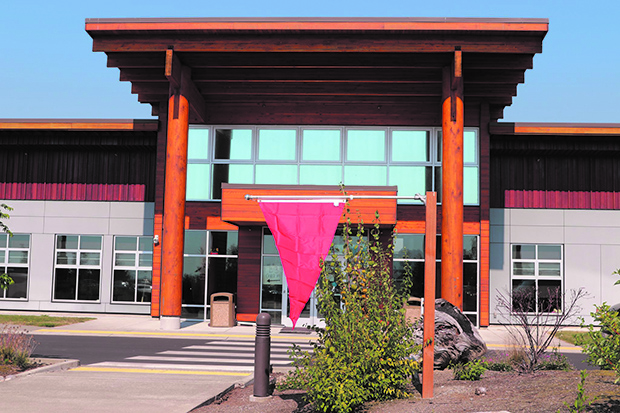 "There are red flag conditions going on all over the state," said the Deputy Fire Chief. "The biggest danger is for those with respiratory problems; people that have issues with bronchitis, asthma, chronic obstructive pulmonary disease, this kind of weather can aggravate those conditions. We recommend staying indoors if you are very sensitive or susceptible to having those types of irritations. If you think that you have COVID, one of the big components of the coronavirus disease is respiratory problems, so try to stay indoors if you can help it, keep your windows closed, stay cool in the heat but try to limit your exposure to the smoke. We're expecting that later, within a few days, we're going to get winds coming off of the Pacific Ocean and hopefully that's going to blow much of this out of our area in Western Washington, but it's here to stay for a couple days."
To stay updated on the latest information about air quality for the Tulalip area, please visit TulalipAir.weebly.com, follow Tulalip Bay Fire Department on Facebook, and be sure to check the color of the flag at the TELA Early Learning Center.