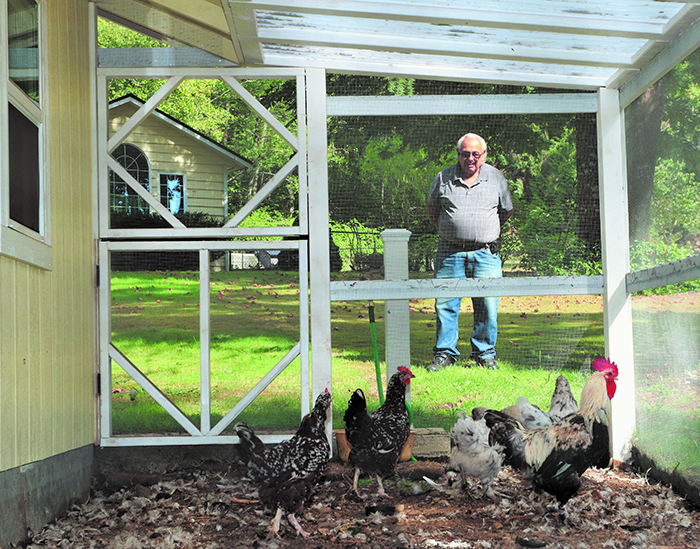 By Micheal Rios, Tulalip News
Earlier this summer, Tulalip elder Terry Parker Sr. was sitting on his front porch when inspiration struck. He thought to himself how wonderful it would be if his beloved chickens had an area to themselves in the front yard, with a clear line of sight from the porch.
"I called my son Torry who operates a construction maintenance company and let him know of my idea," recalled Terry. "He said he had a young Tulalip man in mind, and that this would be a good solo project for him."
The young man was Gerald Williams. A recent graduate of TERO Vocational Training Center, he was eager to further develop his construction skills while demonstrating everything he learned under the tutelage of TVTC instructors.
"Gerald came to my house and we talked about the design and specific dimensions I had in mind for the coop. He was quick to grasp my idea and make it into a reality," said Terry.
And so Gerald got to work. Nearly two months of hard sweat and labor under the summer sun later, he completed a pretty elaborate coop for the Mr. Parker's chickens. Complete with ample storage space, outdoor range for the chickens to stretch their feathers, and a running water spigot.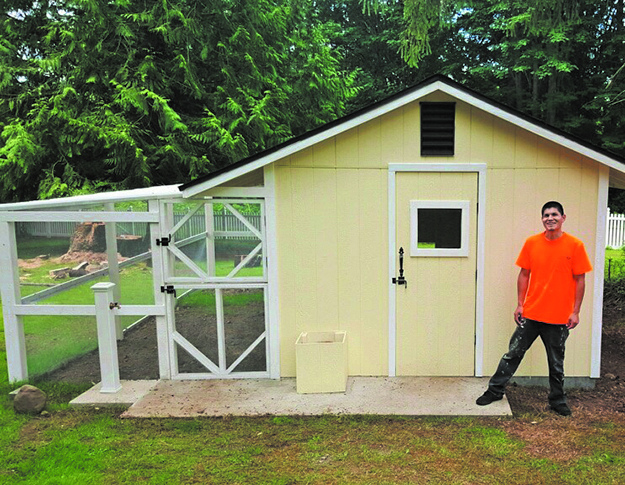 After painting his completed project a nice mellow yellow color, Gerald beamed with pride when Terry took in the finished product a few weeks ago.
"It's exactly what I wanted. The quality is top notch and made to withstand our Washington weather," Terry said from his front porch while admiring his new chicken coop. "Gerald is just a fantastic person. Doesn't talk too much, just gets down to work every day and does his best."
At 74-years-old, Terry thoroughly enjoys keeping chickens. They give him a daily routine to adhere to and now being able to watch them from his front porch, they bring additional peace of mind. The relationship is healing as well. Terry takes great care of his chickens, giving them an eye-catching living environment and good feed so they'll lay many eggs.
"Their eggs are medicine. With my diabetes, eating eggs everyday helps keep my blood sugar down and [improves insulin sensitivity]," explained Terry. "Keeping chickens is something my wife and I enjoy very much. We can't thank Gerald enough for building us this amazing coop. My hands go up to him."