Submitted by Sydney Gilbert, Forensic Interview Coordinator, Tulalip Children's Advocacy Center    
October is National Domestic Violence (DV) Awareness Month. This year with the COVID-19 pandemic, it's more important now than ever that we learn to recognize the signs and symptoms of DV as it often thrives in the secrecy and silence of the home. Many people are staying home to stay safe from the pandemic. But for the 84% of Native people who have experience violence in their lives, home is not always a safe place to be (Rosay, 2016).
According to the Rosay study, more than 56 % of Native women had experienced sexual violence and more than 55% had experienced intimate partner violence in their lifetime. 27% of Native men had experienced sexual violence and over 43% had experienced intimate partner violence in their lifetime. According to the Centers of Disease Control and Prevention, "Intimate Partner Violence describes physical violence, sexual violence, stalking, or psychological harm by a current or former partner or spouse. This type of violence can occur among heterosexual or same-sex couples and does not require sexual intimacy".
It important that we understand the high rates of violence against Native Americans. Strong Hearts Native Helpline reminds us that "the parallels that can be drawn between colonialism and domestic violence can be seen through their definitions and through a review of Native American history. Having lived through genocide and horrific suffering, the aftermath of European contact and colonization continues to not only haunt Native Americans, it wreaks havoc in their everyday lives" (Strong Hearts Native Helpline, 2017). This is likely why 84% of Native women and 81% of Native men have experienced sexual violence, intimate partner violence, stalking, and/or psychological aggression by an intimate partner in their lifetime. (Rosay, 2016).
One thing we can do as a community to combat DV is to be open to talking about and learning about it. If we want to end intimate partner violence we need to be willing to stop thinking of it as a "family issue" that is to be kept quiet. Common signs of abusive behavior in a partner include:
Telling you that you never do anything right.
Showing extreme jealousy and controlling behavior.
Preventing or discouraging you from spending time with your friends or family.
Insulting, demeaning, or shaming you. Especially in front of other people.
Controlling finances, household decisions, or who you spend your time with.
Intimidating you with threatening looks or the threat of violence.
Destroying your belongings or your home or harming your pets.
Pressuring you to use drugs or alcohol.
Pressuring you to have sex or perform acts you're not comfortable with.
Intimidating you with weapons like guns, knives, bats, or mace.
Any type of physical assault.
Tulalip Tribes Legacy of Healing is here to listen and help in any way we can. If you're experiencing DV or know someone who is and want resources on how to help, Legacy of Healing is here for you. Our mission is to promote a safe, healthy, and non-violent community for non-offending tribal members and their families by providing education, survivor advocacy, and accountability through a coordinated community response. Our services include civil and legal advocacy for adult victims of domestic violence, sexual assault, dating violence and stalking, outreach, and education.
Legacy of Healing is located at 7720 Waterworks Road in Tulalip. We are open Monday-Friday 8:00-4:30. Call us at 360-716-4100 or email at loh@tulaliptribes-nsn.gov. Please scan our QR code and "like" our Facebook page for additional trainings and resources.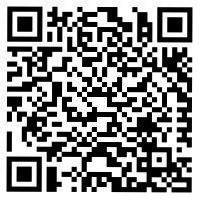 If you are in crisis you can also call the National Domestic Violence Hotline at 1-800-799-7233. Strong Hearts Native Helpline can be reached at 1-844-762-8483.
References:
Center for Disease Control. (2018, October 23). Intimate Partner Violence. Retrieved October 7, 2020 from https://www.cdc.gov/violenceprevention/intimatepartnerviolence/index.html
Rosay, André B., "Violence Against American Indian and Alaska Native Women and Men," NIJ Journal 277 (2016): 38-45, available at http://nij.gov/journals/277/Pages/violence-againstamerican-indians-alaska-natives.aspx.
Strong Hearts Native Helpline. (2017). Domestic Violence in Indian Country and Alaska. Retrieved October 7, 2020 from https://www.strongheartshelpline.org/domestic-violence-in-indian-country-and-alaska/