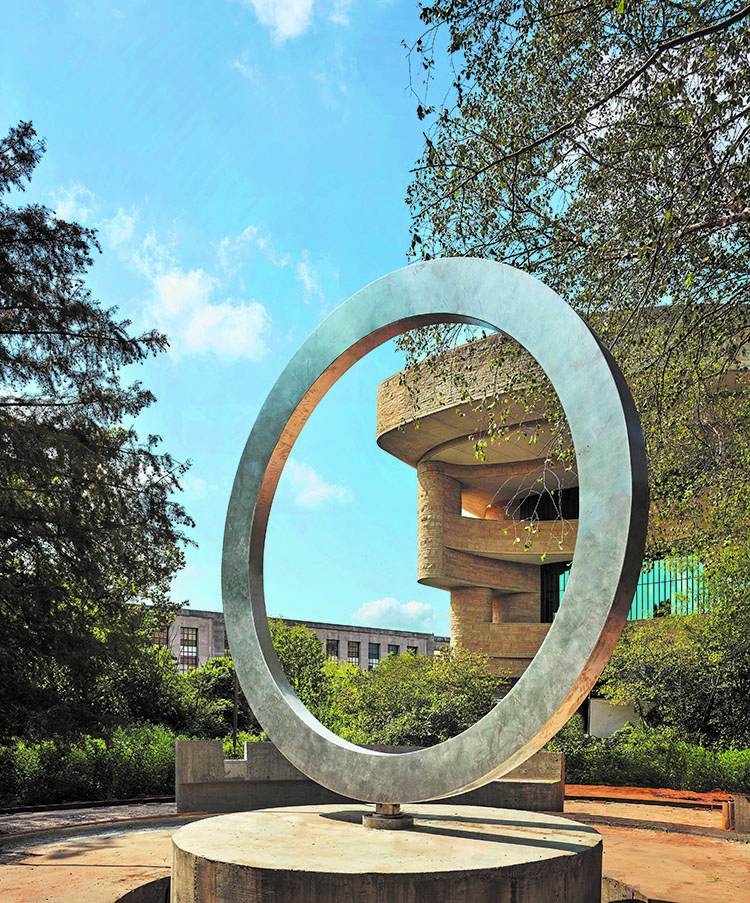 By Micheal Rios, photos courtesy of Alan Karchmer for NMAI
A permanent memorial dedicated to generations of Native American military veterans was unveiled on Veteran's Day, November 11, in the heart of Washington D.C. It's been over twenty-five years in the making, as Congress authorized construction of such a dedication in front of the National Museum of the American Indian back in 1994.
To celebrate the momentous occasion in the age of COVID-based restrictions and social distancing, a planned dedication ceremony and veterans procession was replaced with a virtual program. Opening the video presentation was none other than Tulalip's own Board of Director and Army veteran, Mel Sheldon.
"I'd like to start by thanking our elders and veterans. All the brave men and women who have served before us created the foundation for our next generation," said Mel during the initial moments of the twenty-two minute program. "They created a legacy that extends to the younger leaders of our country, as well as those who are now currently serving in the armed forces.
"My father was a Marine and he served in World War II. His example led me to carrying on that proud tradition when, at just 19-years-old, I served in Vietnam as a helicopter pilot," he continued. "Here at Tulalip, we have a number of women who have served in the military and in our traditional way we raise our hands to them for their courage and service. There have been 29 million people serving in the U.S. military from World War I to Iraq and Afghanistan, and a good portion of them are proud Native Americans. [We] have served at a very high rate in the military and we're very proud of that warrior tradition."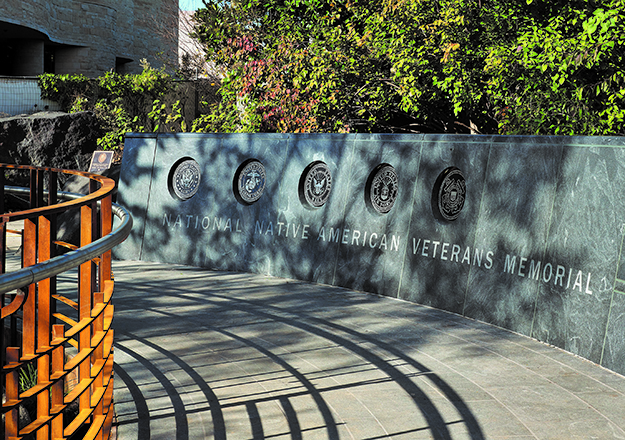 Native men and women have always been defenders of their lives, traditional homelands, and cultural lifeways. The call to serve in the United States military has been strong for our people since the nation's founding, long before being officially recognized as U.S. citizens in 1924.
In fact, the Department of Defense recognizes that today's military successes depend heavily on the contribution of America's first people. Thirty-one thousand proud Native American men and women are on active duty today, serving in Iraq, Afghanistan, and elsewhere around the world. In total there are 140,000+ Native veterans living, breathing, and passing on teachings about honor and duty to a cause much larger than oneself.
The best stat of all is as a demographic, Native Americans serve in the armed forces at five times the national average and enlist in the military at the highest per-capita rate of any other group. A longstanding warrior tradition of so many, past and present, is now forever memorialized with a federal monument in the U.S. capital.
Designed by multimedia artist and Marine Corps veteran, Harvey Pratt (Cheyenne and Arapaho), the one-of-kind fixture features an elevated stainless steel circle resting on a carved stone drum. It also incorporates water for sacred ceremonies, benches for gathering, and four lances where veterans, family members, tribal leaders and others can attach prayer ties for healing.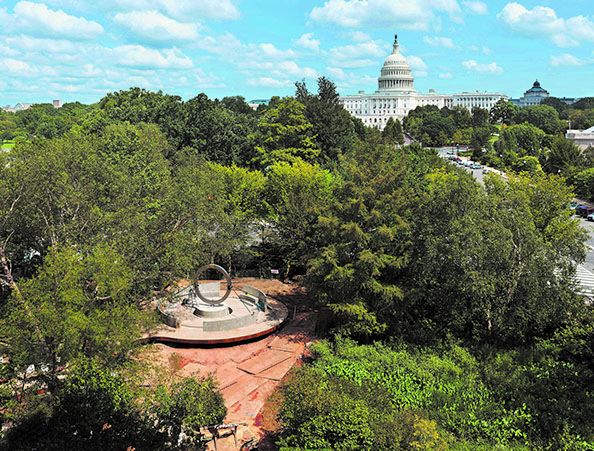 "That big vertical circle that stands in the middle, I call it the hole in the sky where the Creator lives. When you pray, that prayer goes through there and the Creator receives it and blesses you," explained Harvey in an interview with Indian Country Today. "No matter how you feel about how our country has treated Native people, it's important to honor all our Native warriors. They fought to protect the land we live on. That's what warriors do."
While the warrior mentality to protect the sacred has a long and prideful history, at the same time Native communities have never taken a loss of life lightly. Paying homage to fallen warriors as heroes with reverent memorials filled with ceremonies and prayers is a traditional teaching that unites tribal members of all 574 federally recognized tribes. Dubbed the Warriors' Circle of Honor, this memorial intends to unite any and all visitors though a connection of service and sacrifice by Native veterans, past and present.
"The National Native American Veterans Memorial will serve as a reminder to the nation and the world of the service and sacrifice of Native American veterans," said Kevin Gover (Pawnee), NMAI director. "Native Americans have always answered the call to serve, and this memorial is a fitting tribute to their patriotism and deep commitment to this country."