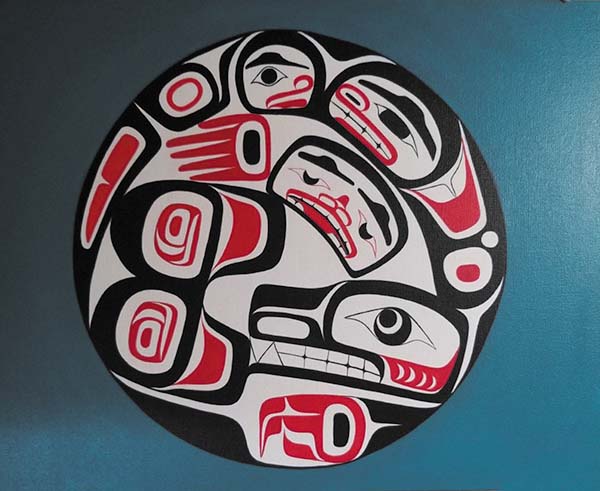 Are you looking for interesting, artistic, and one-of-a-kind gifts this season? Meet artist Michael Hoover.
Bibliographic Information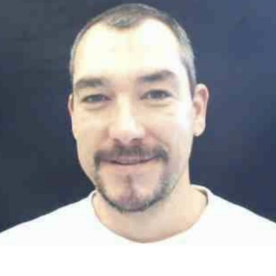 Born in north Seattle's Waldo Hospital at Northgate on February 6, 1973 I have been a lifelong resident of Washington state. I grew up in the township of Woodway, a small suburban community within the city of Edmonds.

I had the privilege of growing up in a household that practiced old fashioned family values. We prayed together, went to church on Sundays and were taught the values of hard work and honesty.

Life, however, was not always so Rockwellian. I spent many years enduring hardships, isolation, and a sort of self-imposed exile. I went down a hard road and developed a substance use disorder which led me to make some very poor and very regrettable decisions which in turn took me down a path of incarceration. In 2006 I was convicted of robbery and sent to prison for the rest of my life, and without the possibility of parole. As bleak as my prospects were, I was determined to make the best of the situation I had made for myself.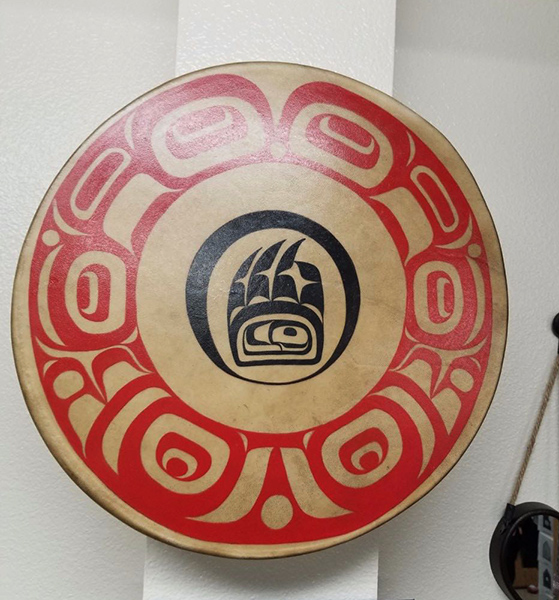 Although I had been sent to prison my father had become a staunch supporter and good friend. And so it was that I strived to live a life that would make my father proud. After several years and some adjustments in my thinking I was bestowed the great honor of serving as the Native American Pipe Man at the Washington State Penitentiary. I remained in that position from 2009 to 2018. I made many personal connections with individuals throughout this time. Within these connections I was reunited with humanity and the sense of dignity that comes with serving others. It was during this time that I grew as a person, and as an artist. I fell in love with the mate of my soul and I was given the opportunity to live life without the burden of addiction and the shame that comes with it.

In 2017 Governor Jay Inslee commuted my life without parole sentence to a determinate 231 months. I now have a release date of February 2, 2025. Since being given this rare and extraordinary act of grace I have enrolled in Walla Walla Community College and am working to earn my Associates Degree in Social work. Upon my eventual release I wish to continue working with at risk individuals who have found themselves in the unlikely place that is prison or those who are facing the trauma of their past who are at risk of incarceration. It will be my duty as a citizen to never again commit a crime and to honor those whom I have harmed in my past by being a beacon of change and a force for good.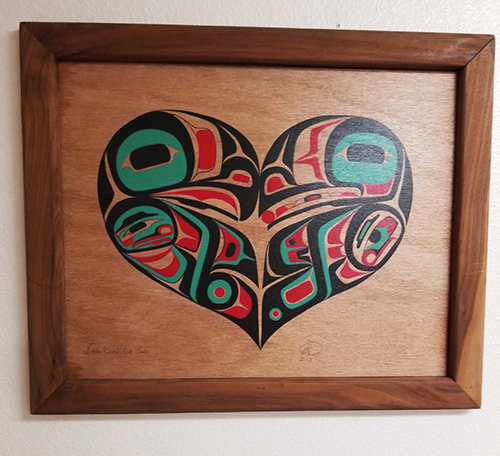 I don't know exactly how the future will play out but my faith in God and with the support of my family and beautiful wife I know I will be exactly where I am supposed to be. And, that whatever station I find myself in, I will continue to make my father proud.
Artist Statement
As a man of Lumbee Irish American ancestry, I was raised with Native and urban American influences. My works of art are inspired by the Powerful and ancient Northwest Coast Indian Art form and are a reflection of my cross-cultural experiences. Most works are executed in acrylic paint and often incorporate reclaimed wood as my medium. Mixed-media paintings incorporate items from the natural world such as abalone shell and unprocessed wood. A few of my older pieces from years ago are not original. I was learning the art form by replicating the beautiful art of others. To them I am grateful and do my best to refer to another artist's work if I know the source.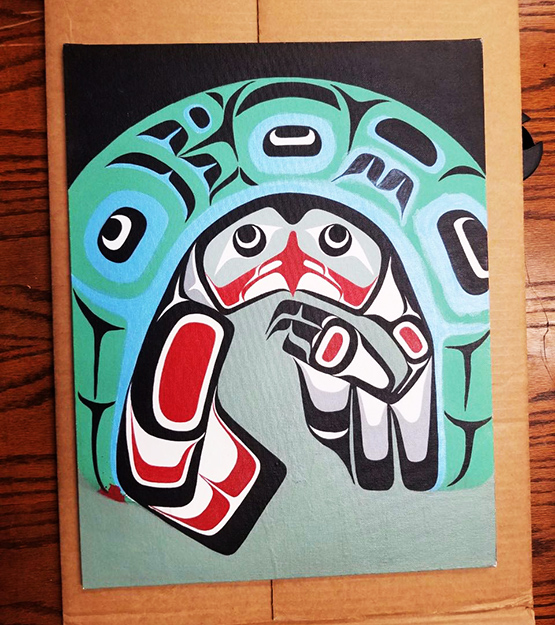 I strive to create evocative pieces that pay respect to the history of the Salish people and the Native culture. Many of my pieces reflect cultural and religious function such as dancing, drumming, and praying which are a celebration and acknowledgement of all parts of my history. This art form allows me to express my world view: joy, sadness, freedom, incarceration and my ever deepening cultural awareness. I am honored to be practicing such a revenant and spiritual art form that spans generations and inspires transformation both internally and externally. This platform allows me to start from center, deepening my own understanding of all the complexities of culture and storytelling through the construction of ancient elements.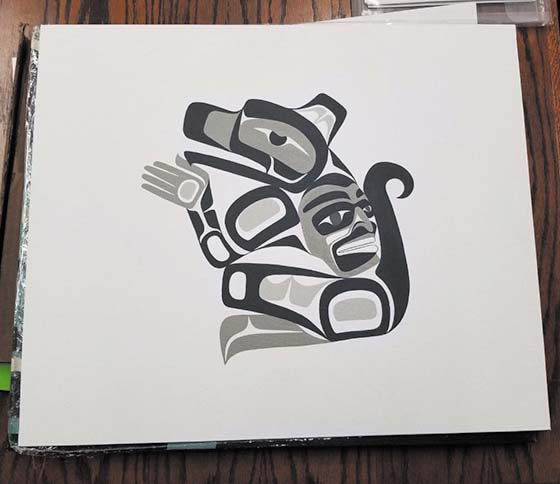 By highlighting the strength, beauty, power, gracefulness and legacy of Northwest Coast Indian Art I hope to inspire a recognition of indigenous art as a bridge between the past, present and future. The audience is invited to consider that the history of the past is truly intertwined with the present. I believe the past echoes in each of our hearts and that art strikes a vibrant chord in the soul which reminds us that parallel histories are truly intertwined.
It is my hope that my art will inspire a conversation about the challenges of indigenous artist who attempt to create art which is both evocative and meaningful from such an oppressive environment such as prison and the lack of representation of underprivileged artist in the mainstream.
Please Visit my Facebook page at Northwest Coastal Art by Michael Hoover, or my web site at northwestcoastalpainting.com
To purchase artwork, contact Stephanie Beidman by email at newbeginningslewistonidah@gmail.com, cell phone 509-254-3151 or phone 208-746-7661.
————————————————————————