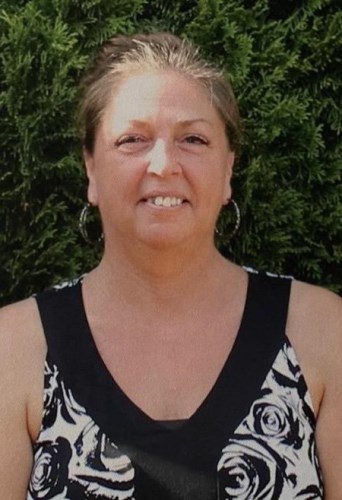 May 30, 1964 – December 18, 2020
RoseAnn Green, 56, of Tulalip went to be with the Lord on December 18, 2020. She was born in Darrington, WA on May 30, 1964. RoseAnn loved to travel and lived many places such as California, New Mexico, Hawaii, Wyoming, although her true home was Darrington and Tulalip Washington. 
RoseAnn saw the world as her canvas. She traveled so much that it would be impossible to name all of the places she'd gone. Her favorite trips were to see her daughter Tanya and the grandkids. These took her to Germany, Spain, Colorado, and Idaho! An especially proud moment in her life was when her daughter received her MBA degree. She always boasted that her son Jeff was a gentle, intellectual soul and was always there for her. She was so happy when he found love and married Jennifer. RoseAnn loved watching cooking shows and would make versions of what she saw then deliver them to the lucky recipient. Her dishes and appetizers were always a hit at gatherings, including cooking dishes for Darrington funeral dinners. 

RoseAnn loved the Seahawks; she recorded every game. Go Hawks! Her beloved dog Winston was always by her side and ready for a ride. She was a generous person who always found ways to give her time to others, whether it was an event, helping a friend or helping her parents during the pandemic. RoseAnn loved her leadership roles with the Tulalip Tribes. She was highly intelligent, a problem solver and loved organizing. She was athletic and enjoyed softball, cheerleading, and golf! She really enjoyed playing slots at the casinos and loved reading books. RoseAnn did not want the spotlight but she always lit up the room when she walked in. She made friends easily and brought joy wherever she went. 

She is survived by her daughter, Tanya Burns; and husband, Elliott, of Arlington; son, Jeffrey Sharp and wife Jennifer, of Tulalip; dad, Neil Green, Sr. and wife Nancy, of Darrington; mom, Eleanor Nielsen and husband Eddie, sister, Linda Aranda and husband Carlton; brothers, Brad Green and Neil Green Jr., all of Tulalip; sister, Nina Reece, of Arlington; sister, Teresa Meece and husband Richard, of Darrington; and the lights of her life her grandchildren, Brooklan and Remi. She also leaves behind many nieces, nephews, and tons of cousins.
RoseAnn is reunited in Heaven with her brother, David Hunter; nephew, James Michael Emhoolah; maternal grandparents, Bernice Sheldon Williams and John Miller; paternal grandparents, Roy Green and Maggie Green; and her best friend, Cynthia "Sindy" Kay King.
We were not ready for RoseAnn to leave us, but God called her away. RoseAnn will be deeply missed by her family and friends. There will not be a funeral proceeding due to COVID-19 restrictions, but a gathering will be planned and held at a later date. Arrangement entrusted to Schaefer-Shipman Funeral Home.