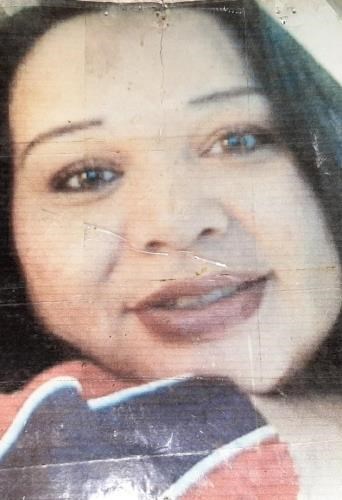 April 8, 1963 – January 4, 2021
Tamara Lee Hayes 57, went on her journey to our ancestors on January 4, 2021. Born April 8, 1963 to Merle A. Hayes II "Hillbillie Rocker Chuck" and April Smith (Marvin). A proud Tulalip Tribal member; living her amazing beautiful life on reservation. Her powerful smile and natural motherly support for all. Led her to become a great treasure box of cultural teachings, that her involvement, true dedication to her people/community was shared throughout Indian country. 

She enjoyed and loved berry picking, storytelling, bingo slots, travel, never afraid of hard work, or to lend anyone a hand or hug. 

Her treasure box of grandchildren "gems", she was never afraid to share her gems and share her contagious humor with friends and family. Holidays "dinna" is where she shines, keeping us close and being such a great warrioress motivated her to become the best she could be simply make a whole room become one with just her presence. Tamara's strength for our family came through her spirituality and faith in the Lord. She leaves a humble legacy and her true legend qualities with her daughters, where she lived with Cierra Williams they both raised her grandchildren together. Blessings to our awesome family, she appreciated and adored all her aunts, uncles, friends, and family which helped build her foundation. 

Survived by, Father Merle A. Hayes II, Mother April (Marvin) Smith, siblings: Merle A. Hayes III, Carnagie (Tara) Hayes, Bernadette Abuan, Holliday Hayes (Antonio). Children: Courtney Solomon and Cierra Williams. Grandchildren: Owen A.J. Woods, Martine Tamara Solomon (Trevor), Wesley G.V. Solomon, Irene R.A. Solomon, Darrian L. Solomon, Pierce J. McCLellan, Christopher S. McClellan, Sophia Victoria Rose Williams. Great grandsons: Shawn Lee Solomon and soon to be great-grandchild. 

Proceeded in death by her grandparents, aunts, uncles, cousins. Beloved Sophia Solomon and Edison McClellan Jr.
A graveside service will be held Monday, January 11, 2021 at 12 Noon at Mission Beach Cemetery. Arrangements entrusted to Schaefer-Shipman Funeral Home.