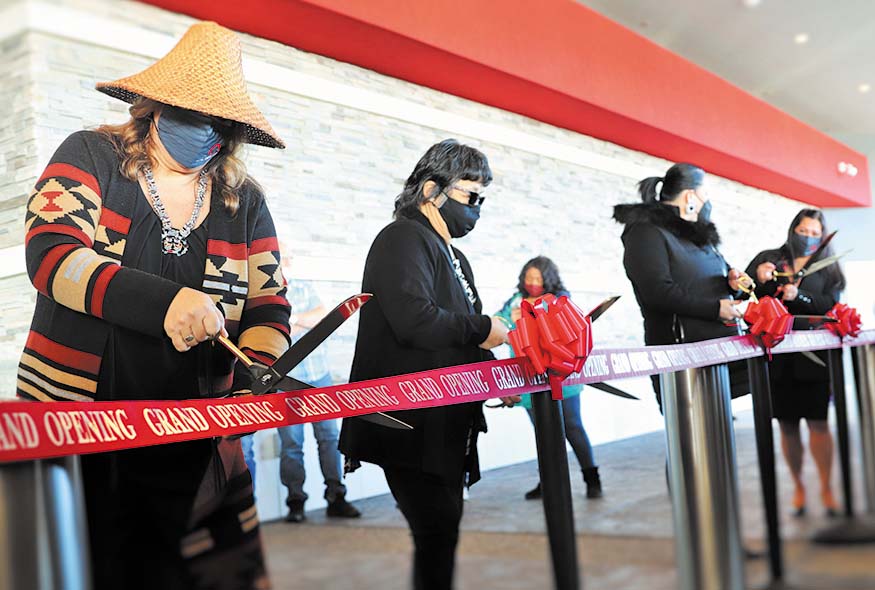 By Micheal Rios, Tulalip News
"What a beautiful day!" marveled Chairwoman Teri Gobin to hundreds of Tulalip citizens, elders, and anxiously awaiting gamblers who attended the new Quil Ceda Creek Casino's grand opening on February 3.
"I'd like to thank everyone for being here today. This has been a long project. It's been four years since we broke ground, but what an awesome finished product we have now," she continued. "There really is so much more to love with this new facility.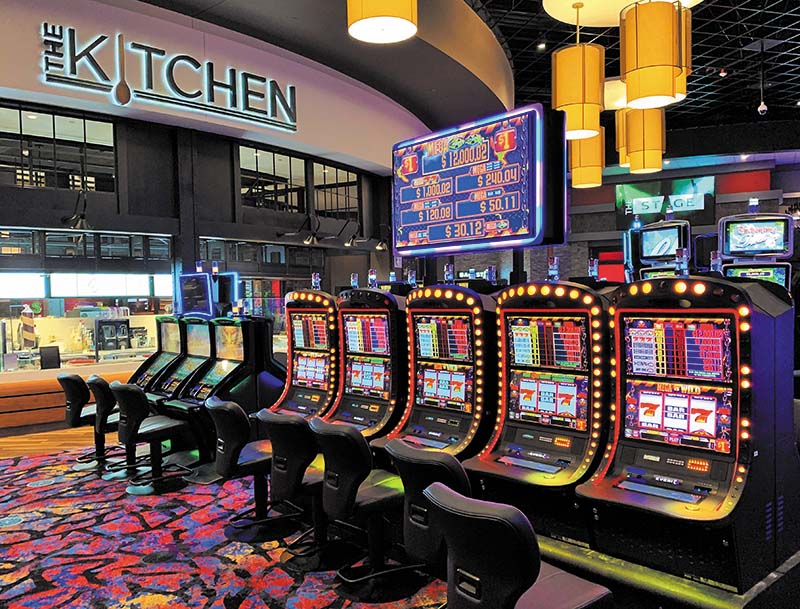 "Tulalip's gaming revenue funds our tribal government and tribal services, so for us and many other Native communities gaming is an essential business. Our gaming organization brings economic development to not only us, but to our surrounding communities and local businesses that benefit from our visitor overflow."
The highly anticipated new casino spans 126,000 square feet – nearly twice the size of the property it replaced across the street. The new "Q" will spotlight a beautifully designed and greatly expanded main casino, a contemporary food hall and additional dining options, an innovative entertainment venue and a six-story parking garage. The $125 million casino and parking garage is situated on 15 acres of Tulalip land located directly off I-5 at exit 199.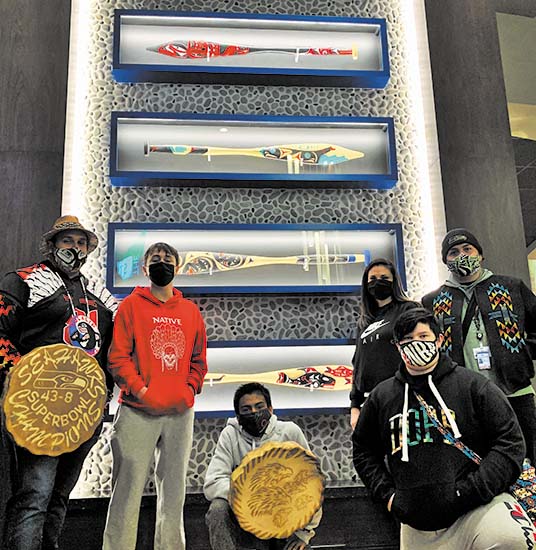 Following a traditional Tulalip prayer and ceremonial blessing, each Tulalip Board of Director offered words of encouragement for the future and reflection for past leaders and ancestors whose vision and sacrifice made present day accomplishments possible.
"It's been a long journey for Tulalip to get to where we are today," said Board of Director Glen Gobin. "From our humble teachings to our humble beginnings to being an economic powerhouse in Snohomish County, we hope this continues to strengthen us as we go forward in a positive way and provide for the needs of our growing membership. We've got a lot to be thankful for."
"I want to acknowledge everyone who participated in this project," added Board of Director Marie Zackuse. "It was our ancestors and elders before us who had the vision to set aside land for their future generations. All [the success] of Quil Ceda Village and our casinos is thanks to them. We thank our ancestors for this opportunity and our elders who are here in attendance today to support us."
The new "Q" features a radiant gaming floor with 1,500 gaming machines and 16 table games. Millions of high definition pixels span the walls for patrons to view rivalry weeks galore and competitive matchups across the sporting spectrum. A state of the line air filtration system combined with vaulted ceilings keeps the air fresh and atmosphere desirable. Just as it was previously, the new casino will operate as a 100% smoke-free, vape-free property.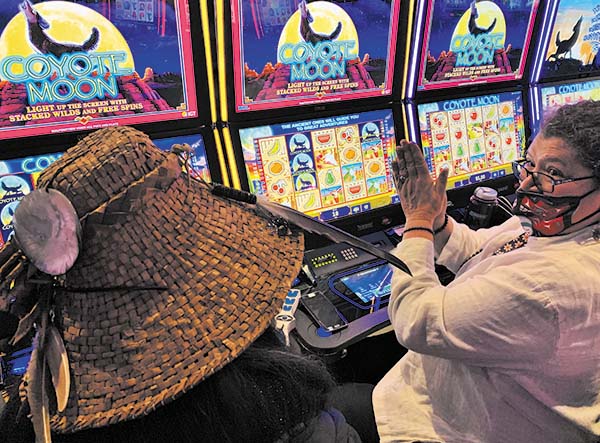 For thousands of Tulalip Reservation residents, the prospect of having more local dining options, especially top notch quality meals at reasonable prices, is the real jackpot. Inside the new "Q" is a food lover's dream – a food hall dubbed The Kitchen offers seven cooked-to-order food venues. Menu items will spotlight fresh, local ingredients from Northwest suppliers prepared with the latest green cooking techniques. The Kitchen provides a tasty lineup including freshly prepared pizza and pasta, steaks, seafood, breakfast all-day, sandwiches/soups, global cuisine, frybread and more.
"I hope the Tulalip membership is proud of the new facility because this is our future," said Belinda Hegnes, the Q's interim executive VP. "I've had the opportunity for 28 years now to be a part of the Tulalip Gaming Organization family. We'll continue to provide the friendly, casual guest experience we're known for, but now in a larger casino with more room to enjoy all that we offer. We mean it when we say there will be more to love in gaming, dining and entertainment. More slots, more jackpots, more food venues, more fun, and more exciting times to celebrate as we move forward together."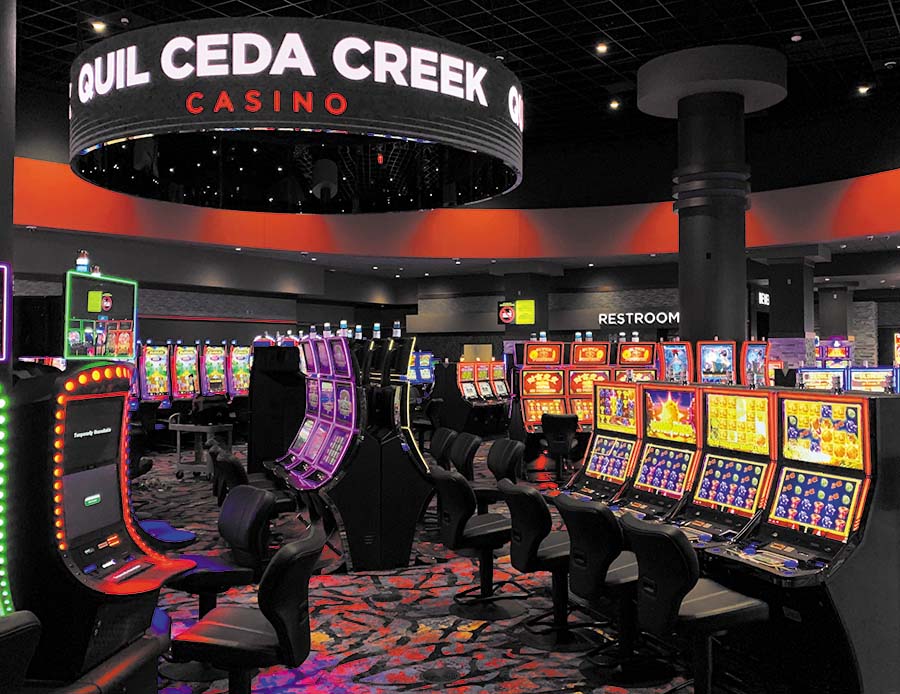 The Quil Ceda Creek Casino will continue to safeguard the health and safety of guests and team members with multiple programs: limited capacity, guests and team members are required to wear properly fitting masks, no-touch temperature checks performed upon entry, social distancing, aggressive deep cleaning procedures, and entertainment areas closed based on COVID-19 guidelines. For more information on sanitation, health and safety measures visit the casino's website: www.quilcedacreekcasino.com