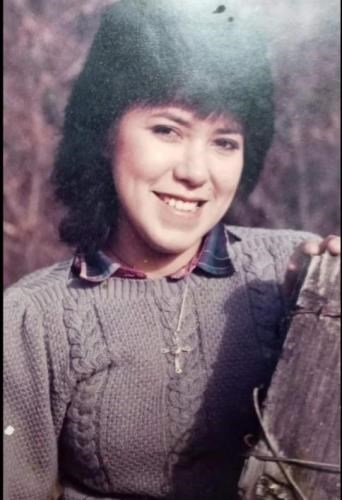 February 7, 1967 – April 9, 2021
A Tulalip Tribal Member Gina Taylor left us unexpectedly and too soon on Friday April 9th, 2021 with family around her at Astria Sunnyside Hospital to send her on her journey. Gina was born Tuesday Feb. 7th 1967 in Everett, WA. To Dallas Taylor Jr. and Edna (Sam) Taylor. Many will remember Gina as that one to call if you needed any help with anything. She never called you a friend she called you her family no matter who you were. Gina enjoyed helping various people beading earings & necklaces, playing pool, traveling to Casinos, couldn't go a day without her scratch tickets also babysitting her grandbabies when she could. Fond memories of trail riding their horses with her 3 siblings up to Cooke Canyon in Ellensburg, WA. 
She is survived by her life partner Chris Robledo, beloved sisters Elizabeth Taylor (Billie Boling) Sally Taylor Tilley (caretaker/Son Travis Leroy Tilley Jr.) only brother left Harold Taylor. Children (Angela Eastman) Aiden Alek, JJ Aleck, Aspen Aleck, Josey Thompson, (Sheena Eastman), Messiah Salway, Walter Wyman, Madison Wyman, (Jack Dallas Taylor), Nathan Peterson,( Tyler Jones), Loran Short, Quinton short, Ryker Jones-Short, (Chochise Taylor Herrod), Dawsyn Herrod,( William 'Shane' Herrod), (Tanika A. Taylor), Emerson W. Taylor. Lots of Nieces and Nephews that she loved dearly. Many friends from many places including her lifelong friends Kathy, Allen, Rena, Jack, Penny LaFollette, Jonathan Herrod and Ex-Spouse Russell Eastman.
Precede in death by mother Edna (Sam) Taylor, father Dallas Taylor Jr. brother Walter Taylor, brother and sister Virgil and Virginia, Brother-in-law Travis Tilley Sr. nephew Sidney Taylor, Dad Keith Weeks, Mom Virginia (Taylor) Weeks her best friend of many years 'Choochi' Susan Spino.
A celebration of Gina's life will be held Friday, April 16, 2021 at 10:00 AM the Tulalip Gathering Hall with burial to follow at Mission Beach Cemetery. Arrangements entrusted to Schaefer-Shipman Funeral Home.