September 11, 1981 – June 5, 2021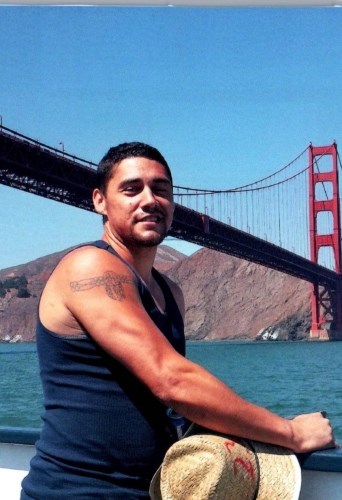 It is with deep sadness and heavy hearts that we announce the passing of Warren Michael Moses, beloved son, grandson, father, brother, nephew and cousin. Warren went to be with our dear Lord on June 5, 2021 with his loving grandmother and mother by his side.
He was born on September 11, 1981 to Robert (Bebop) Moses Jr. and Kim Bustamante. Warren and his brothers were raised by his wonderful grandmother Johanna Moses and auntie in Tulalip after their father passed away. Warren was a Tulalip Tribal Member. He graduated from Marysville Pilchuck High School in 2000, and continued his education at Haskell University. He was very loving and sweet, a gentleman with a beautiful personality. He enjoyed playing and watching sports, especially his Seahawks. Warren was extremely gifted in music. He was the life of the party. He will be deeply missed by his family and friends. A star gone to soon.
He is preceded in death by his father, Robert (Bebop) Moses Jr.; grandfather, Robert Moses Sr.; Great Grandparents, Marya Jones Moses and Walter Moses Sr., Albert and Annie Moses. He leaves behind his son, Ira Moses-Snyder; grandmother, Johanna Moses; mother, Kim Bustamante; siblings, Athena Moses (Rob), Aimee Moses, Lorne Moses and Blake Moses; His nieces and nephews, Tianna Moses, Kiera Moses, D?sean Moses, Kathryn Elliott, Kohen, Kaine, KamBrea, Kendalyn and Kwynn Moses; Great niece Aaliyah-Camari Downing, former wife dear to his heart, Kimberly Moses along with her children, Austin Bercier, Marissa Bercier, Kaitlin Murray and Victoria Murray; and her grandchildren, Hunter Wilson and Lilliana Baker; Uncles, Jon Moses Sr, Anthony Moses Sr, Aaron Moses Sr, William Moses and most adored auntie Anna Moses; Uncles, Marvin, Benjamin, Allen Burchell; Aunt, Rachel Proper; as well as several cousins, friends, and family.
Funeral Service Friday, June 11, 2021 at 10:00 AM at the Tulalip Gathering Hall with burial to follow at Mission Beach Cemetery. Arrangements entrusted to Schaefer-Shipman Funeral Home.