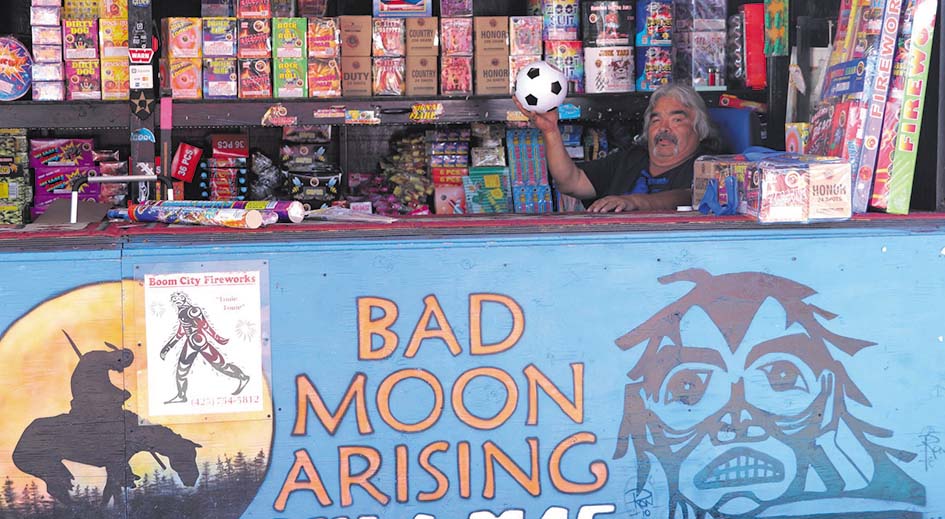 By Kalvin Valdillez, Tulalip News
Rows upon rows of brightly-painted and uniquely named firework stands are now open for business at Boom City. The pyrotechnic mecca of Snohomish county, and arguably the state, has returned to the gravel lot located directly behind the Tulalip Resort Casino for the holiday season. When you think of Independence Day, you think of fireworks. And when you think of fireworks, you think of Boom City, at least for those who grew up at Tulalip or nearby communities.
Every summer, for the past forty some-odd years, vendors have set-up shop at Boom City, selling a large variety of fireworks that are not available for purchase off-rez. People travel from all around Washington hoping to score a good deal on their favorite cakes, firecrackers, bottle rockets, sparklers, Roman candles, fountains, smoke bombs, pop-it's, among many other exuberant explosives.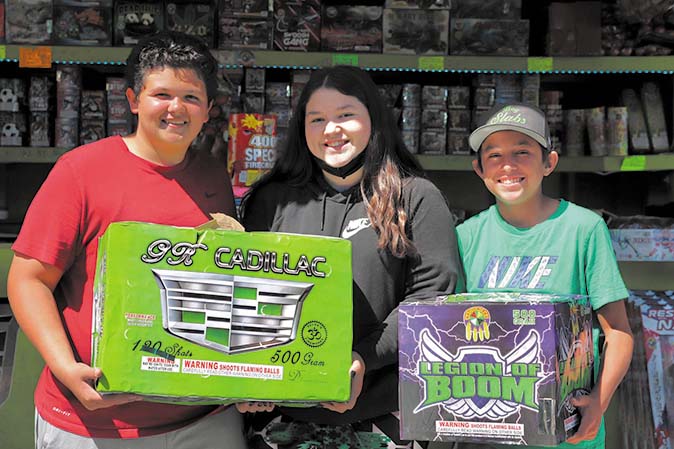 "I've been doing this since 1976," said stand owner and Tulalip tribal member, Louie Pablo Jr. "We started by buying our fireworks out of Lummi, out of a fireworks stand, and we'd sell them at the end our driveway. That was back in '75 when I was still in high school. The following year there were so many people doing that, they opened up Boom City. There were nineteen stands and we were one of them. I have customers that have been coming to see me for 44 years. To have clientele like that, that's what Boom City is about."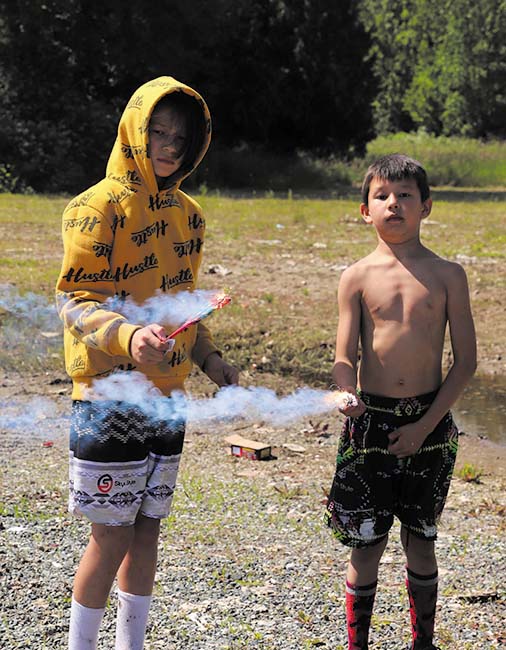 This year, as a result of the worldwide pandemic, there is a nationwide shortage on fireworks as manufacturers from overseas are facing a number of challenges exporting their goods. If you are an explosion enthusiast, vendors are urging you to visit Boom City sooner than later for all your Fourth of July needs, before they are all gone.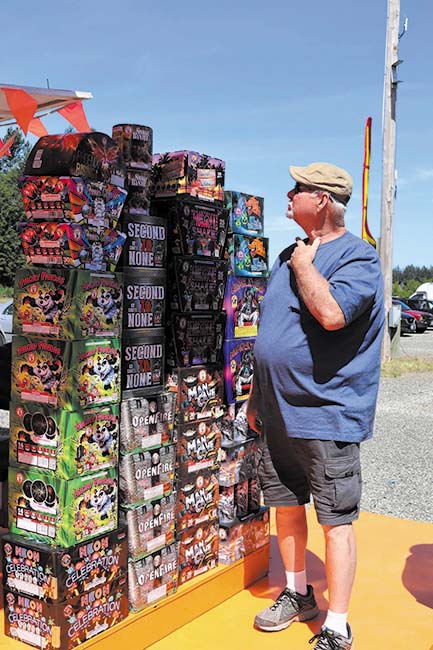 Louie explained, "The fireworks are at a limitation this year, you only get so much per stand. If you go to the wholesalers, they're only going to give you a case, maybe two. It's all because of the shipment. The containers coming-in are getting pushed back because they are putting Costco, and all the other stores, all that stuff that gets shipped-in from out-of-country, that goes out first. The fireworks got pushed back. That's why there's a shortage."
One might wonder why the sale of certain fireworks are illegal and not offered on the non-Native marketplace and the answer is tribal sovereignty. By permitting their membership the right to buy and sell federally-legal fireworks at Boom City, Tulalip has provided an opportunity for tribal entrepreneurs to earn another source of income for their families, and not to mention gain some experience in commerce and business ownership.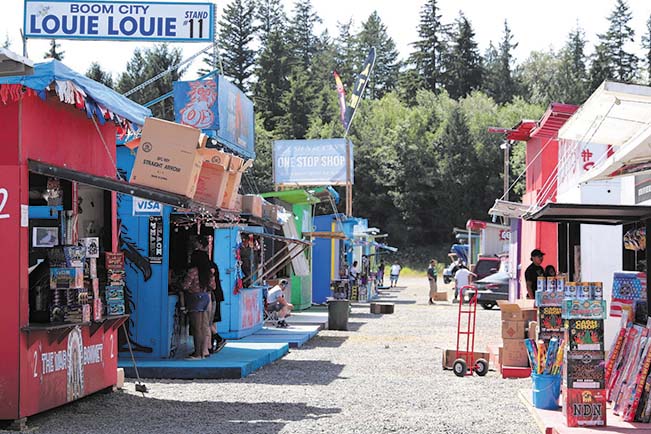 "I always say that our kids, they get to have three Christmases a year out here," joked Louie. "I figure there's Christmas, New Year's fireworks and then Boom City fireworks in the Summer. And because of Boom City, we get everything we need for our homes, for our elders."
Boom City is open daily, 8am-Midnight, until July 4th.