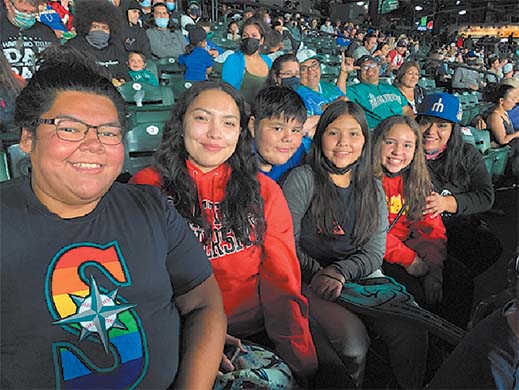 By Shaelyn Hood, Tulalip News
On Monday, September 13, 2021, the Seattle Mariners hosted their 18thannual Native American Heritage Night. The first 5,000 fans received a t-shirt by Chris Duenas that featured the Mariners "S" logo with Coast Salish motifs and the message, "We honor our ancestors".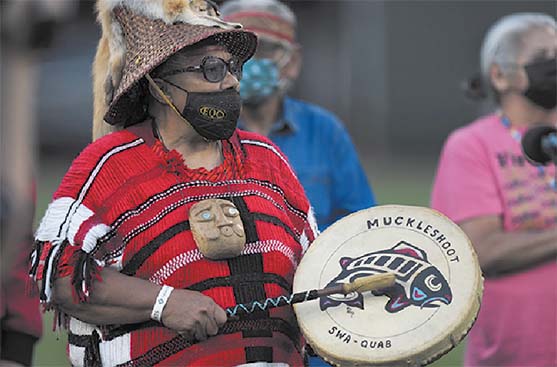 The night started off with a performance by members of the Puyallup tribe with a traditional song, drum, and dance. Throughout the night, fans enjoyed viewing a hand carved, 30-foot tribal canoe and a gallery of 40 works of art by local tribal artists.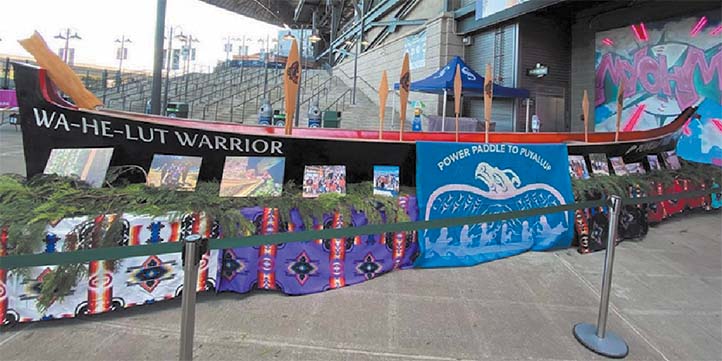 During the game, the Mariners honored Dr. Alan Shelton, a Puyallup tribe medical director, as a Hometown Hero, for advocating health and safety practices during the pandemic. The Mariners recognize members of the Pacific Northwest community at each game for their part in helping others to overcome the pandemic.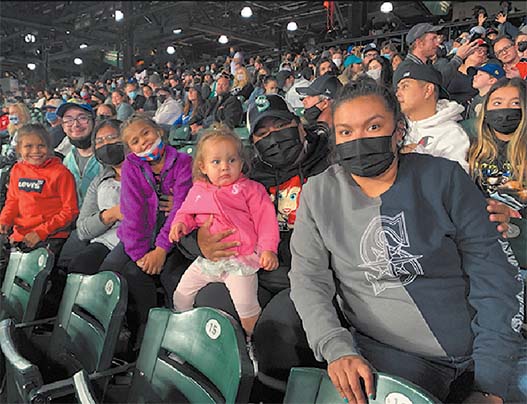 If you wish to nominate someone who has stepped up to help others during this time, nominations are accepted through September 30, 2021 at www.mlb.com/mariners/fans/hometown-heroes.