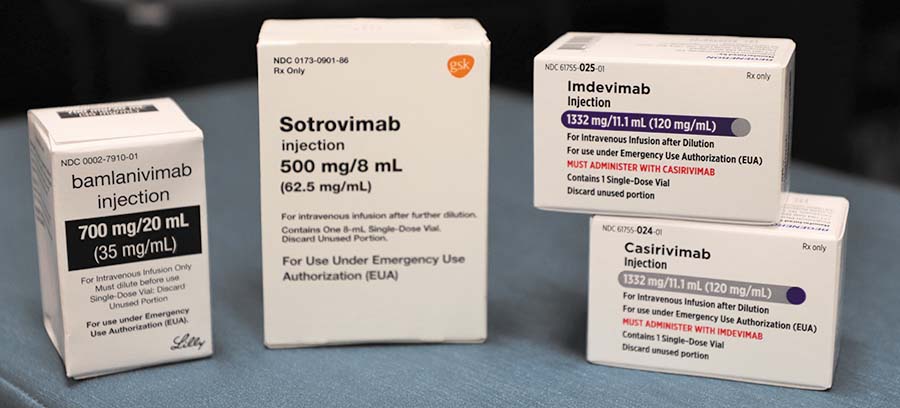 By Micheal Rios, Tulalip News
As COVID deaths continue to spike in Washington State — the 7-day average for deaths has reached its highest sustained peak all pandemic — newly developed treatments for the disease are beginning to receive global attention. Monoclonal antibody therapies are among the most effective. In this treatment, COVID-positive patients are infused with high concentrations of antibodies specifically designed to fight SARS-CoV-2, the virus that causes COVID.
On the Tulalip Reservation, a recent explosion of positive test results has corresponded with the return of in-person schooling and a number of large gatherings (birthday parties, funerals and community activities) Probable positives reached the triple digits in mid-September and yet another elder was a suspected pandemic casualty, bringing the total to 9 elders lost according to Emergency Management.
With the pandemic clearly not ending any time soon and many more COVID-positives a forgone conclusion at this point, the new interim Medical Director of Tulalip's Health Clinic, Dr. Elizabeth TopSky (Chippewa Cree) has brought monoclonal antibodies to the reservation. She wants all eligible patients of the Health Clinic to know about this potentially life-saving treatment.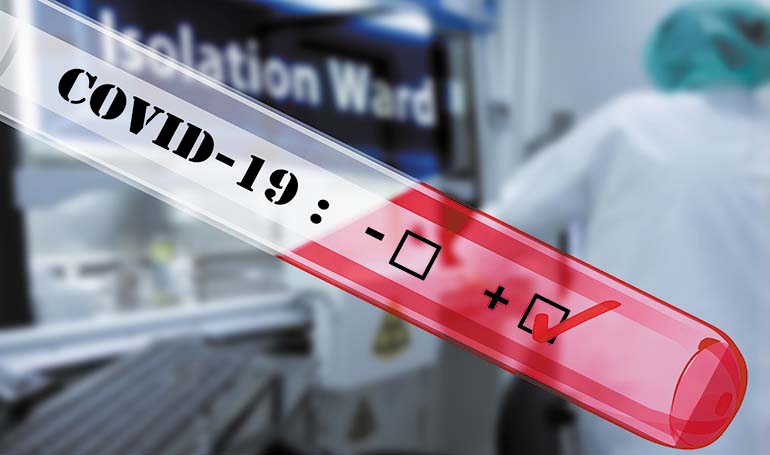 It is important to note this therapy is only available to those who have recently tested positive, and it can be administered to individuals as young as 12-years-old. Since mid-September the antibody treatment has been administered to multiple Tulalip elders and high-risk teenagers alike. The results have been overwhelmingly favorable.
One such elder, 81-year-old Keeta Sheldon, shared her experience with the antibody therapy. "Well, I was vaccinated so when I tested positive that was a bit of a surprise. My family reached out to local medical centers inquiring about this new antibody infusion and when they found out it was offered at our Health Clinic, they made the necessary arrangements," she said. "The treatment only took 20 minutes and I felt pretty good right away."
When asked if she'd recommend the monoclonal antibody treatment to her fellow tribal members, Keeta responded emphatically, "Yes. For those who catch COVID it'll make them feel a whole lot better."
Tulalip Health Clinic director Dr. TopSky was gracious enough to answer a few prevailing questions our readers may find insightful in regards to this breakthrough medicine intended to prevent severe symptoms and possible death from developing among our community's most vulnerable.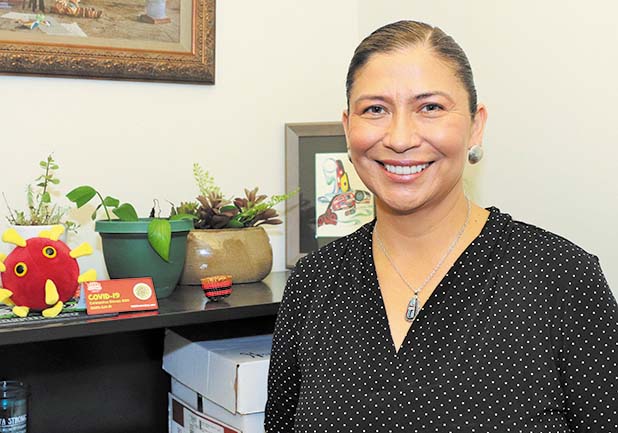 What is monoclonal antibody therapy?
Dr. TopSky: Monoclonal antibodies are laboratory-made proteins that bind to the spike protein of SARS-CoV-2 and block the virus' attachment and entry into human cells. The product is available for the treatment of mild to moderate COVID-19 in adult and pediatric patients (over 12-years-old and weighing over 40 kg) who are at high risk for progressing to severe COVID-19 and/or hospitalization.
How is this therapy relevant in today's current climate with the Delta variant running rampant in our community?
Dr. TopSky: Unfortunately, we have a fairly large population that is unvaccinated and we are dealing with the largest ever number of positive patients during this Delta surge. The vaccine is the first line in healthcare worker's fight against negative outcomes from this infection. This therapy is a second option for our eligible patients to prevent hospitalizations and other complications. As a healthcare clinic, we are also able to help the local hospitals and ERs in this surge by providing this treatment to our eligible patients.
Who is eligible to receive this therapy at our Health Clinic?
Dr. TopSky: We are presently offering this therapy to eligible patients of our clinic when we are first aware they have tested positive. This is a collaboration from our medical staff and the Community Health Nurses. They have the information on community members who test positive outside of our clinic and forward to us. We review the list of positive patients to determine if they meet the criteria for the antibody infusion. We reach out to these patients at risk with a phone call.
If they voice interest, we then schedule an appointment for the infusion. Ideally, the infusion occurs as early as possible in the infection and needs to be completed in the first ten days of symptoms. The clinical worsening happens around 14 days and it can be difficult to predict who will worsen at that time. That's why the guidelines are in place for who is eligible to receive the infusion.
To date, how many patients have received the antibody therapy at the Health Clinic?
Dr. TopSky: As of today, we have provided twelve treatments to our clinic patients, some of whom are not Tulalip tribal members. We will continue to monitor our positive patients and reach out to them by phone. We would definitely encourage any of our patients who test positive to reach out to us if they want to know if they meet the criteria.
We continue to improve our processes and we might not always be aware of a patient's recent diagnosis. Howard Johnson, PharmD has been our primary contact for scheduling and providing this service. It does take 2-3 hours to complete and can be tiring sometimes for the patient when they are already not feeling well.
Any other pertinent information you'd like to share?
Dr. TopSky: Our medical providers and nursing staff, like all other healthcare providers in the country, are significantly overwhelmed with the present Delta surge. I would like to recognize them for their service to our patient population. They are exposed daily to this deadly virus and their dedication and service should not go unrecognized.
Also, we encourage everyone to get vaccinated when able as this is the first step in getting this pandemic under control. We are all in this together and getting vaccinated protects our families and community.
For more information about monoclonal antibody therapy and patient eligibility, please contact Tulalip's clinical pharmacist Dr. Howard Johnson. He can be reached at (360) 716-5699