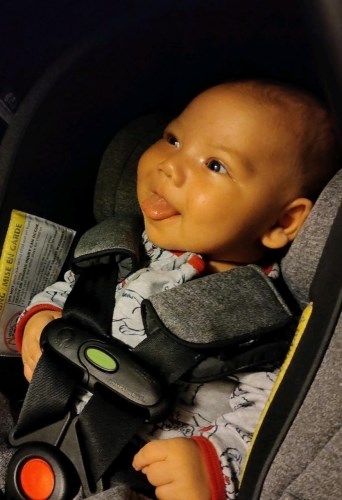 June 21, 2021 – October 11, 2021
Amias Lionheart Calloway, 3 months 19 days passed away peacefully on October 11th, 2021 in Everett, WA. He was born on June 21st, 2021 in Mount Vernon, WA.
He is survived by his mother; Shyla Lynne Calloway, father; Aaron Justin Calloway, sister; Shahayla Waffle(20), brothers; Carmine Cultee (7), Eyani Calloway (3), Cedar Calloway (2), maternal grandmother; Yvonne Dziubak, paternal grandfather; Max McGee, maternal great grandmother; Tina Meeker, maternal great grandfather; Randall Isaksson, Mammy; Becky Reaves, Aunt; Stephine Woodward, Uncle; Jeremiah Isakasson, Uncle; Jacob Cultee, Uncle; Jonathan Cultee Imholt, Aunt; Rachay Imholt, Aunt; Ashley Imholt, Uncle; Skyler Imholt, Aunt; Megan McGee, Aunt; Courtney Banks, Uncle; Steven McMahon, Aunt; Angie Ancheta, Aunt; Rachel Shepard, Aunt; Laura Reyes, Aunt; Isabelle Brennan. Many many cousins and other loved ones.

He is preceded in death by his paternal grandmother; Heidi Calloway, maternal grandfather Joe Imholt, Aunt; Brittany McGee, Aunt; Trease Calloway, Uncle; Jonathan McClellan, Uncle; Anthony McMahon, Aunt; Alexandria Cole.
A visitation will be held Monday, October 18, 2021 from 12 Noon to 2:00 PM at Schaefer-Shipman Funeral Home.