Pete and Sherry Guzman share advice for a long and healthy marriage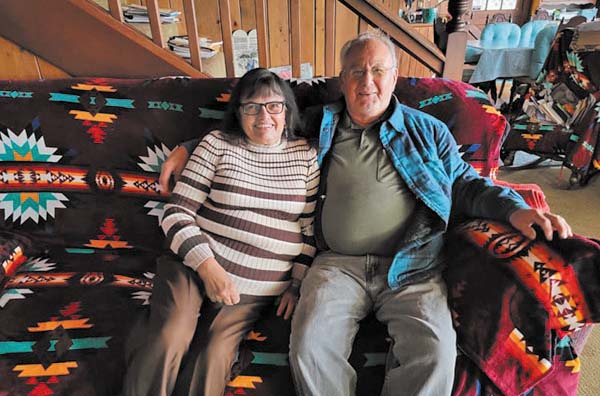 By Niki Cleary, Tulalip News
As they celebrate their 60th anniversary, Pete and Sherry Guzman want to inspire young people to find and keep a love like theirs. Sherry was a teenager and Pete in his early 20's when they married. Together they've raised 7 children, 35 grandchildren and they have 68 grandchildren with more on the way.
When asked to share the secret to their success, Sherry teased,  "He picked a good woman." She followed it by saying she picked an equally good man. As they reminisced about their many years together they emphasized that it's important to love, respect and care for each other.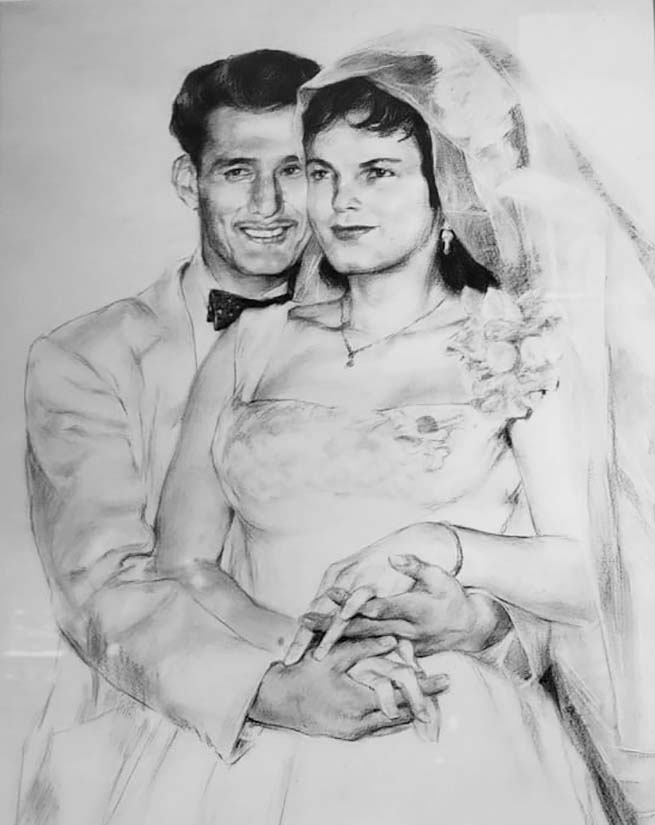 Sherry said they've always supported one another. Her asthma means vacuuming is difficult for her, but she happily does the bookkeeping for their trucking company.
"I do the vacuuming for her and I don't mind doing it," Pete explained. "You have to work together. If either side isn't, then it won't work. You have to pay attention to your wife," Pete continued, "I want young couples to know, and I failed at this while we were young, but if you do this your relationship will be a lot better. Listen, and never go to bed angry. Talk things out.
"Always do something nice for them, "Pete pointed to the many Native American dolls decorating their home, his wife's prized collection. "You have to have closeness, you have to pay attention to her as much as you can. If you go someplace and she doesn't go, always bring something home for her. Show that you care and be loving. Whenever I go someplace, I look for these Indian dolls for her."
Sherry smiled, "He kind of spoiled me."
Pete reminisced about shopping with Sherry and always checking in about their household. "Another thing we do, we never buy anything without talking it over. We've done that since we got married."
Sherry talked about the importance of their spirituality as well. In addition to their marriage, the two were sealed by the church in 1982, a practice that connects them during life and after.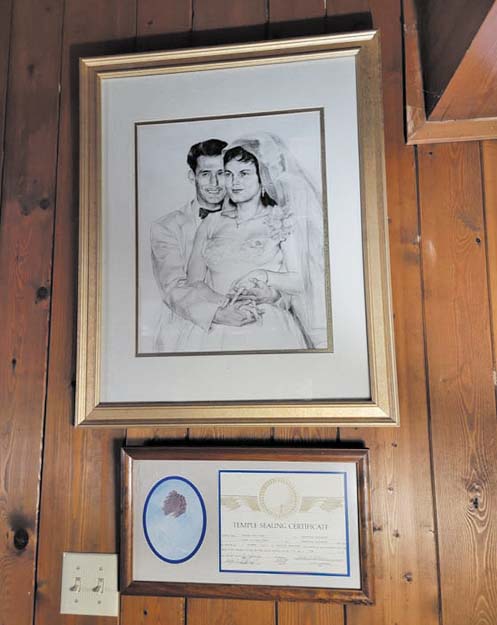 "Lately, we read scriptures together and pray every morning and every night. That helps us," she said. Family and faith are priorities Sherry explained. 
"We're so proud of our kids and grandkids," she said. Her advice for others hoping to have as long a marriage, "Put God in your life. I want people to stay committed and keep trying and keep showing each other the love that you feel."