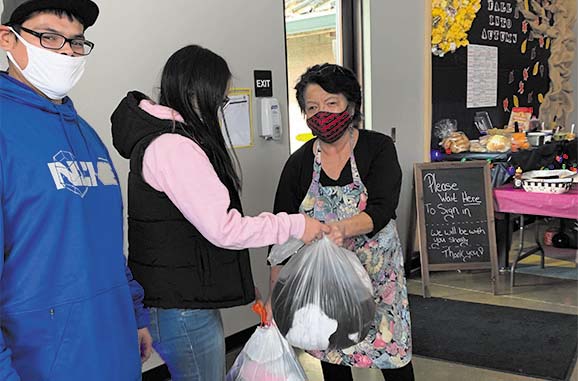 By Shaelyn Hood, Tulalip News
Valda Gobin is a Tulalip Elder who has worked tirelessly to help those less fortunate. For most of her career, she has worked for the Tribe, but what most people know her for are her personal endeavors and efforts to collect clothing, personal items, cleaning products, etc., for people who are struggling within and outside of the Tulalip community.
Even though Valda has been doing this type of work continuously throughout years, this was the first event that she has put on in hopes of preparing warm items for the winter.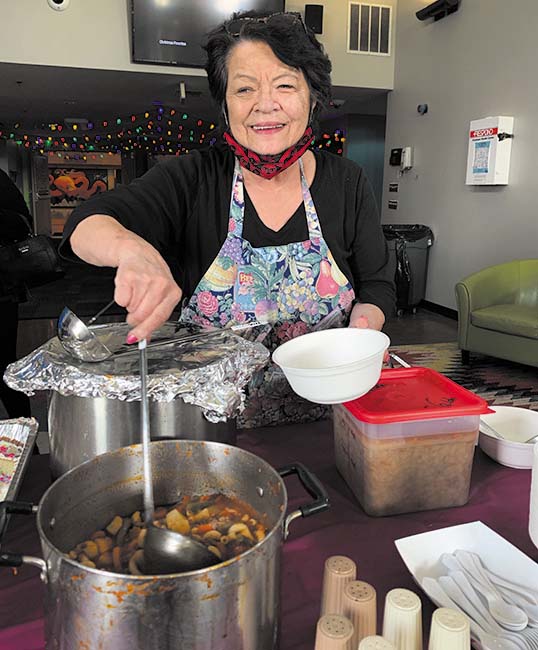 The clothing drive continues through November 10, with donation drop-off locations at the Don Hatch Youth Center, 6700 Totem Rd., and at Homework Support, 7707 36th Ave NW Building F. New or gently used items like jackets, gloves, hats & scarves, boots, handwarmers, ponchos, socks, wipes/toiletries, blankets, and coat hangers are greatly appreciated. Outside of any physical items, monetary donations are also accepted.
With the help of the Tulalip Education Division, Valda is able to cook and serve food to people who come to support and make donations.
Valda's passion stems from her mother, Winona "Nonie" Mable Parks Cooper. Often, Nonie would tell her kids to collect money, and food to give to those on the street. It was because of her mother, that Valda continues to help others, "It makes me feel good. People make bad choices, but that doesn't make them bad people. We just help people that need help."
In her efforts to help people, she also tries to connect people to the recovery programs, and assistance programs that Tulalip offers.
Shana Simpson has recently joined Valda to help collect, wash, and prepare clothing items for donation. They work with the Community Donation Program at the Tulalip Elementary School.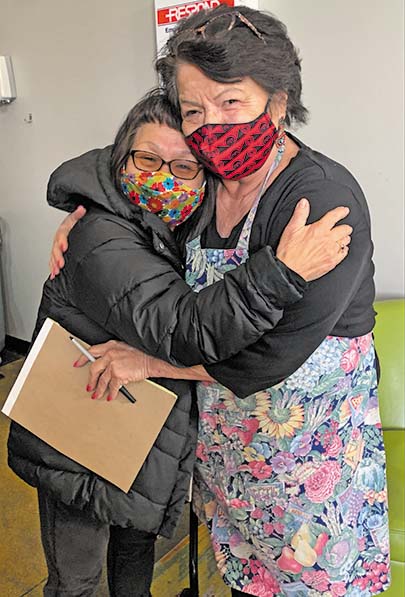 So far, the event has already been so successful in filling the bins at the drop-off sites. However, Valda and Shana will continue to accept donations throughout the year. If you would like to donate, or you are someone who is struggling, please contact Valda at: 4258704214, or Shana at: 3609131199.