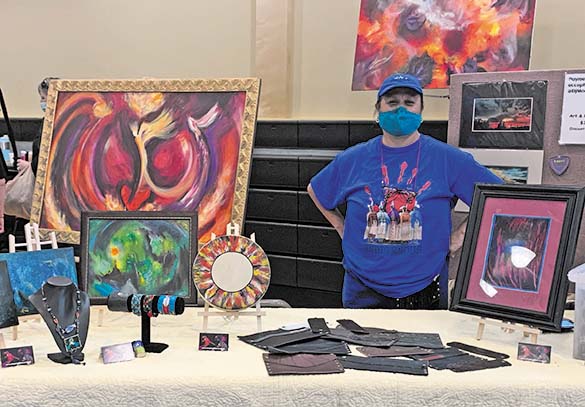 By Shaelyn Hood, Tulalip News
Following last year's Covid-19 cancellation of the Native Bazaar, many people were eager to see what this year's Bazaar had to show. Many artists used the event as a time to hone in on their craft and create beautiful pieces for the sale. With over 49 vendors signed up, volunteer organizer, Tammy Taylor, knew this year was going to bring a lot of surprises.
The Bazaar started on Friday November 12 and continued through Sunday November 14. Vendors had a variety of items from, cedar hats/headbands, quilts, acrylic paintings, beaded jewelry, Christmas ornaments, knitted hats, smoked salmon, handmade drums and rattles, and much more. The event drew in such a large crowd that some vendors had sold out by Friday and Saturday. In their attempts to continue selling, vendors went as far as making new pieces overnight to bring the next day.
Monie Ordonia, a painter and vendor at the event, talked about her experience, "Everyone must have really missed this, we've had a lot of foot traffic. It makes me happy to get people excited about art; when they get into the wondering 'awe' state, where they want to take it home with them. I take that feeling with me."
As we all know, COVID-19 caused a lot of disruptions for gatherings and the Native Bazaar became one of the first major events where the community could come together again. And for many, that was the most important thing.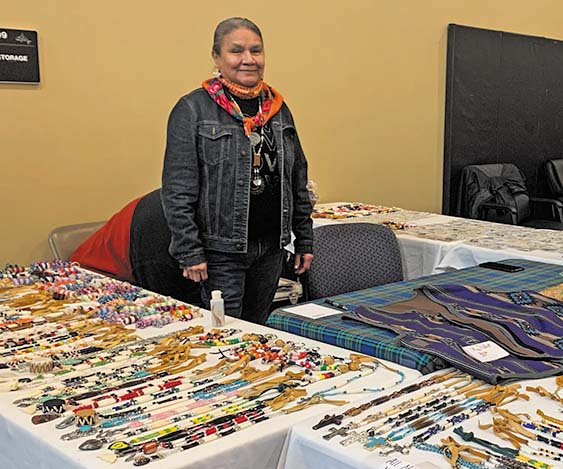 "I usually travel with my family to different elders' luncheons, it's nice to be able to come back here and be with the community," said vendor, Tammy Yelm
For another vendor, Lisa James-Rodriguez, this was her first year at the Native Bazaar, "I've been crafting for six years; art has really become my therapy. During quarantine, it helped keep my sanity, I got to explore new crafts and styles, and the art just speaks to me. Art is a feeling."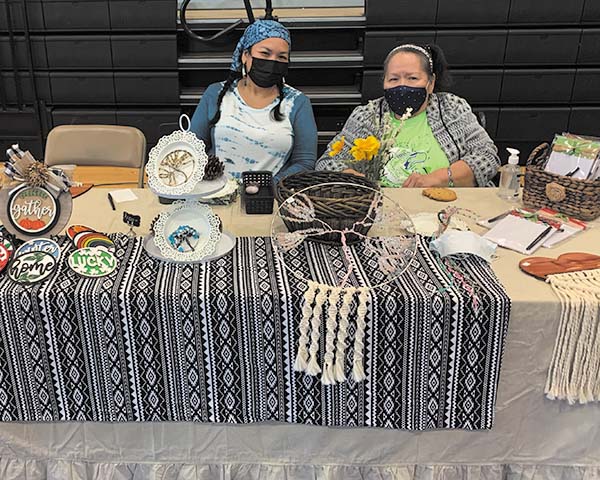 Art can be such a fun and emotional process for a lot of artists, and in many ways, they are exposing themselves. The Tulalip community really came together and showed their support for the event and for these artists. Tammy Taylor was extremely happy, "This was one of the most successful Native Bazaars yet! We were all surprised at the turnout. Thank you to the Tulalip Community for coming out and supporting your local Tulalip artists."
 She also gave a shout out to the maintenance team, "Barry Davis, Don and their group, they helped set up everything in two hours. Every year they are so gracious and help with cleaning up and supporting our events. They help everything run so smoothly."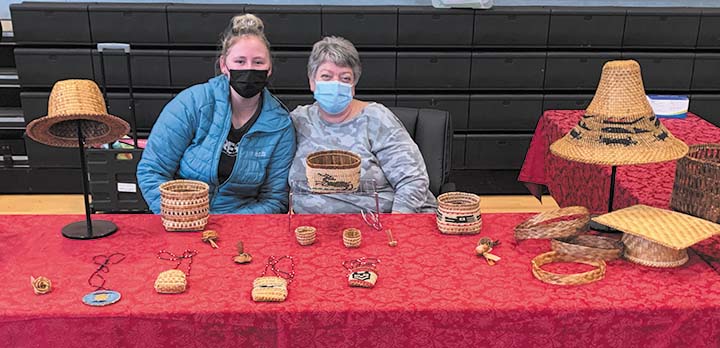 The Native Bazaar will be taking place one last time before the end of the year, December 3-5 from 9:00 a.m. – 4:00 p.m. at the Don Hatch Jr. Youth Center. The same vendors will be attending, but expect new things!
Unfortunately, at this time, the space is filled and cannot take anymore new vendors. If you would like to join the waitlist, or have any questions about the upcoming Bazaar, please contact Tammy Taylor at: 425-501-4141