Tulalip Bay Fire Department is bringing Christmas cheer to your neighborhood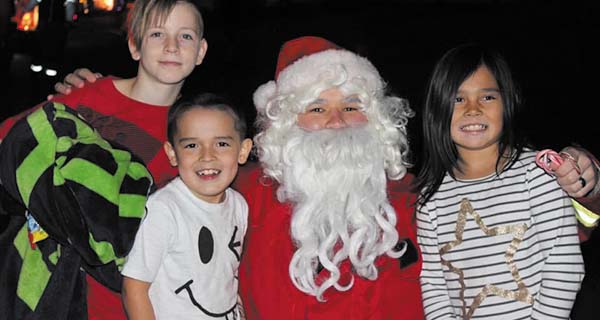 By Kalvin Valdillez, Tulalip News
"We've built a relationship with our community that is so strong and we want to continue to build that," said Tulalip Bay Firefighter, Derek Kuhn. "This is a great way, even with COVID, for us to get out there and see everybody and be able to give back toward the greater good."
The Tulalip Bay Fire Department will be visiting neighborhoods throughout the reservation this year on Friday December 17 and Saturday December 18. As always, there will be a jolly guest among the local fire squad who will be paying all the children of Tulalip a special visit before his big night on Christmas Eve. 
Every year, the fire department teams up with none other than Santa Clause during the holiday season, not only to bring smiles to all the families who reside at Tulalip, but to also collect food, goods, and funds for those in need this time of year.
"All of our donations go to the Tulalip Church of God," exclaimed Derek. "We'll be accepting non-perishable items. A lot of what we get is canned foods, but anything non-perishable. We also accept cash donations that we send to the red church as well."
In addition to organizing the yearly Santa Run event, the fire department will also be sponsoring a family through beda?chelh and Tulalip Family Services. Although this act of kindness might not have been highlighted as much as the Santa Run, it is something that is equally important to the department as they've consecutively participated in the local Sponsor-A-Child initiative over the years.
Through the Santa Run, the Tulalip Bay Fire Department has raised thousands of dollars and collected hundreds upon hundreds of pounds of food each year. During the weekend of this year's food drive, the crew plans on being out in the community during the hours of 5 p.m. and 9 p.m. each day and will visit multiple neighborhoods to help spread Christmas cheer.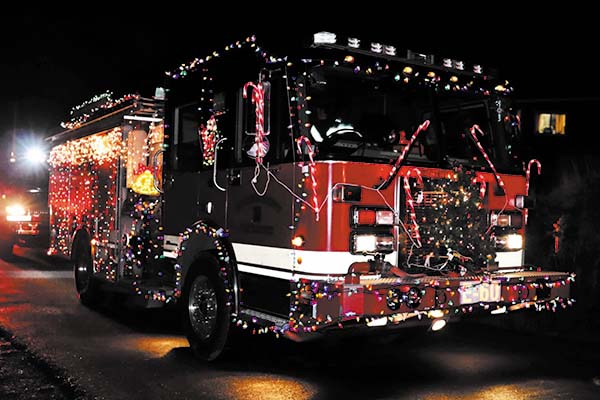 The schedule for this year's Santa Run event is as follows:
Friday, December 17
Madison Estates
Tulare
Spee-Bi-Dah
Tulalip Shores
83rd Place NW
Hermosa
Saturday, December 18
43rd Street NW
Potlatch
56th to 62nd
Y Site
Mission
Lower Projects
Walter Moses/28th Site
Ezra Hatch/Larry Price
Mission Highlands
Silver Village
As they visit each neighborhood, the fire department will be updating their whereabouts through a live Google Maps tracker so families can anticipate when they will arrive to their area of residence. Santa and company are requesting that families wear their masks and practice social distancing to prevent the spread of the virus.
The fire department is also asking that any food donations are bagged-up. And if you plan on graciously donating via check, that it is made out to the Tulalip Bay Firefighters Association.
Derek shared, "Personally, this will be my third Santa Run. I love getting out there just as much as everyone else here [at the department]. We love to be there for our community and get out to see all those people who we already know, and on top of that we get to meet new people every year. It's awesome that it brings joy not only to the children, but it is great seeing the parents out there excited as well."
For more information, be sure to follow the Tulalip Bay Fire Department Facebook page.