A LONG-TIME FAVORITE FOR CASUAL FARE, "THE CARVERY" WILL BE OPEN EACH WEEK FRIDAY THROUGH SUNDAY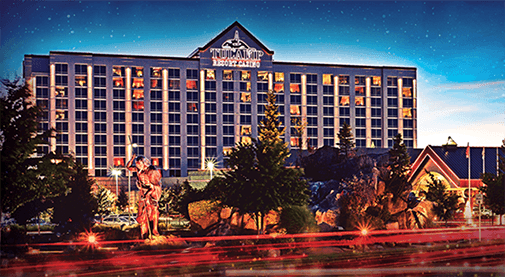 TULALIP, Wash. (December 9, 2021) – A favorite option for casual dining at Tulalip Resort Casino, Canoes Carvery is set to reopen Friday, December 10, providing a quick bite, beverages and a respite from gaming fun and entertainment offerings. Canoes Carvery offers freshly made sandwiches, burgers, soups, salads, wraps, pastries and more and will be open each Friday through Sunday from 6 to 11 p.m.
Menu favorites include the Jackpot Burger, turkey bacon wrap, French dip and nacho grande. Canoes Carvery is located on the southwest end of the casino floor next to Canoes Cabaret, Snohomish County's premier live entertainment venue.
When all you want is everything, Canoes Carvery is among several culinary choices at Tulalip Resort Casino where guests experience award-winning cuisine, Asian-inspired dishes and high-quality casual fare, all under one roof.
For more information about Tulalip Resort Casino visit www.tulalipcasino.com.