July 9, 1945 – December 11, 2021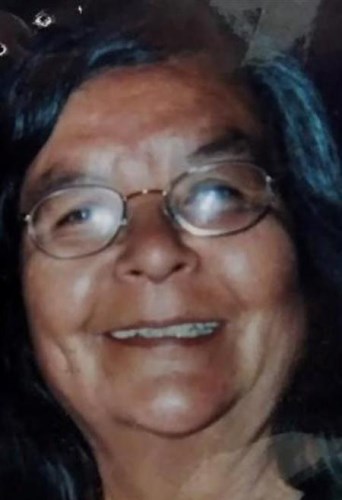 Marjorie Nora Baker was born on July 9th, 1945 to Jack & Isabelle Myers. She enter into rest on December 11th, 2021. Marge was a member of the Tulalip Tribes. She lived her whole life on the Tulalip Indian Reservation. She loved going to Value Village, Goodwill, hitting up the yard sales, and playing bingo and slots. She liked cooking, trying new recipes, and teaching her kids and grandkids how to cook. She will be remembered for her goofy contagious laugh and the many teaching that she had passed on to her kids and grandkids. She will also be remembered for taking care of her grandchildren and many other family members.
She is proceeded in death by her parents Isabelle and Jack Myers, her daughter Patricia Baker, her brothers Robert Myers Sr. & Fred Myers Sr., Sister in-law Marlene Myers and her nephew Loren Martin. She is survived by her daughter Christy Baker, her sisters Kathy Craft (Mike) and Jeanne McClean, nephews Fred Myers and Beau Craft, grandchildren Leslie Anderson, Jay Anderson, Tisha McClean (Bill), Kali Johnson, and Troyleen Johnson, great grand children Kyrell Anderson, Tiffany Anderson, J.J Anderson, James F. Anderson, Tieriana McClean, Audrielle McClean, William McClean IV, Sariah McClean, and Brinleigh McClean. She also leaves behind numerous family members and bingo friends.
"BINGO" Visitation will be held Thursday December 16th, 2021 at the Tulalip Gathering Hall with the burial following at Mission Beach Cemetery.