July 31, 1959 – February 9, 2022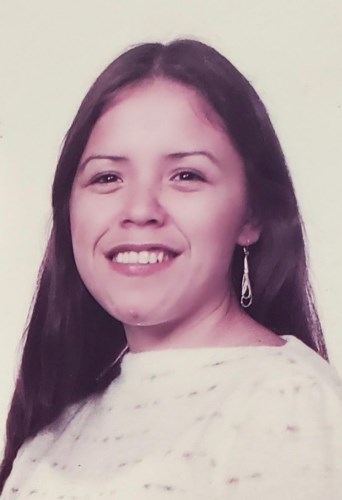 Bonnie Lou Jones-Onefeather, (62) who was known to everyone as "Bon Bon" passed on February 9th 2022. She was born to William Lawrence Jones Sr. and Etta Frances Jones in Everett, Washington on July 31, 1959.

Her spirit was strong, her light burned bright, her beautiful contagious smile radiated through to everyone that she knew.
She enjoyed fishing and cooking on the beach with her dad and extended family, going to bingo, doing arts and crafts, spending time with her kids and grandkids as well as stopping to enjoy the flowers. Always had goodness in her heart, her joyous energy was seen by all. She got her GED from Everett Community College in 1979. Afterwards she worked for the bingo-hall. Then she enjoyed being a stay at home mom. Despite all odds of mom being in a wheelchair and all of her kids telling her no, she was determined to prove all of them wrong.
She is survived by the love of her life Dan Follestad, her children Jamie (Jesse) Guzman, Jimmy Jones, Samora (Chris) Joseph, Lenetta (John) Rivera, and Bonnie "Punkin" Follestad , siblings brother Kirk (Bonnie) Jones, sisters Diann Akana, Rita (Dana) Matta, Virginia Nancy McClellan, Valerie Matta and Georgia Jones, grandchildren Jesslynn, Brielle, Jesse II, Marcello, Chelsea, Eternity, Natalie, James, Jimya, Daylen, Summer, Jimmy, Violet, Alexis, Matilda, Makena, Amelia, Christopher, Stella, Rozlynn, Rockell, Raylynn, John Boy, Krysta and Myliana, great-grandchildren Christian II and Carter. Numerous nieces, nephews and cousins.

Preceded in death by her Grandparents Ma and Pa Jones, parents Etta Frances Jones and William Lawrence Jones Sr, siblings Juanita Jones-Morales, Dale "Buck" Jones, Peggy Sue Shopbell, William "Bj" Lawrence Jones and baby Keith Jones.