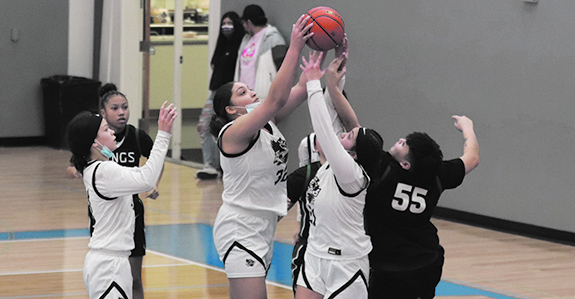 By Micheal Rios, Tulalip News
The weekend of February 19 was filled with Washington State high school basketballers reveling in the elation of sweet victory or the bitter sting of defeat. For many local programs it was their last opportunity to punch a ticket to the Regional round and earn a potential trip to the highly coveted State playoffs. Two such teams featured Tulalip tribal members and well-known bucket getters.
Both inspirational female ballers. Both high school seniors. Both playing for programs outside Marysville School District. Both hoping to end their high school hoops career with a State run.
Jacynta Myles anchors the Lummi Nation Blackhawks as their starting center, while Tamiah Joseph comes off the bench to ignite the Archbishop Murphy Wildcats' second unit. They each played on Saturday, February 19, in raucous gymnasiums located in Mt. Vernon.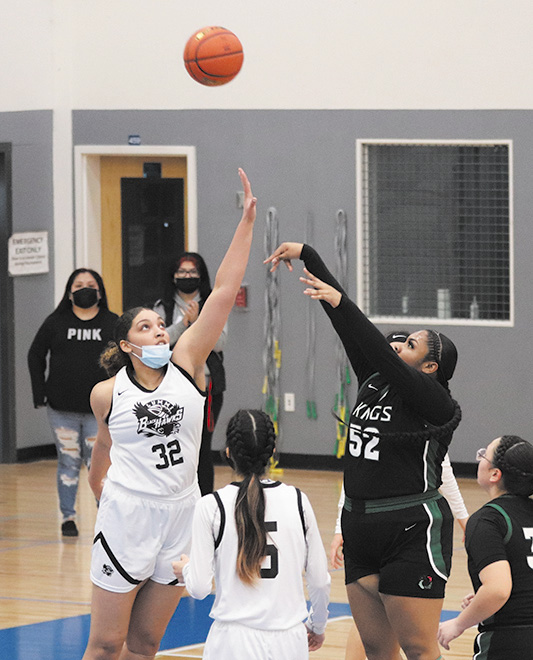 First up with a noon tipoff was Lummi Nation vs. Muckleshoot in battle of two tribal schools featuring an ensemble of all-Native talent. Before the game, Muckleshoot coach Dora Brings Yellow said, "We know that it's going to take a complete team effort to box out #32 [Jacynta]. We have no one close to matching her size or height, so it's up to the entire team to keep her from living in the paint. As two tribal schools, it's unfortunate we have to play each other in a knock-out game, but our people travel well. We fully expect to hear both teams' fans throughout the game."
The Rez ball battle was dominated by Lummi in the first three quarters. Going into the 4th quarter, Lummi led 30-17. Jacynta was making her presence felt in the post by gobbling up every rebound. She routinely fended off double and triple teams to seemingly grab every available loose ball.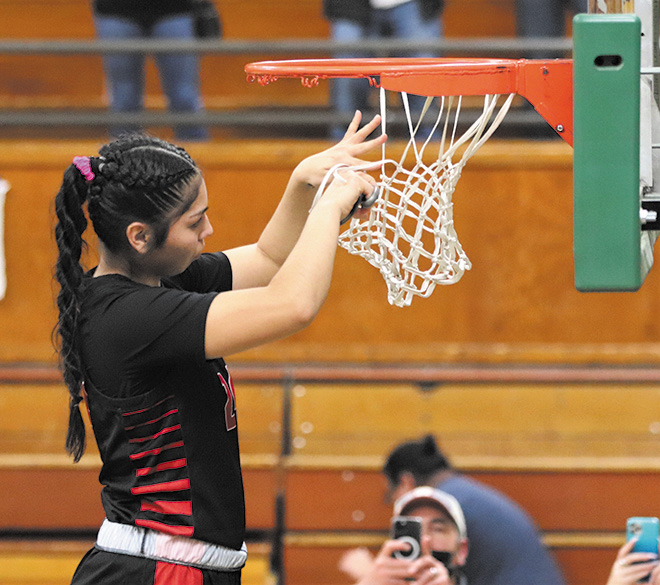 But as outclassed as Muckleshoot was to that point, they refused to concede the game. Instead, Muckleshoot benched their two starting bigs down the stretch and went with a five guard lineup. This change in strategy allowed for Muckleshoot to run an all-out uptempo offense on every possession, wherein they routinely got to the bucket before the towering Jacynta could shutdown the paint.
In an incredible turn of events, Lummi squandered their 13-point lead in the final quarter and were forced into overtime. Minus three starters who all fouled out in the 4th, Lummi and their rebounding monster Jacynta just didn't have enough firepower. Muckleshoot and their adoring fans roared as their 47-41 victory went final, while a contingent of Lummi and Tulalip faithful sat stunned in disbelief.
The 6-foot-3-inch Jacynta finished her last high school game with an incredible career-high 38 rebounds to go with 12 points, 3 steals, and 2 blocks.
"So many people have asked me this season why I'm playing for a rival and opted to leave Tulalip in order to play for Lummi. My response remained the same every time – I'm Tulalip wherever I go," shared Jacynta postgame. "I felt playing for Lummi was the best opportunity to reach State, while being able to proudly embrace my Tulalip culture, and in the end we came up just short. I wouldn't change my decision at all. I never compromised who I was and my Lummi teammates and coaches supported me the entire time.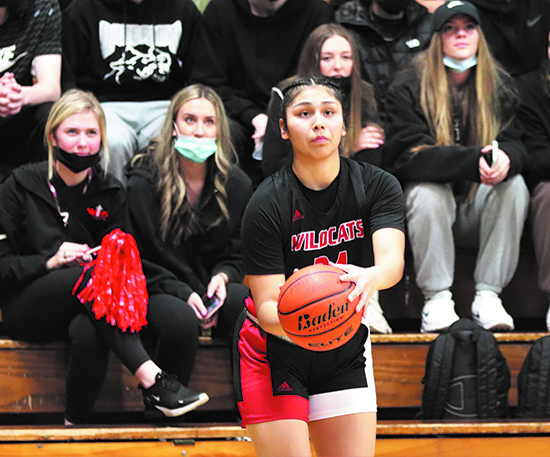 "Looking to the future, I'm being recruited by colleges to go play volleyball. Some of the college coaches in New York, Maine and Kansas have expressed interest in me playing basketball, too, if I want to go that route," she added. "What I've learned this year more than anything is trying new things, being willing to fail in order to learn how to succeed, is the best confidence builder. I know there's so much more I can improve upon, but I'm willing to accept the challenge to get better and train with those willing to teach me."
A mere six-hours after Lummi's stunning loss, Tamiah Joseph and her Archbishop Wildcats took to the hardwood for a matchup with the Burlington-Edison Tigers. On the line was the NW District 2A Championship and a high seed in the upcoming Regional tournament.
A 5-foot-9-inch power guard, Tamiah came off the bench to give her team a boost defensively whenever her coach instructed. She guarded the Tigers best perimeter players on multiples occasions and did an admirable job of slowing them down.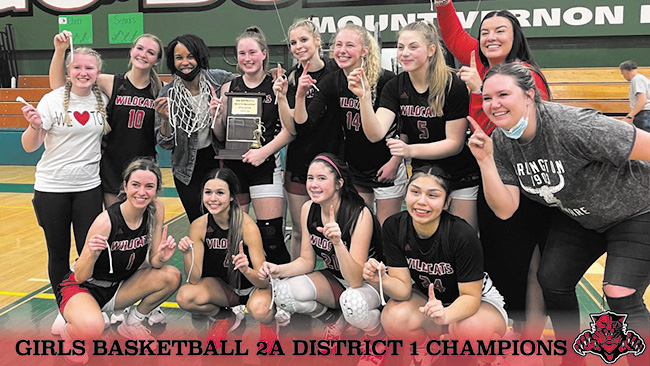 Tied at 13-13 midway through the 2nd quarter, the Wildcats held a slight 2-point advantage at halftime, when they led 17-15. In what would be a season deciding 2nd half, Tamiah provided invaluable energy during her team's 42-29 outpacing of Burlington down the stretch. While the Archbishop fans cheered from the stands, players and coaches reveled in a 59-44 victory. In traditional fashion, the Wildcat players took turns postgame, one by one climbing a ladder to cut a single strand of nylon from their winning basket. An occasion befitting the NW District 2A Girls Basketball Champions.
"Tamiah's role all season has been to come off the bench and knock down big shots for us. Clearly, our opponent game planned for her shooting tonight, but she still managed to make an impact on this game with her defense," said Archbishop head coach Ebany Herd after her team's Championship performance. "She does a really good job of grabbing offensive rebounds and staying patient on offense, usually being ready to shoot the 3-ball when she has the opportunity."
"I've been friends with Tamiah since our freshman year and I just love her to pieces," added Archbishop senior and starting point guard Jojo Chiangpradit. "She's such a good shooter. If she's open, she's gonna knock down her jumpers. We've always been able to count on her to hit a clutch 3 when it really matters."
Next up for Tamiah and her Wildcats is a Regional round matchup with W.F. West High School out of Wenatchee on Friday, February 25. Tipoff is set for 8:00pm at Tumwater High School. Regardless of the outcome, Archbishop with their District Championship is guaranteed a State appearance and at least one game in the Yakima Valley SunDome in early March.