and how he's turned his life around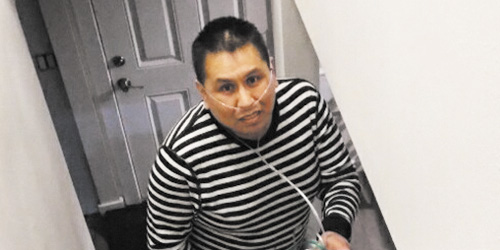 By Shaelyn Hood; photos courtesy of Stephen Morris. 
As government-ordered Covid-19 restrictions begin to lift, many people begin to look at what the last two years of living through a pandemic has been like. Though many people had different views and perspectives on issues surrounding the virus, one thing is for sure, the virus was complex. Every person shared a different experience and different symptoms, making it difficult for people to really understand it. Regardless, it doesn't take away from the real experiences that people went through who had lost their loved ones to the virus, and the people who had to stay in hospitals, fighting for their lives.
Unfortunately, since the start of the pandemic, over 1,300 tribal members contracted the Covid-19 virus. And of those, 10 of them lost their lives. Though active cases continue to go down, it still remains a concern for some people.
One tribal member who recently came out of hospitalization, came forward to share his story about having Covid-19 and the difficult battle he fought. And how getting the virus ended up being a blessing in disguise.
Stephen Morris is a 45 year-old tribal member, who spent most of his life working as a Project Manager for office buildings; supplying and building cubicles and panel systems. After the loss of his wife in 2012, Morris began to struggle with addiction and drugs and started to lose control of his health and well-being.
In early October 2021, Morris began experiencing symptoms of Covid-19, and as they began to progress further, he ended up admitting himself to Providence Hospital in Everett. What started as Covid-19 quickly turned into a bad case of Pneumonia, and his health took a turn for the worse.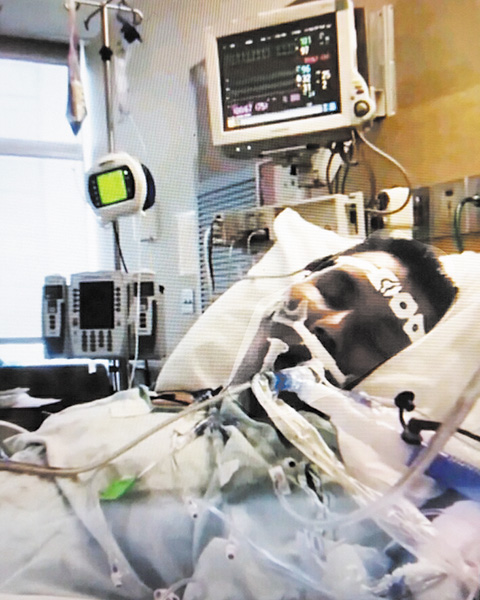 Eventually, Morris was intubated, and put into a medically induced coma. Because visitors were not allowed during this time, Morris spent most of his time in the hospital by himself. Often his mother, Rosemarie, would Facetime with the nurses. And even though her son couldn't hear her, she would talk with him in an attempt to let him know he wasn't alone.
Morris said "there's a lot that I don't remember. And even though I couldn't hear her, my mom is my hero. She was always there for me and didn't give up on me."
It wasn't until mid-December 2021, after several months on life support, staff began recommending to his family about pulling the plug. It was then that Morris speaks of having a spiritual awakening. While he was in a coma, one of his nieces passed away from an overdose. Not knowing this, he remembers dreaming and speaking with his late-niece, and her insisting it was time for him to wake up. It was then that he finally opened his eyes.
Morris remembers waking covered in wires and tubes, and the surprised faces of the medical staff around him. He felt delirious and exhausted.
Being on intubation is a double edged sword. It is one of the last attempts to save a human life, but can also be very detrimental to someone's health overall. Those three months took a major toll on Morris' body, and he now partakes in physical therapy, memory loss therapy, and speech therapy. He moved back in with his mother, and has become more aware of his diet and exercise routine.
One of the biggest transformations that came from this situation, is his newly found sobriety. He knew that gaining control of his sobriety would not only affect his recovery from Covid, but also his recovery in life. He now attends meetings every week, and works in a recovery group. His sobriety has created better relationships within his family, and is helping him build a new support system.
Morris claims to have more inspiration to live his life to the fullest, and to give back more than he ever has before, "I have a second chance at life, and I don't want to lose sight of it. I'm relearning to do things I used to take advantage of, like walking and talking. I never miss my meetings, and with the help of the tribe, I'm going to go to a school in Everett so that I can be a nurse and I can help other people."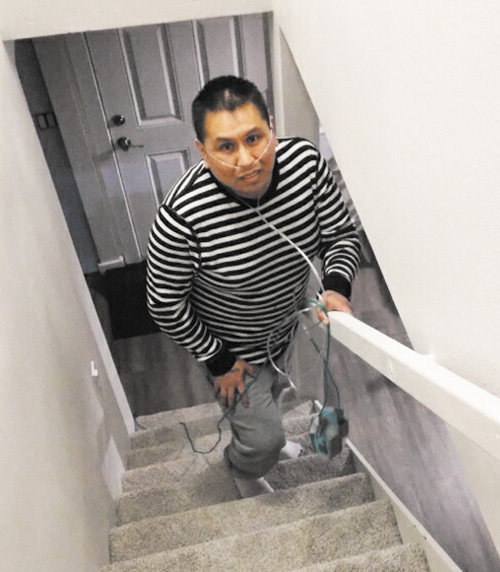 He went on to talk about how this journey has been a major wakeup call and a blessing for him. He plans on giving back by sharing his story more, and speaking about the dangers of addiction and Covid-19.
If you or someone you know that has concerns or questions revolving Covid-19, or are interested in getting the vaccine, please contact Community Health at (360) 716- 5664. If you are struggling with addiction, please contact Behavioral Health at 360-716-4400.