Part 1: Practice begins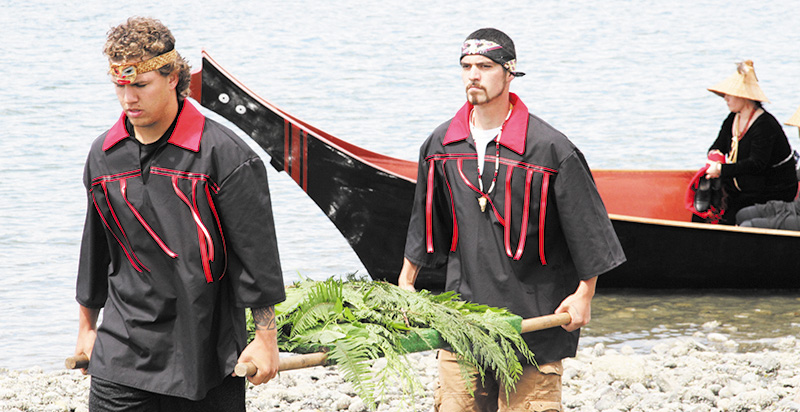 By Kalvin Valdillez, Tulalip News
"After the treaty signing and after the boarding school era, much of our teachings were taken away," Then Tulalip Vice-Chairman Glen Gobin explained to a packed longhouse last summer. "We were not able to speak our languages. We were not able to live with our families. Much of what we had as a culture was disappearing quickly. Some of the elders remembered certain aspects and would share those memories of how things used to be. The elders in 1976, Harriette Shelton Dover in particular, said we need to revive Salmon Ceremony, we need to bring it back. She gathered up different elders and they pieced together what each of them knew about the Salmon Ceremony from either things they personally witnessed or things they heard their grandparents talk about."
With less than two months away, the tribal community of Tulalip has begun preparations for a special and important event that takes place along the shore of the bay each summer. Known as the Salmon Ceremony, the tribe celebrates an integral piece of their Salishan culture in traditional fashion. Draped in shawls, cedar hats and headbands, and vests, tribal members gather at the local longhouse to honor the salmon for providing nourishment to the people since time immemorial.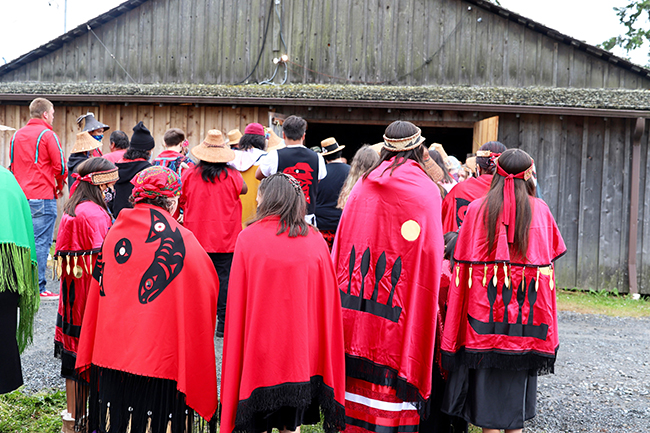 After it's revival in the late '70's, the Salmon Ceremony has become a strong tradition for Tulalip tribal members and surrounding tribes who signed the 1855 Treaty of Point Elliott. Not only does the ceremony pay respect to the salmon population, it also provides space to thank all the tribal fishermen, blessing them with a traditional song for a plentiful and safe season out on the water.
During the Salmon Ceremony, the tribe honors their guest, or the first catch of the season, with Tulalip songs, stories and dances that were passed down through the generations. The guest is escorted to the Tulalip Longhouse, via a cedar dugout canoe, where tribal members wait ashore with drums and rattles in-hand to welcome their guest of honor with songs performed in the traditional Lushootseed language.
The salmon is then taken into the longhouse for a blessing before it is prepared for a meal and enjoyed by those in attendance. The guest's remains are sent back to the water after the ceremony. As the legend goes, the salmon returns back to its underwater village to show its community how well the Tulalips honored the salmon people. And therefore, more salmon will travel to the nets and lines of tribal fisherman throughout the course of the season.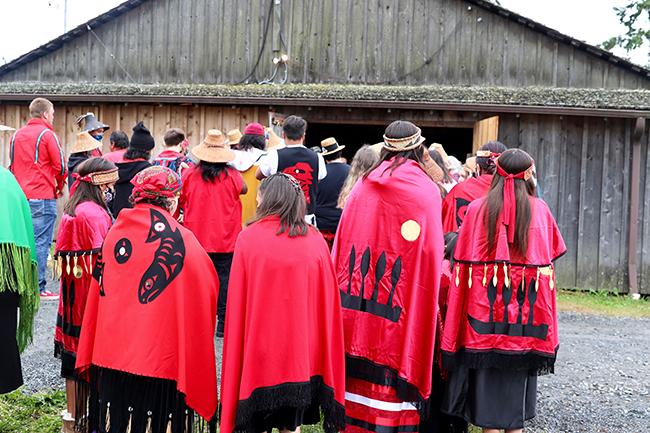 Every year, the Salmon Ceremony traditions are upheld and precisely executed by the tribal membership and it appears that every dance step is in perfect line with each drumbeat. Lessons are passed on from elders to the youth, thanks to practice sessions held weekly leading up to the Salmon Ceremony. This year, Salmon Ceremony practices will be held at 5:00 p.m. each Thursday at the Tulalip Gathering Hall, with the exception of the last practice, (June 9) which will be held at the longhouse.
The Salmon Ceremony celebration is scheduled for Saturday June 11th at 10:30 a.m., which means there are eight total practice sessions before the event takes place. As the Tulalip community prepares for this year's festivities, Tulalip News will feature a weekly mini-series focused on the traditions and hard work that goes into the Salmon Ceremony each year.
Glen expressed, "Harriette always said that so much was taken from us and what we do today may not be exactly the same as it was done two hundred years ago. But as long as we do it with good intentions and with a pure heart, our elders will receive it in that manner. So, we hang on to those bits and pieces that we have and we're thankful for them."