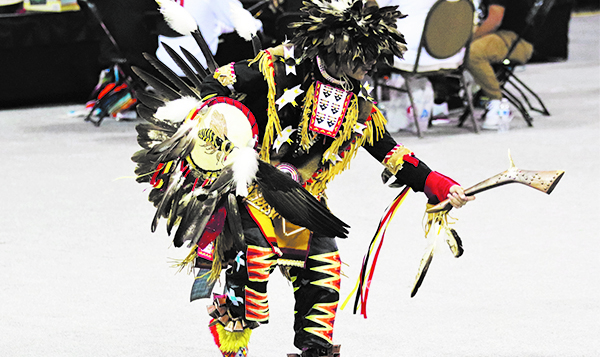 By Micheal Rios, Tulalip News
During the second weekend of April, bright and bold and absolutely beautiful Native culture filled the University of Washington's Hec Ed Pavilion. Known best as home court for the Washington Huskies basketball teams, the 10,000-seat venue was a welcomed sight for singers, dancers and drummers who journeyed near and far to celebrate the return of UW's spring powwow.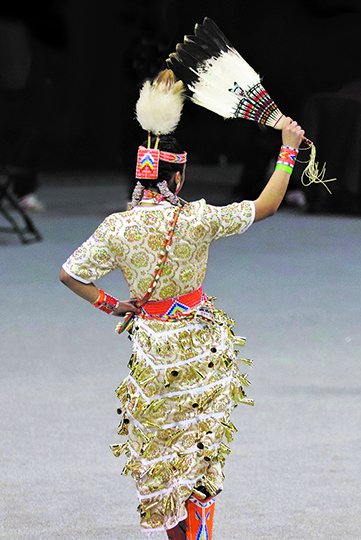 Notably absent for two consecutive years out of an abundance of Covid-related caution, the annual event returned for 2022 with an eye-catching array of Indigenous tradition on full display. Typically held shortly after the cherry blossoms bloom, the spring cultural celebration represents a season of renewal and rejuvenation.
"The circle has been closed the last two years because of the pandemic, so opening up these doors and blessing up the floor is must needed medicine for our people," said event MC, Tulalip's own powwow circuit aficionado Jobey Williams. "It's a great honor to bring these traditions, dances and songs back to the University of Washington, so the people could use this opportunity to get some must needed healing.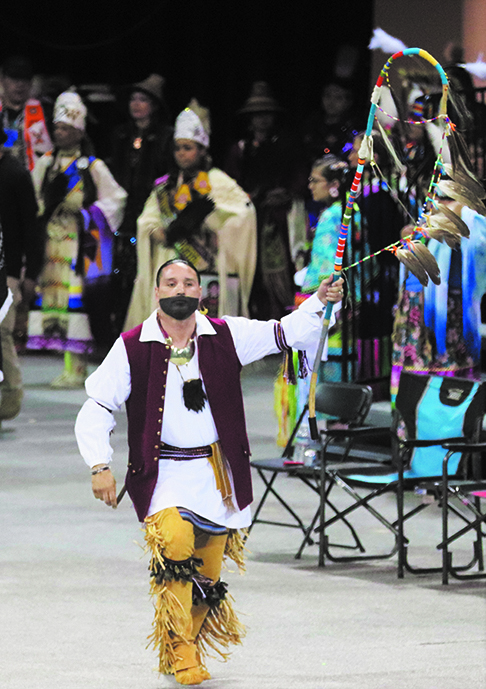 "Our powwow here brings enlightenment to the heart for those with an empty chair at home from a loved one lost. To see so many people fill the seats in this arena lets me know how much the powwow circle is needed right now. Everyone is welcome to join the circle and receive that traditional medicine to heal their spirit," he added.
According to UW history, the first powwow was held on the University of Washington campus and was coordinated by the American Indian Student Council in 1971. In 1989, from the AISC emerged First Nations @ UW which continues to organize and develop the biggest powwow in Washington State.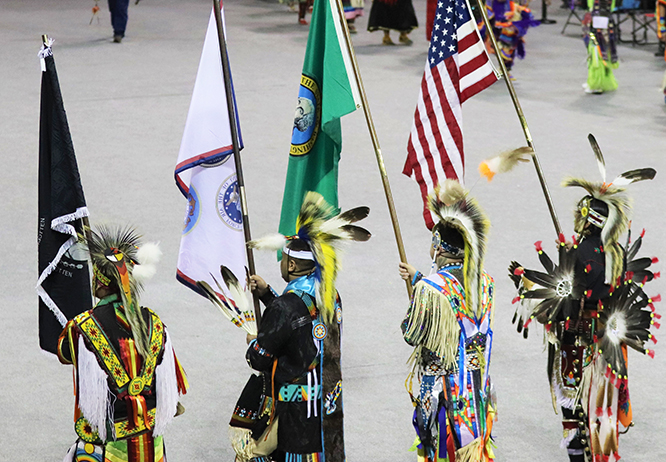 For a few years the powwow was held off campus, but in 1994 the First Nations organization worked hard to ensure the powwow was held on campus. This enabled First Nations to further its mission of promoting higher education and sharing Native American cultures within the University community. The support of the Office of Minority Affairs and Diversity has contributed to making this an annual event a university staple which attracts thousands of Native and non-Native individuals.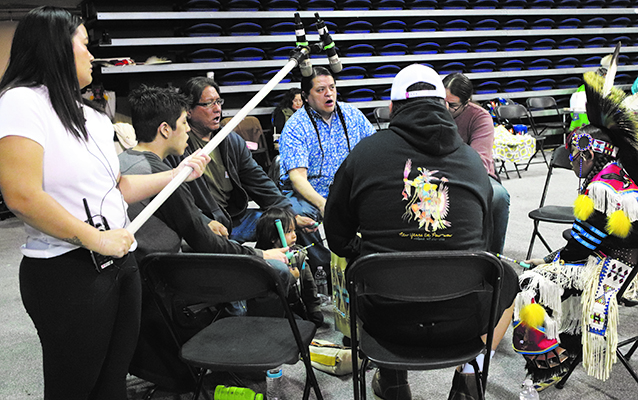 2022 marks the 51st rendition of the university's student organized powwow. Giving Tulalip an additional connection to the well-attended, public event was fourth-year undergad student Hailey Enick. She serves as the Coastal Chair for First Nations @ UW and fulfilled an essential role during the powwow by holding boom mics over alternating drum circles.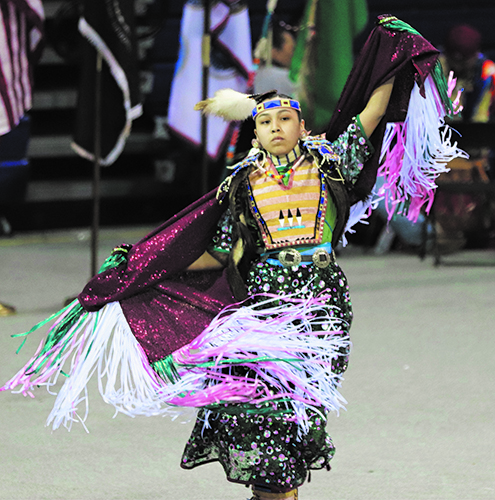 "I decided to get involved and incorporate my coastal traditions in our UW powwow, which led to us opening with local canoe families offering a healing ceremony," said the 22-year-old Tulalip tribal member intending to double major in American Indian Studies and Education. "It's been an amazing experience working with everyone behind the scenes and having this event playout exactly as we wanted. Being the smallest student population at the university, it means so much to have our Native American culture and communities embraced and incorporated within our school functions.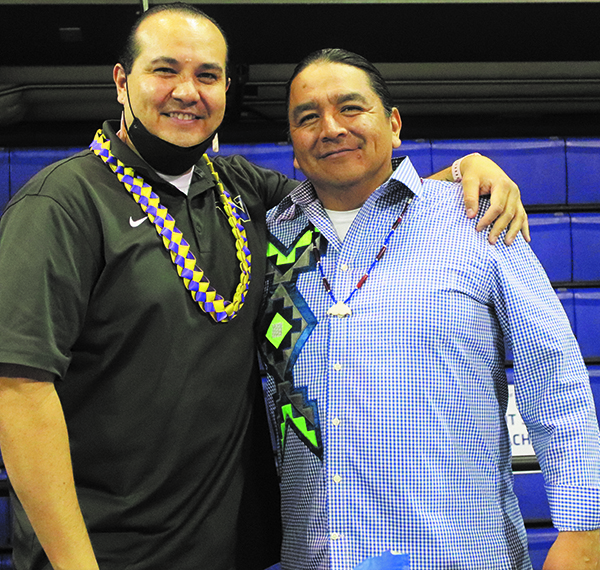 "Growing up in Tulalip, where we have a lot of Husky fans, I dreamed of attending UW. Now, that I'm actually here fulfilling that dream I can say it's a great institution offering amazingly diverse academics," Hailey added. "I can't recommend enough that our high schoolers consider UW as an achievable goal. I took a nontraditional route by attending Everett Community College for multiple years before successfully transferring to UW, which just proves there are multiple pathways to arrive at a desired destination."
Just as there are multiple types of powwow protocols, in this case noncompetitive, there were multiple styles of dance for audience members to be in absolute awe of. From graceful grass dancing and frenetic fancy dance, to eagle feather adorned traditional dance and the mesmerizing metallic sound of women's jingle dress, the Native performers turned tradition into shared connection. Accompanied by the continuous beat of the drum, it was much more than an audio/visual extravaganza. It was a welcoming back of the circle. It was medicine for the spirit.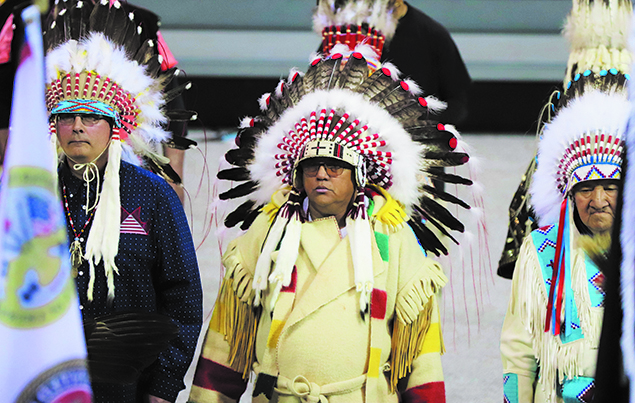 "Self care is just that, it's self care. What we've been missing is community care," shared former UW tribal liaison and current PhD student, Ross Braine (Crow Nation). "We had no idea that our powwow would be this well received given the time we're in. But as we've learned over the past two days, our students needed this, our elders needed this, and our local community needed this. The return of our spring powwow is about love for the people and all the good medicine that comes from being in community."