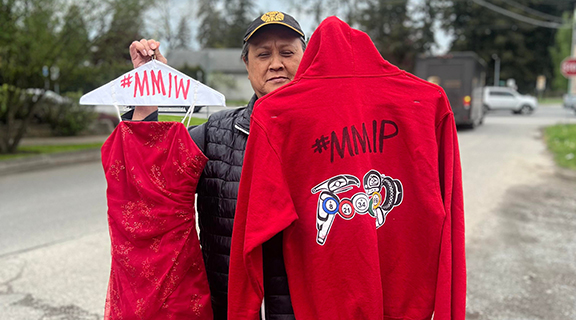 By Kalvin Valdillez; photos by Sarah Jean Hart and Monie Ordonia
Red dresses and shirts hauntingly waved in the wind on MMIWP Awareness Day throughout the reservation of Tulalip. Hanging up on road signs, fences, and even on the Tulalip reader board, the red garments were placed in highly visible areas for local traffic and pedestrians to see, bringing attention to the nationwide epidemic.
"I felt like it was work that had to be done," said organizer and Tulalip tribal member, Sarah Jean Hart. "I started last year and knew it was something I wanted to do every year. I feel like today, May 5th, is more than just the education piece and the prevention piece, but more so an opportunity to uplift our families and let them know that we're here for them and that we love them, and to honor the ones who have not come home."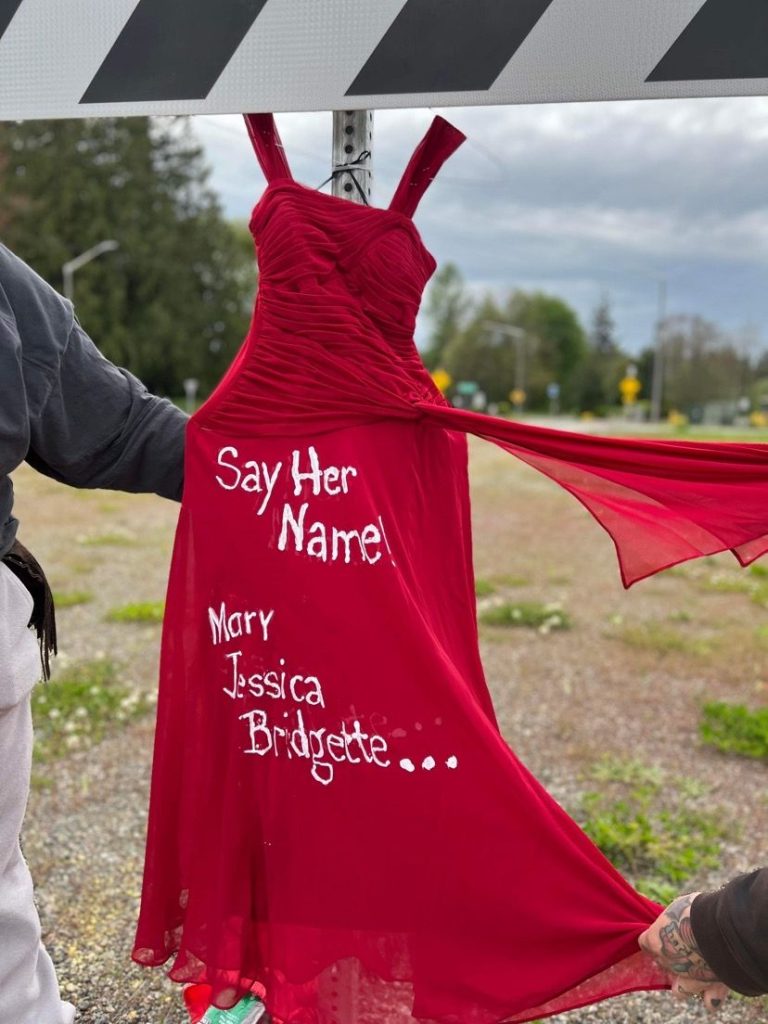 Inspired by a 2010 art exhibit, called the REDress project, red dresses have become a nationally known symbol for the Missing and Murdered Indigenous Women movement. The empty articles of clothing provide a powerful image. The dresses are often displayed in an upright position, giving off the illusion that they are in current use, but the people wearing them appear to be missing.
Since their first art exhibit, the REDress project helped raise awareness about the devastating epidemic over the past decade, while also providing a new and creative way for the Indigenous population to bring attention to the MMIWP movement in their respective tribal communities throughout Canada and the U.S.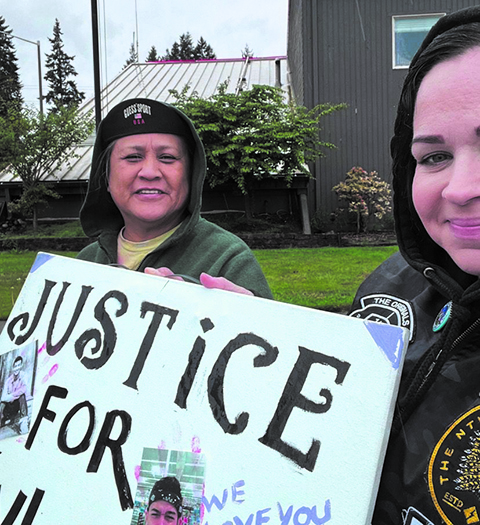 Sarah first brought the project to Tulalip in 2021, and after multiple people approached her and inquired about the dresses, she decided to make this an annual tradition in commemoration of MMIWP Awareness Day. With the help of fellow tribal member, Monie Ordonia, Sarah spent over six hours the day beforehand hanging the dresses and shirts along Marine Drive and in Tulalip neighborhoods.
The red dresses and shirts were accompanied with hand-painted signs that read messages such as: No More Stolen Sisters & Brothers, Rise Up and Protect Our Brothers and Sisters, Remember Them and Say Their Names. A few pieces of clothing also displayed messages – in white paint were the names of those individuals who fell victim to this MMIWP epidemic and called Tulalip home – including Kyle Van Jones, Jr. Lacy, Bridgette Simpson, Jessica Jones and May Ellen Davis.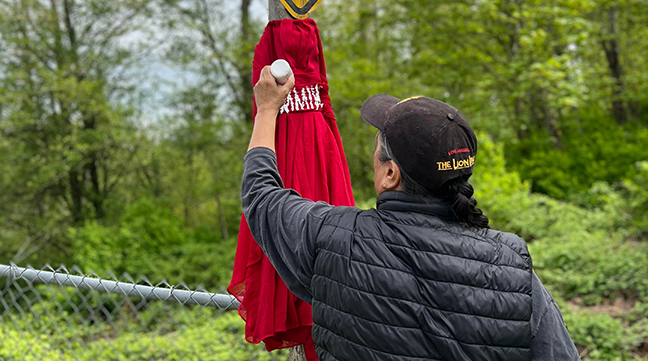 Sarah shared, "A few years ago, it started to really hit home – how many of our own women, not only our women but our brothers too, started going missing. There was no justice for my cousin and so I just knew that we needed to do something. For me to light a candle wherever I put a dress, that's me letting them know that this is your way home and we're here waiting for you and we love you."
In a Facebook post following MMIWP Awareness Day, Sarah also shared, "Our hearts are always in prayer for our MMIW & MMIP. Our loved ones taken too soon. We remember, honor and love you always."