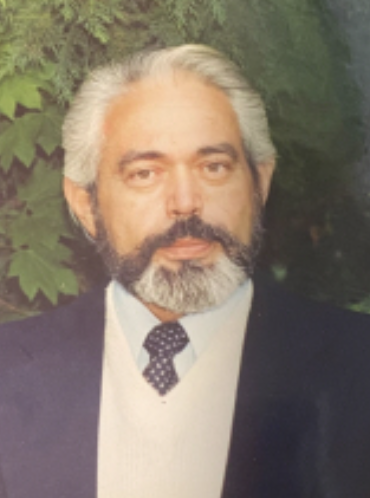 Merle Allen Hayes Jr., the son of Margorie Hayes and Merle Allen Hayes Sr. 
Born on January 3, 1948, in Tulalip, WA. He passed away on June 12, 2022, at the age of 80.
Merle Hayes was a Suquamish Tribal Elder, who spent his life living on the Suquamish land. He retired from the Suquamish Tribal fisheries department in 2017, where he had spent two decades as a Fisheries Policy Liaison for the department. Merle was a respected fisherman and spent many years on the water, both of his sons followed in his footsteps with his guidance to become fishermen themselves.
Merle shared his knowledge of both the water and land with all. His life passion and dedication were based on protecting the Tribe's treaty rights and respect for the salmon. Merle was recognized by the Northwest Indian Fisheries Commission for his outstanding work to uphold the Sovereignty treaty rights and natural resources by receiving the Billy Frank Jr Leadership Award in 2018.
The entire community, as well as many other tribal communities, will mourn Merle, as he was an "Uncle" to all.
He is survived by his children Bernadette "Bernie" Hayes Abuan, Elaina Rose Hayes, Holli Hayes, Mia Hayes Bennington, and Bonita Hayes Palafox (Jacob). His sister's Margaret Henry-Hayes, Rose Wade, Nina Holten, Susan Martin, and Teresa Jones. His Brother Ernie McBride (Kimberly). His grandchildren Merle Allen Hayes IV, Dominick Daniel Hayes, Wade Abuan Jr., Neil Abuan, Margaret Abuan, Alice Abuan, Sjeabon Simpson, Cortney Solomon, Cierra Solomon, Daniel McLean, Christina Hayes (Dennis), Shyanne Hayes, Dakota Hayes (Savannah), Vanessa Hayes, Ateesha Elliot (Isaac), Gabriella Hayes, Javarie Hayes Ford, Mykai Hayes, Aliyha Jade Palafox, Bianca Cali Palafox, Jacobo Cruz Palafox. As well as many loving great-grandchildren, family, and lifelong friends.
He is preceded by his parents, Merle Hayes Sr, Margorie Hayes, his brother Warren Hayes, and his sons Merle Allen Hayes III and Carnegie Hayes. His daughter Tamara "Tammy" Hayes, Granddaughters Sophia Solomon, and Victoria Russell. As well as many loved ones he held dearly to his heart.
Arrangements are entrusted to the Cook Family Funeral Home of Bainbridge Island.