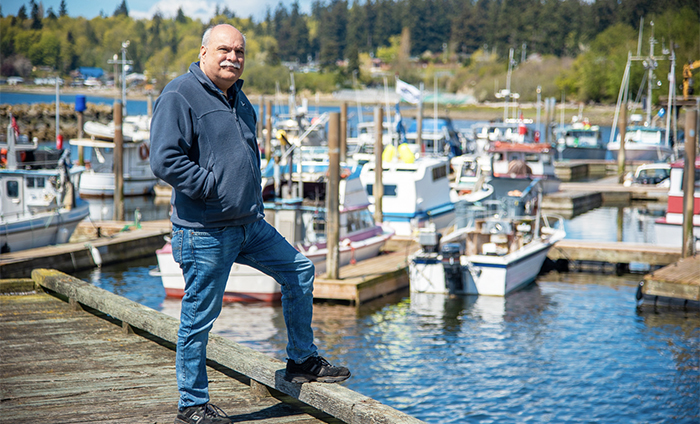 By Kalvin Valdillez; photos courtesy of Daryl Williams
Tulalip tribal member Daryl Williams is well-known throughout the region for his work in protecting the environment and defending Northwest tribal treaty rights. For decades, he has dedicated his life to preserving the natural world and has been an inspiration to eco-friendly environmentalists, leaving his stamp by helping reduce the Tribe's carbon footprint. In fact, he was the driving force behind the partnership between the Tulalip Tribes, Werkhoven Dairy and Qualco Energy, a bio-gas project that creates renewable energy from livestock waste, and therefore helps reduce the amount of pollutants that enter local stream systems.
As a member of the Tulalip Natural Resources team, Daryl has spent many years behind the scenes blocking proposed bills that would ultimately hurt the environment and violate tribal treaty rights. Through this work, he has made strong connections with Washington State legislators and government officials. And with that experience and those connections, it is no surprise that Daryl wishes to continue to be a strong voice for the Indigenous population on a governmental level, not only for Tulalip but for all the treaty tribes of Washington State.
Daryl recently announced his candidacy for the District-38 seat on the Washington State House of Representatives, a position that was long held by fellow Democratic Tulalip tribal member, John McCoy, before he became a state senator. An ideal candidate for the position, Daryl is looking to make an even bigger impact if elected to the house of representatives, furthering his efforts in protecting treaty rights and Mother Earth, as well as addressing many other tribal issues. Tulalip News recently sat down with Daryl to discuss his candidacy as his campaign run officially begins.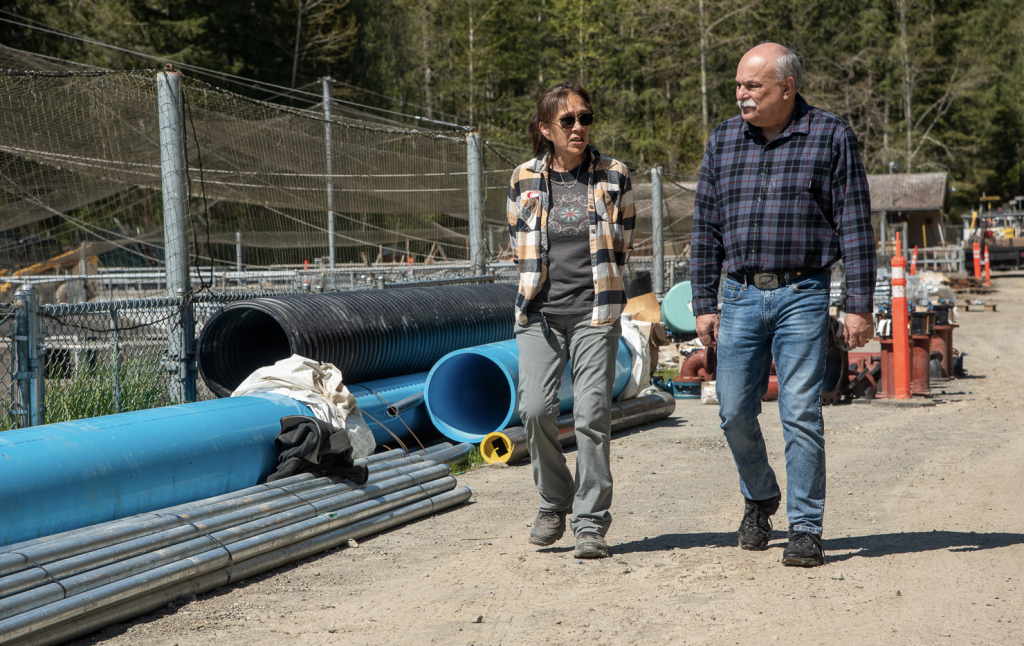 Tell us a little about your journey so far and your background.
Well, I got hired on by Tulalip shortly after I graduated high school. I've been working in our Natural Resource program ever since, doing legislative work for at least the last thirty-some years.
I received my degree through Columbia College through the U.S. Navy base in Everett. Several of our tribal members have received their degrees there. Fortunately, you don't have to be a member of the Navy to take courses on the base. They have the extensive courses offered to everybody. The more people we get enrolled, the broader amount of courses they can offer.
Can you explain what position you are running for?
I'm running for the legislative seat for the 38th district, which covers most of Everett, most of Marysville, and all of Tulalip, to get into the state house of representatives and try to work on issues from the inside. We have a lot of legislators that really want to do the right thing for the environment, but they don't know how. They don't understand the issues that well. The same with tribal issues, they don't really understand tribal issues that well, but most of them want to actually do things that support the tribes. We need more people on the inside who can help educate the rest of the legislators on environmentalist issues, health care, education, and things that can overlap with what the tribes are doing. We have to work with them on what works for the tribes and what doesn't, and try to come up with things that works for both the non-tribal and tribal communities.
What is the biggest issue you wish to address if you are elected into that seat?
We want a little more flexibility with tribes because we want to be able to do compact schools for the tribes. I think most of the tribes want to be able to set up their own schools and be able to receive some state funding to help do that.But we don't necessarily want to see state funding going to compact schools that primarily benefit rich kids. We have to work with legislators to develop proper language to where we can do both.
What are compact schools?
They are really just privately-run schools, created in order to give kids another option on how to get an education. But for the most part, they are primarily schools for rich kids. Most of the funding comes from rich families who pay tuition fees, they get some supplemental state funding, but a lot of it is just fees from the kid's parents. Both middle- and low-income families can't afford to send their kids to compact schools. So, what the tribes are looking into is creating a tribally funded school along with some state funding to help pay for it.
You mentioned that you have done a lot of legislative work over the years, if elected would you be doing some more of that same work, or would be proposing and writing other bills?
Probably a combination of the two. Proposing new bills to submit, but also commenting on other legislator's bills from the inside and try to make some changes to make them better for the tribes or to convince the legislators that they really are doing the wrong thing. But most likely, the worst bills typically come out of the Republican Party, and they're doing it just to show support for their members. And even if they don't expect the bill to pass, they're still going to submit them just to show their voters that they're trying to do something. So, we can't kill all the bad bills, but we can at least try to change them to where they're less damaging to the tribes.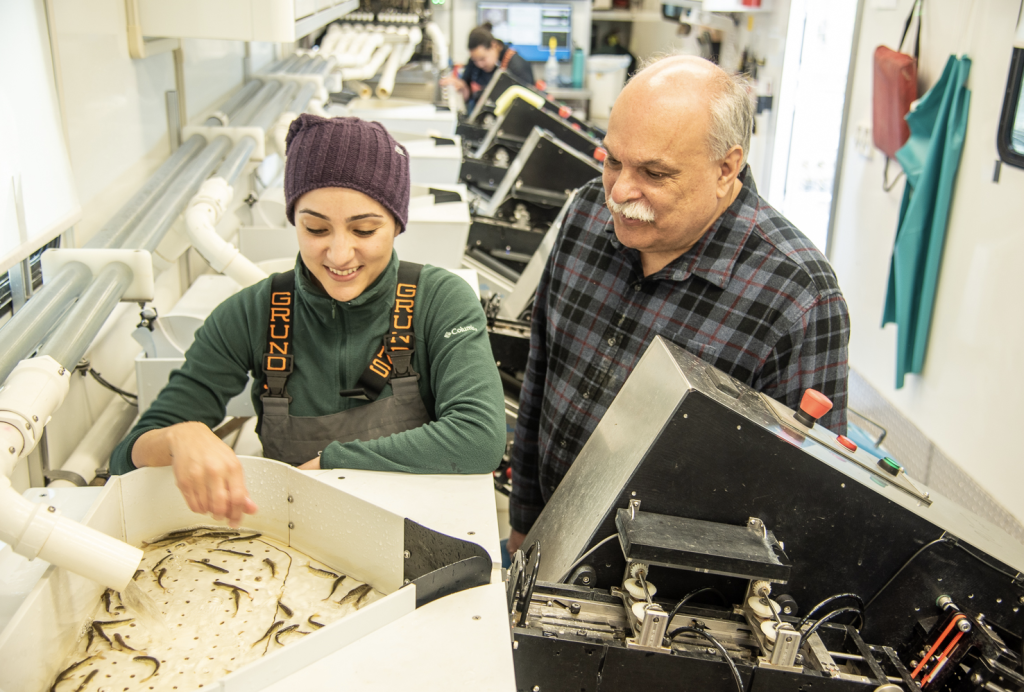 What are some of your proudest moments working for Natural Resources and doing that important legislative work?
Most the time, we were just trying to kill 'bad bills'. I didn't really get too involved on creating good ones. It's a long process. When the bill is submitted, it has to go through a committee in each house and has to be passed by each house, before going to the Governor for final approval. And we have asked the Governor to veto a few bills, which is what governors have done over the last few years for us. But most of the time we can get them killed in committee if they are something that could hurt the tribes.
What are some examples of bad bills?
Well, most of them that I fought against were bills for water rights. When they were ready to authorize cities, counties, corporations, and others to pull more water out of the river. Really, every river is already over-allocated for water, so anymore that comes out just hurts our fish runs even more. We've really worked hard to prevent further water appropriations.
You said you were fresh out of high school when you started working for the Tribe, how has working with the Natural Resources department over the years prepared you for this run?
My first like four years, were working with our hatchery program. I've worked with every governor since John Spellman. And I know a lot of the legislators in Olympia because we've worked with them for a few years. I've got the experience dealing with legislative issues, things I've learned on the job working with other folks. Dave Somers and Kimberly Orton are the two who I've learned the legislative issues from most. Of course, Dave's our county executive now and Kimberly retired from us a few years ago.
A lot of it's just spending the time doing it and learning on the job. It takes a lot of time and effort to read through the proposed bills, understand how the process works, talk to key legislators before the bill is discussed in committee, and then actually testify in front of the committees. If the bill makes it out of the committee, it's talking to a lot of legislators to try to prevent it from passing out of the house.
And of course, you have done some very important work with Qualco Energy. Can you talk to us about that project?
The one project that I've worked on that everybody likes, bio-gas project, where we work with Werkhoven Dairy. We receive all of their cow manure and run it through an anaerobic digester and capture the methane gas within the digester. That's just the normal product of decomposition. Anaerobic digester speeds up the decomposition rate of the cow manure, so we capture the methane and use it for producing electricity. And the digestate that comes out the back end of it, the farmer uses it to irrigate his fields because it's basically a high-nutrient water. They use the nutrients to fertilize their field as well.
When you apply raw cow manure on farm fields, it takes a year to a year-and-a-half for the nutrients to mineralize into a form that the crops can use. And during that year, year-and-a-half, a lot of those nutrients wash away during the floods. By running it through the digesters, it comes out in the form that crops can use right away. So, we store the liquid effluent in our lagoons and apply it as needed. And none of that nutrient is getting washed into our river systems. That's the main reason Tulalip got into it, developing renewable energy with just a byproduct.
You have dedicated years to protecting our environment and tribal treaty rights, how will that experience help you if elected to this position?
I've worked on environmental issues, and fish and wildlife habitat issues for over forty years. I actually started the Tribes' air quality program back in the 90's.
We had a person burning all sorts of debris, which would have been illegal anywhere else. He found out there was a loophole because the Tribe didn't have any air quality regulations on the books.
He wasn't breaking any laws, because the state laws on air pollution are not enforceable within reservation boundaries under the Clean Air Act. The federal regulations for clean air are pretty minimal. And we couldn't show that he was violating any federal rules, so we had to create our own set of air quality rules. We were able to put a stop to it because he was burning plastics, fiberglass, rubber, all sorts of things that you really don't want to be breathing.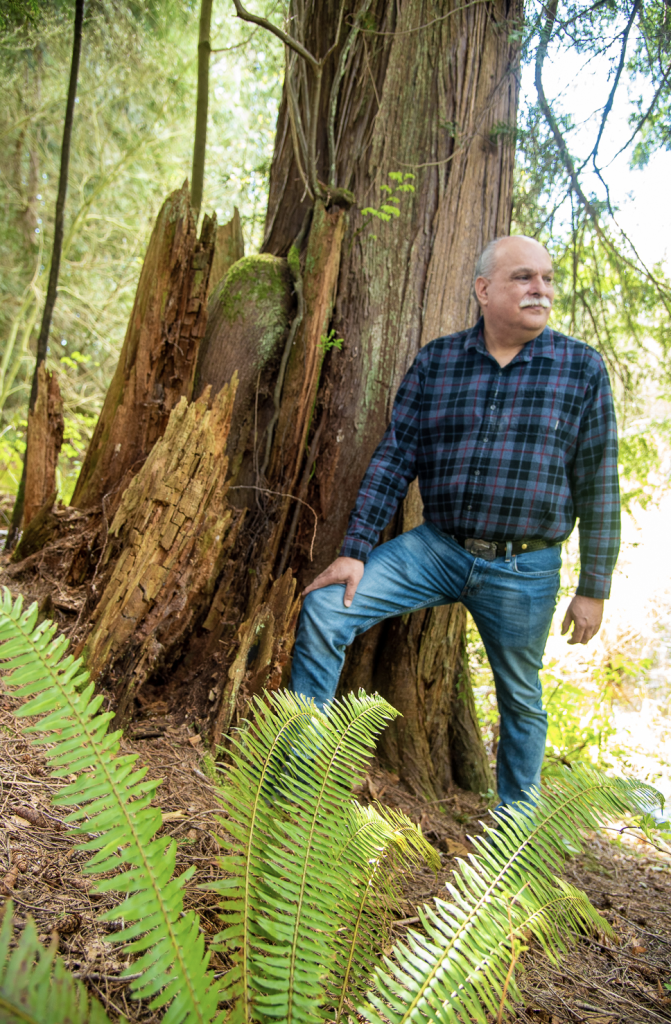 Are there any specific areas within environmental preservation that you haven't had the chance to focus on, that if elected to this position, will allow you to work on?
Over the last four decades I've worked on about everything, so I don't think there is anything I haven't put much time into. I would probably put more time into protecting wildlife habitat. We must rebuild our deer and elk herds for our hunters. I work with our wildlife staff periodically to provide some assistance for them, but that is an area I believe we need to put a little more time into.
In addition to those two values, environmental protection and defending treaty rights, what are some other issues that you are passionate about?
Being a tribal member and working for the Tribe my whole adult life, I want to help the tribes out any way I can. I know mental health and drug addiction are big issues. And it's not just on the reservation, it's everywhere. That's something I want to get more involved in. That's something my dad (Adam Williams) worked on back in the late 60's through the 70's. He started Tulalip's drug and alcohol program. That's a problem that has been getting worse over time. We need to do a better job of education and outreach before people start using the drugs and come up with a better way of treating people once they do start using.
Do you have any suggestions or tips for people to start being more environmentally friendly? Something that they can start working on right away?
People need to stop throwing trash out their windows. I can't believe how fast that builds up along our roadways. I don't know how many polluters are our tribal members, I hope it's not much. A lot of our tribal members are good at recycling things, because of the way they're brought up – our traditional background. Most of our members have learned enough about their culture that they respect our environment and want to protect it, and really aren't doing the things that the rest of the country does. Unfortunately, other cultures don't have our background, our respect. I think we're trying to teach the rest of the world.
Exactly. And if you get into that position, our voice will be amplified, and you can help speak to those issues on a higher level.
Yes! We really need to treat our environment better. One of the biggest problems is the amount of toxic drugs that end up in our stream system, both prescription drugs or illegal drugs. Your body only absorbs a small portion of what you take-in, and the rest ends up in the sewage system. Since our sewage systems aren't designed to remove drugs, they end up washing out into our streams and rivers. We can detect levels of certain drugs in the juvenile fish coming out of the rivers; we can detect cocaine levels in our juvenile Chinook – and pretty much every prescription drug can be found in those fish now.
Now the latest issue has been tire residue. Little rubber pellets wear-off our tires and end up at the storm drain, killing off our juveniles. Coho are actually the most susceptible. We just found out about it during the last year, and it's really showing up in urban streams. The heavier the traffic is, the higher the concentrations of the tire residue that's hitting the streams. So, we're looking at different ways of treating the stormwater to help prevent that residue from affecting our fish. Fortunately, we're finding some fairly simple ways of doing it, but having to do to every storm drain is going to cost a lot. We're working on testing out some different techniques in the Nisqually watershed that seem to be working.
The Washington House of Representative District-38 seat represents the Tulalip/Marysville/Everett area, and you are the only tribal member running for that position. Are there other tribal members running for a seat in the other districts throughout the state?
Debra Lekanoff, who's an Alaskan Native, is holding a seat and currently is the only tribal member in the house. Previously, we had John McCoy, of course, in the Senate and before that he was also in the House. And we had a senator, Claudia Kauffman, who is from the Nez Perce tribe, and has worked for Muckleshoot for many years, she's running for the Senate again.
Why is it important to have tribal representation in that position?
When John McCoy was there, he was able to really teach legislators about Northwest treaty tribes. When they were drafting bills, they would talk to him and ask him questions about how the bill would affect tribes. He was able to explain to them the tribal view on a lot of those and he was able to do that before the bills became public for others to look at. You get a lot of opportunities to educate other legislators on the issues that concern tribes, and that really makes it easier to get good bills passed.
Are there any important upcoming dates that Tribal membership and our readers should know about?
The ballots should be getting mailed, I believe on July 14th, and then Election Day for the primary is August 2nd. We're scheduling a kick-off event for the campaign at the Tulalip Resort Casino on June 30th from 5:00 p.m. – 7:00 p.m.
Where can people learn more about your campaign?
They can visit the campaign website, www.ElectDarylWilliams.com. And we also have a Facebook page. We have cards that we will be handing out when we start going door-to-door. 
Is there anything that we didn't touch-on that you would like to mention?
A lot of tribal members know that I've worked for the tribe forever, but it's important that we have a strong tribal voice in Olympia. With Debra being the only tribal legislator, we really need to have two or three tribal members down there, and hopefully this year we will!