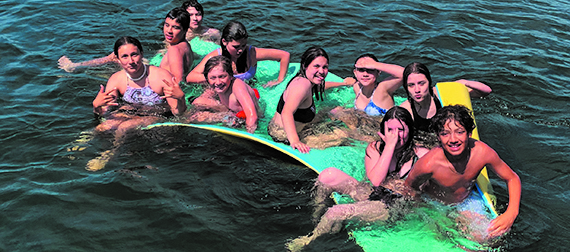 By Shaelyn Smead, Tulalip News
As school breaks out for summer, the Tulalip Education Division has already set out daily summer camp options for Tulalip youth. Some of the activities include lake and beach days, sports tournaments, paintballing, bowling, and traveling to places like Seattle Pike Place, Point Defiance Zoo, Deception Pass, Family Fun Center, trampoline parks and many others.
Some of the kids attending have been going to the Youth Center for years, and are apart of the 'regular' crowd. One of the camp's attendees, Derek Rabang said "I just like hanging with my friends everyday." And even though the Tulalip Education Division is used to some of the same faces, they love seeing new ones as well.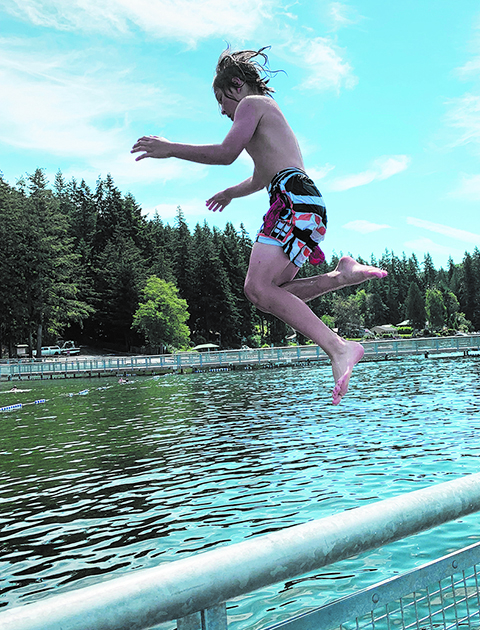 Currently 81 kids have been signed up for the summer camps, some attending everyday, and others switching out between events.
With activities set up every Monday through Friday until August, another set of summer camp activities will be released following through until the start of the school year. Needless to say, these summer camps provide an opportunity for Tulalip youth to have a fun, safe, and fulfilled summer.
Youth and Family Enrichment Supervisor, Sarah Murphy said, "the most exciting thing about summer camp is the energy that the kids give us. These camps set up summers for some of the most fun they will ever have. Some people don't have the means or the funds or the transportation to go places with their families, so us giving them that opportunity brings me joy. It just warms my heart."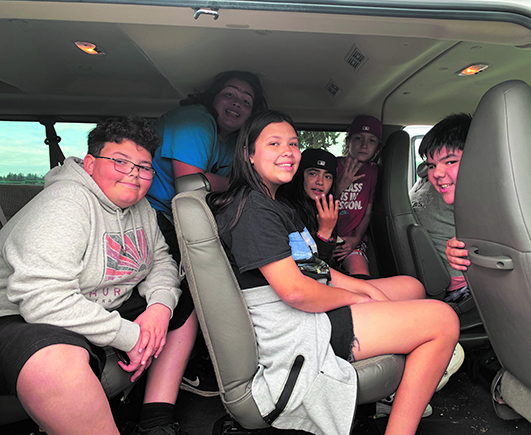 The summer camps are available for any youth coming into 6th grade on through 12th grade. Because of limited space in the vehicles, and limited staffing, only the first 50 kids that sign up will be able to attend off-site trips. Every child also must have permission slips filled out for them and returned to the Youth Center's front desk.
Sarah said "[Tulalip youth] being here is creating a sense of safety and giving them something to do that's productive, and in a positive manner. Come sign your kids up."
If you would like to sign your child up for the summer camps or have any questions, please email youthactivities@tulaliptribes-nsn.gov or you can call 360-716-4909.