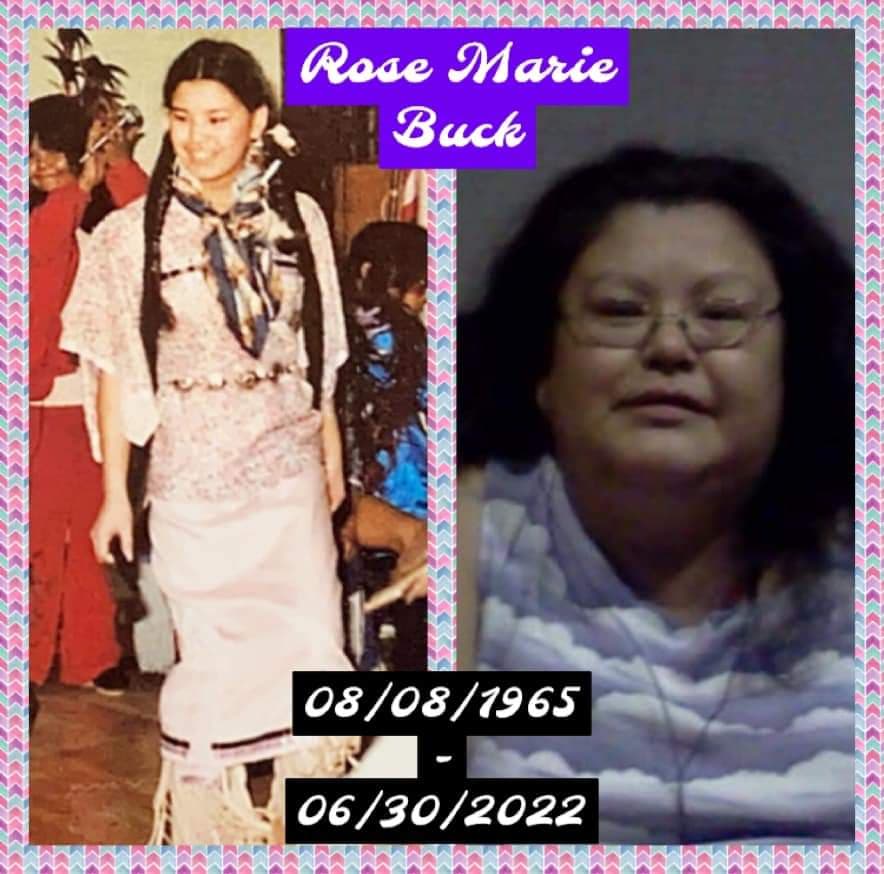 Sunrise: August 8, 1965 Sunset: June 30, 2022
The family of Rose Marie Buck regretfully announce that Rose passed away on June 30, 2022 at her home in La Conner WA.
Rose was brought up Seven Drum and was a member of the Spee-Bi-Dah Drum Group. She also danced Fancy and Team Dancing when she wasn't singing on the drum. Rose leaves behind her mother Judi Patrick, siblings Marvin Edwards, JoAnn Begay (Landry), Francis Williams Sr. (Sugar Bill), children Gerry Williams, Michael Likakur, Tah-Sheena Williams, Charlene Williams. Preceding Rose in death are Bernard Williams Jr., Roberta Suppah, Baby boy Williams, Clarissa Williams, Bernard Williams III. Rose will come home to Tulalip for interment.
Arrangements by Shaefer-Shipman Funeral Home and The Tulalip Tribes. Service will be at 10am on Thursday, 07/07/2022, at the Gathering Hall in Tulalip WA