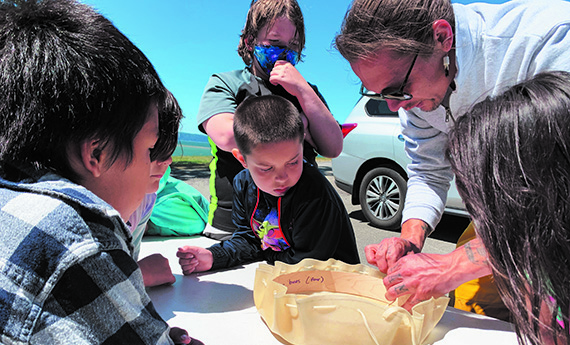 By Shaelyn Smead, Tulalip News
For over 25 years, the Lushootseed Language Camp has helped create a better understanding of our language within Tulalip youth. This popular two-week venture allows tribal youth ages 5-12 the opportunity to learn Lushootseed, implement it in their daily lives, and understand more of the history behind the language and the culture that surrounds it.
Lushootseed teacher Natosha Gobin said, "The past three years we've been developing curriculum that is being implemented at the Early Learning Academy, and that's based on the four seasons in the year. We've been excited for this because we want the language that the kids learn to be relevant to their daily lives. This year's camp is inspired from that curriculum. In the summer, when they look out into the water, they can identify things in our language like seeing our fishermen, the boats heading out to go crabbing, and the hustle and bustle of the marina. We want to make sure that they can use the language year-round, and that they are recognizing what they're learning with things that take place in the community."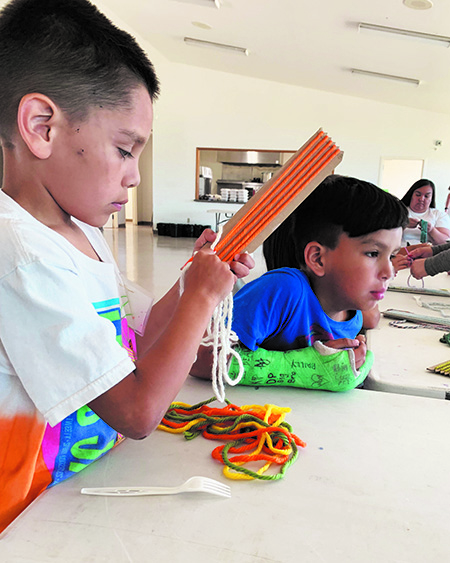 The camp provides daily groups, consisting of learning the language and basic words, weaving, accessing tablets with Lushootseed based apps, art projects, language games, traditional teachings, Lushootseed songs, building drums, and prepping for a Lushootseed based play that they will perform at the end of the week.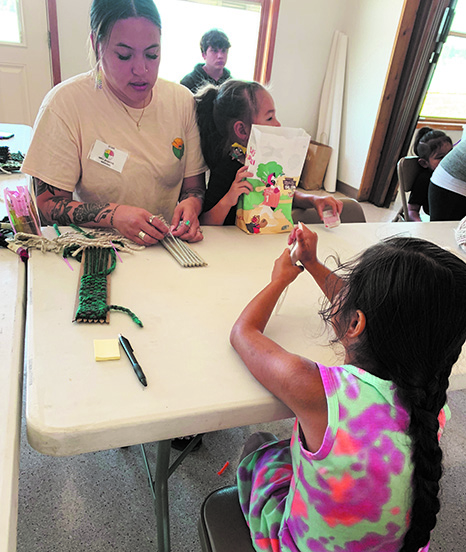 You can feel the energy in the room, and the excitement in the kids' spirits as they learn their native language and honor their ancestors before them. One of the kids in attendance said, "I love camp, I'm getting really good!" That same enthusiasm has carried on for many years, as some of the camp's volunteers, and staff like Maria Rios, used to be students that attended the language camp long before.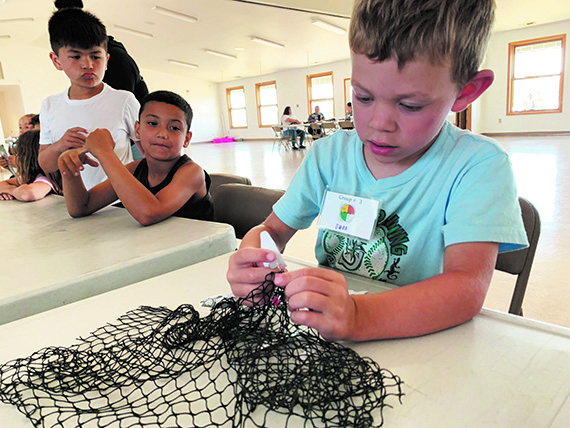 Other than language, the camp also focuses on building up tribal youth through teachings. "We circle up first thing in the morning and we pass on traditions of being respectful. Teaching them the words for 'listen', 'pay attention' will reinforce everything within the classrooms and at home" Natosha said.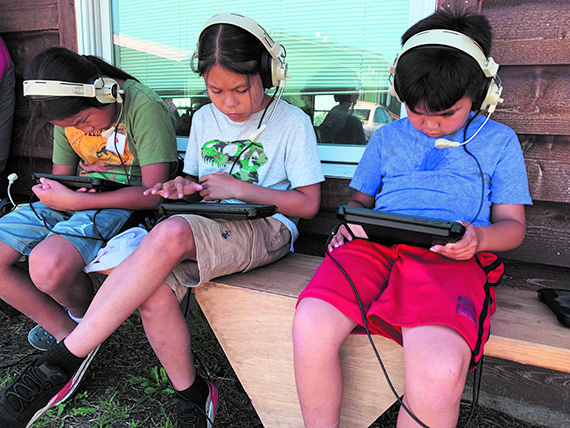 Natosha added that the goal is to outreach to as many tribal youths as possible so that Lushootseed will be integrated more in everyday life at Tulalip, "We want everyone to know the language. These little seeds that we're planting within all of the kids, that's what we look forward to – watching the language survive."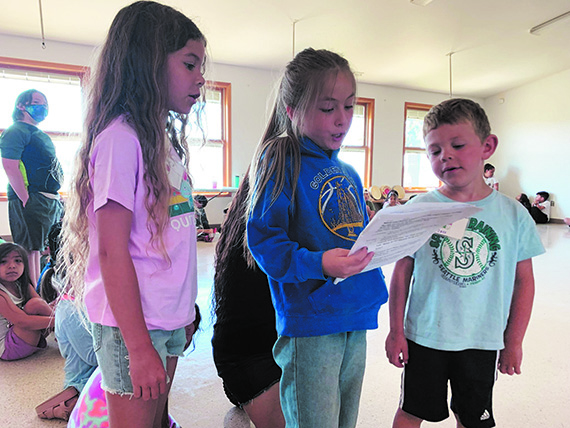 The camp will continue its second week July 18-22 at the Kenny Moses Building. If you know any tribal children 5-12 that would be interested in being apart of the camp, please sign up and contact Natosha Gobin at ngobin@tulaliptribes-nsn.gov or Michele Balagot at mbalagot@tulaliptribes-nsn.gov.