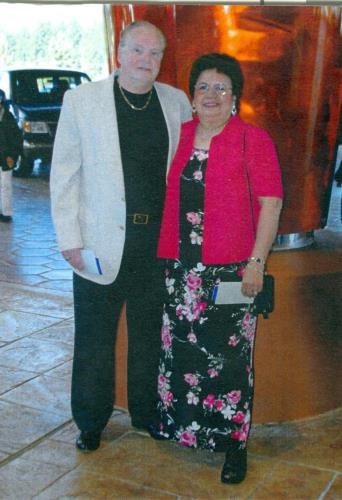 August 1, 1934 – August 7, 2022
George W. (Bill) Lewis, 88 of Tulalip passed away on August 7, 2022.
Bill was born in Portsmouth, Ohio on August 1, 1934 to Oscar and Edith joining siblings, Nancy, Tom, Sandy, Hilda, Candy and Penny. His children included Denise, David, Bill, Crystal, Jackie and Gay.; Step-children, Datasha, Lynn, Richard, Gail and Ken, whom he added when marring Bernita Brown in 2001 until her passing in 2007,
Although Bill lived in Washington State for over 20 years, you would find him in front of the TV on Saturdays watching his Ohio State Football Team and rooting on those Buckeyes. Bill also enjoyed the Seahawks, Mariners, playing bingo (In his earlier days), singing Karaoke, going to Vegas and the Kentucky Derby. You might have even seen him driving around town on his Vespa Scooter.
Bill was preceded in death by his parents, Oscar and Edith; brother, Tom; wife Bernita; and grandson Dylan.
Bill leaves behind numerous family members.
Funeral services will be held Monday, August 15, 2022 at 10:00 AM at Schaefer-Shipman Funeral Home. Visitation will be from 9-10:00 AM. Burial at Mission Beach Cemetery.