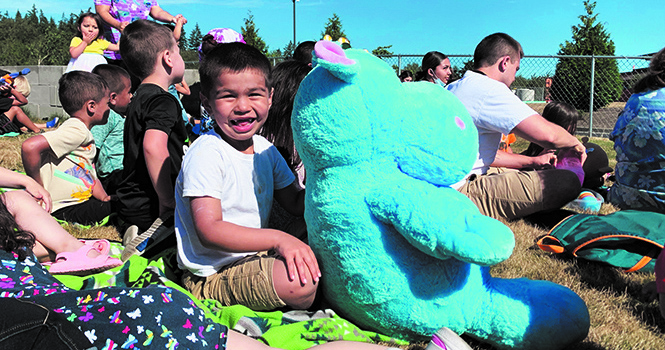 By Shaelyn Smead, Tulalip News
On July 16, the Tulalip Early Learning Academy (TELA) held their second annual teddy bear picnic for ages 6 weeks to 3 years old.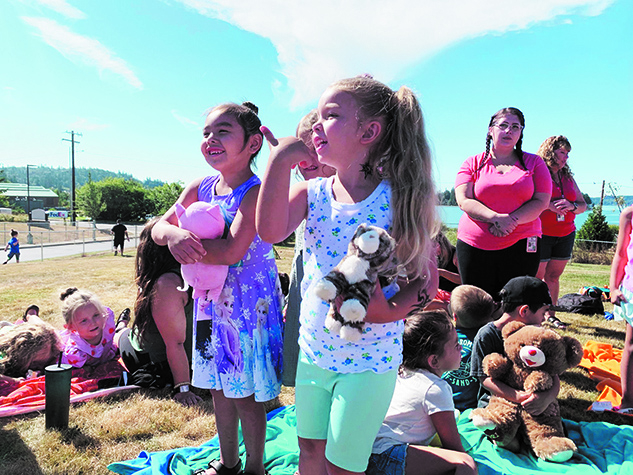 With TELA's year-round program, children have a list of summer activities to attend like the teddy bear picnic. The children were told that they could bring their favorite stuffed animals and enjoy a sing-a-long and puppet performance from 'Alleyloop music'. Alleyloop has been connected with the Montessori for around 20 years, and continues to entertain Tulalip youth.
The show consisted of guitar-based songs, different puppets with their own personal melodies, and games. Shortly following, the TELA kitchen provided sack lunches for the children to enjoy in either their classrooms or outside with their friends.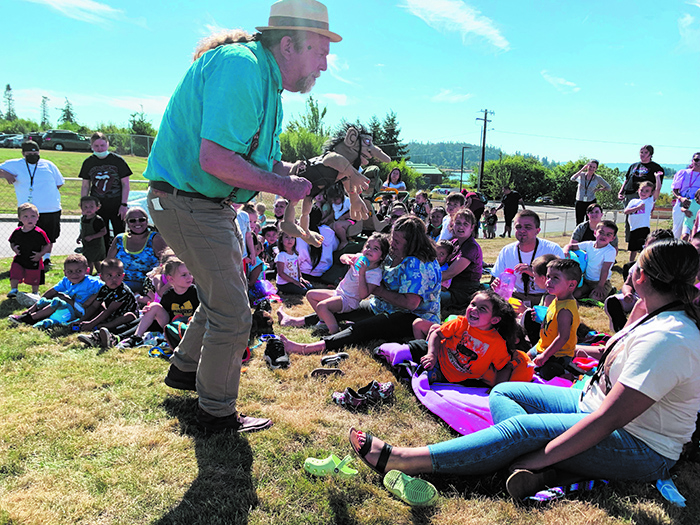 Montessori manager Tami Burdett said, "We love to bring in different entertainers like the dinosaur group with 'live' dinosaurs, and the reptile man, during the summer. We've worked with Alleyloop music for a while now, he has been awesome every time, and really gets the kids engaged. It's great to just mix it up and have some fun activities to get the kids involved and outside."
With the bright summer sun shining, and guitar hymns flowing through the air, the children had the time of their lives laughing, singing, and dancing with their friends and stuffed animals.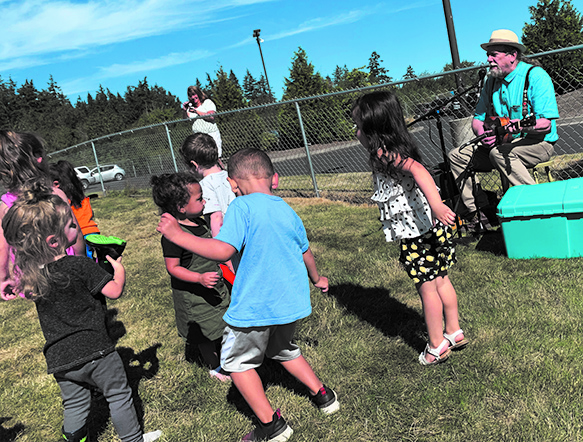 The performance made for a great addition to their final school week of the year, and some of the teachers were left feeling bittersweet about their last moments with their graduating preschoolers.
Enrollment for TELA is ongoing year-round and they welcome all Tulalip children. If you or someone has a child that you would like to join, please contact the academy at (360) 716 – 4250, and ask about the enrollment requirements and documents.