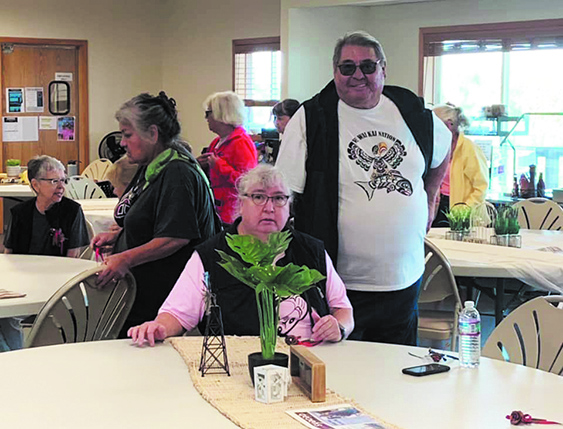 By Kim Kalliber, Tulalip News
The Tulalip elders welcomed special guests from the Wei Wai Kum First Nation of Campbell River, British Columbia for a luncheon on Tuesday, August 30.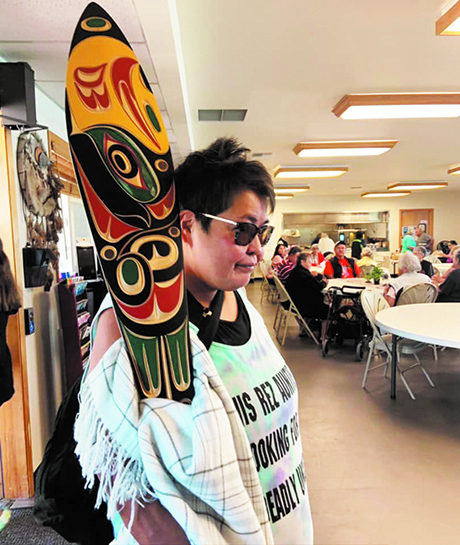 Guests were greeted at the door of the senior center and given cedar roses. Members of the elders commission and craft club members of the senior center were introduced after everyone said smile-filled hellos had taken a seat.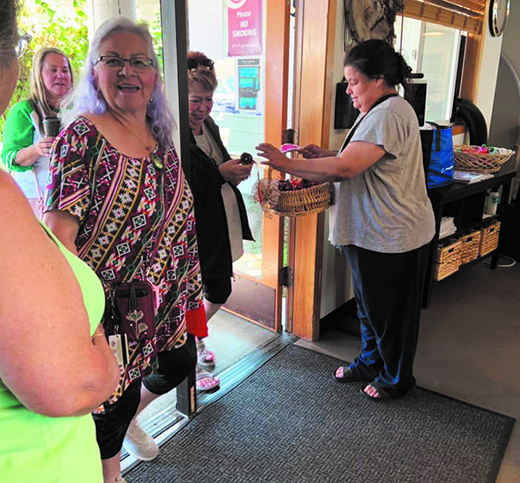 Dale Jones and Marlin Fryberg both welcomed the guests and thanked them for traveling from Canada, along with thanking the cooks for all their hard work.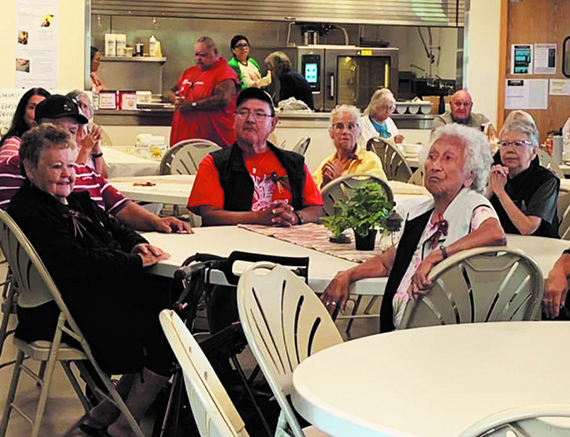 Dale spoke of bringing the potluck back to Tulalip and the days of community clam bakes. He also encouraged the crowd to call their friends and neighbors, to always keep in touch and love one another.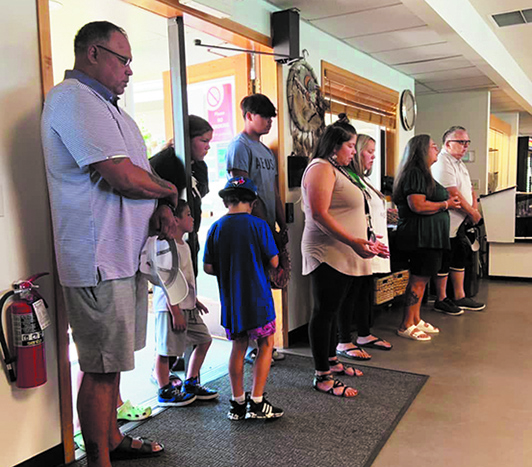 Then a song and prayer blessing, led by Sheryl Fryberg, opened the lunch. The much-appreciated guests dined on chowder and frybread, followed by a tasty dessert.