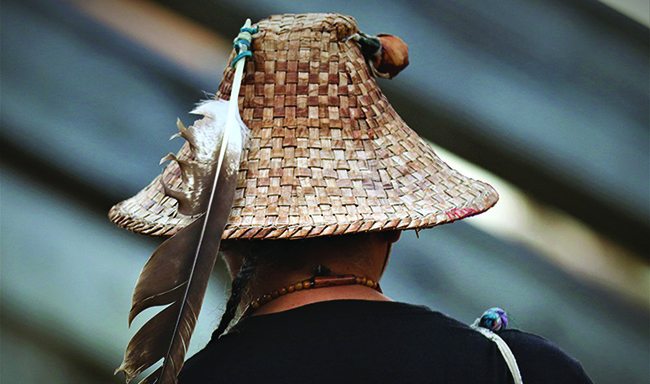 By Micheal Rios, Tulalip News
For the eighth consecutive year, the greater-Seattle area and its tens of thousands of proud Native American citizens celebrated Indigenous Peoples Day. Replacing the former misbegotten holiday dedicated to a slave trader and lost Italian navigator, the commemorative day to honor the past, present and future of Indigenous culture takes place annually on the second Monday in October.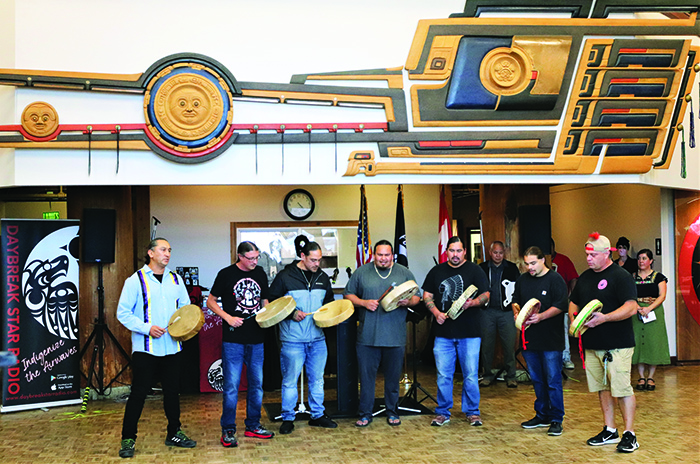 "People ask, 'Why Indigenous Peoples Day and why not American Indian Day or Native American Day?' It's only appropriate that we honor the legacy of work that's been done," explained educator Matt Remle (Lakota). His efforts, along with many other Native activists, were instrumental in getting a proclamation voted on by the Seattle City Council and signed into law by then-mayor Ed Murray in 2014. "It's not only honoring legacy, but when we say 'Indigenous peoples,' it's referring to more than just the tribes of the colonized United States. We're talking about all Indigenous peoples who've been impacted by settler colonialism around the world."
Since its inception into Puget Sound lexicon, the Indigenous Peoples Day movement has spread to hundreds of cities across the nation. It's been formally adopted by 19 state governments, and even universities and entire school districts are now indoctrinating the day to celebrate global Indigenous cultures into their holiday calendars.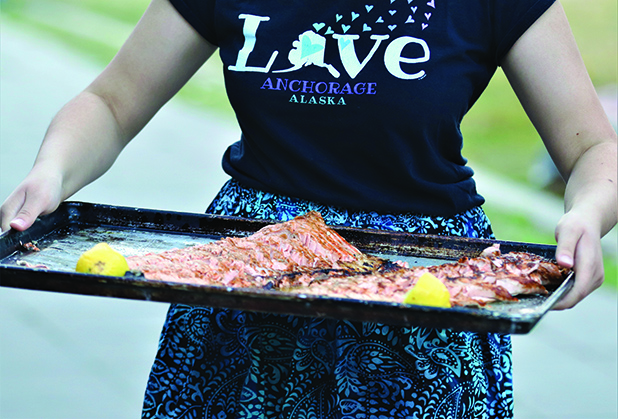 On Monday, October 14, Native people and their allies from around the Pacific Northwest gathered at Westlake Park, on ancestral Duwamish land, for a march and rally to celebrate Indigenous Peoples' Day in Seattle. The dedicated early morning group proudly wore cultural garb and traditional regalia while traversing from Westlake Park to Seattle City Hall, where a rally of celebratory song and dance was held.
"I love this moment. Feeling my drum vibrate through my soul, out of my feet into Mother Earth, and back up into my body," shared Sarah Hart (Tulalip) after marching through Seattle's urban landscape. "Empowering is an understatement. Being who we are as [Native] people is a way of life, it's every aspect of who we are and it's in every fabric of our being. We don't celebrate the genocide of our people, we celebrate who we are as people. We celebrate together. One heart. One drum. One voice. Together."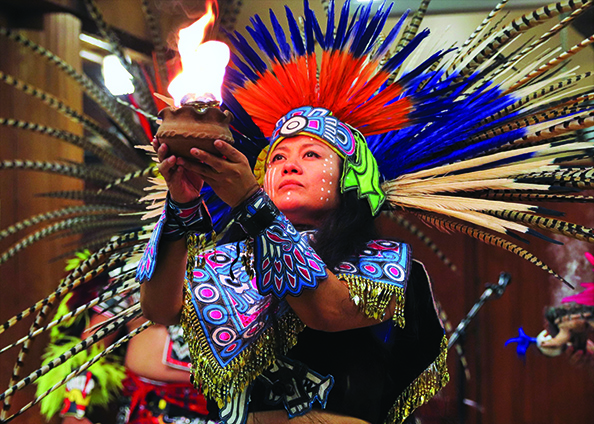 Hours later, the festivities continued at Daybreak Star Cultural Center with a host of activities intended to celebrate all the sovereign nations that comprise the Puget Sound region, known colloquially as Coast Salish territory. Sponsored by the United Indians of All Tribes Foundation, the Daybreak Star gathering included hundreds of urban Natives, culture bearers from a variety tribal community, and non-Natives who wanted to share in the memorable event.
The American Indian Movement honor song was an appropriate opening the evening's event. 
Quick history lesson. Daybreak Star was built on what was formerly a decommissioned Fort Lawton army installation. On the morning of March 8, 1970, a convoy of vehicles reached their destinations, both the north and south sides of Fort Lawton, when the occupants of the cars launched a coordinated effort to occupy the fort and establish it as a cultural and social services center for Seattle's growing Native American population. In the midst of the ensuing struggle, the occupation's principal organizer Bernie Whitebear stated, "We, the Native Americans, reclaim the land known as Fort Lawton in the name of all American Indians by right of discovery."
The Native activists who invaded Fort Lawton that day were ultimately successful in their goal of establishing an urban Indian cultural center at the site. While similar centers already existed in San Francisco, Minneapolis, and New York, what was to become Daybreak Star Center was the first to be established through militant protest. *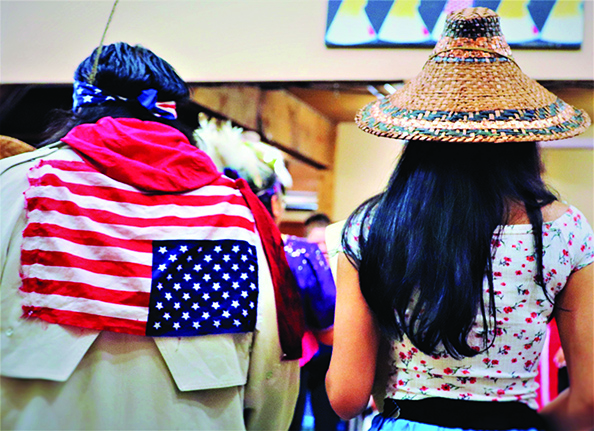 Fifty-two years after that legendary occupation, the American Indian Movement (AIM) anthem rang out on the reclaimed grounds of what is today Daybreak Star. Elder Randy Lewis (Colville) is one of the last remaining 'fence jumpers' who protested side by side with Bernie Whitebear. He took to the mic following the AIM anthem and said, "Why are we here? Take a look around you. See all the beautiful people wearing their traditional regalia and symbols of their ancestors. See all the happy children running around outside. They are living resistance and don't even know it. That is why we are here.
"For those of us who occupied Fort Lawton on that day in 1970, this was our dream. To claim a space, a piece of this land, for Native people. To create a house where we can come together and be in community through our shared culture," he continued. "The wood used to build this building come from local Tribes. The first wood logs brought in were from Colville, then Red Cedar from Quinault, and cross beams made from Snoqualmie spruce trees. Some of the trees go back to the year 1268. Let these trees be a reminder of the sacrifices required by so many that allow us to thrive today."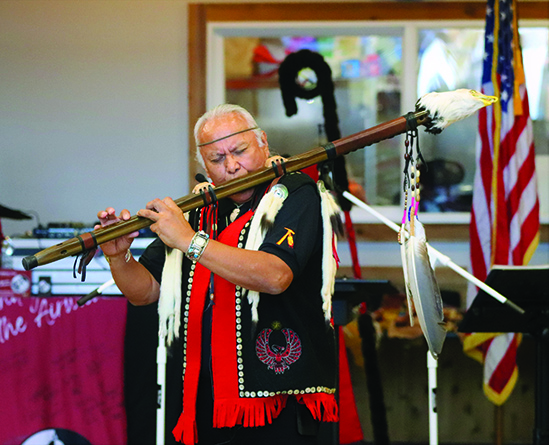 A series of high-energy cultural offerings, representing Indigenous communities across the Americas, kept the multi-generational audience engaged well into the evening. There were many tribal songs with accompanying drum, the digital beats of DJ Big Rez and a mesmerizing Aztec fire dance One particularly standout performance occurred when the overflowing Daybreak Star crowd was treated to several songs and stories offered up by enchanting flute player George Montero (Tlingit).
There were gift bags of traditional medicines, artworks of all mediums, and an appetite quenching plate of salmon accompanied on a bed of wild rice pilaf given to event attendees.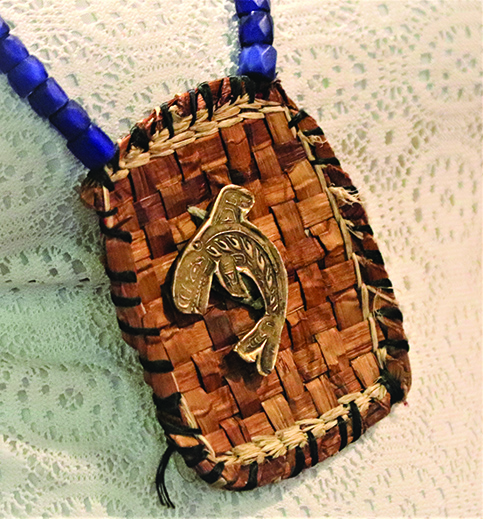 "At its core, Indigenous Peoples Day aims to celebrate and honor the past, present and future of Native peoples throughout the United States. It also served to acknowledge the legacy of colonialism that has devastated Indigenous communities around the globe historically, while continuing to negatively impact them today," summed up Remle. "More importantly, Indigenous Peoples Day moves beyond the classic narrative of oppression and instead honors the histories, cultures and resiliency of contemporary Native peoples."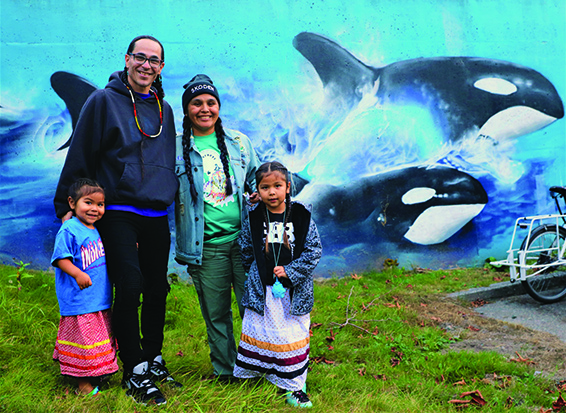 Every day is a great day to be Indigenous. It's just a little more meaningful when surrounded by family and friends united in common cause – celebrating Indigenous Peoples Day.
Source: https://depts.washington.edu/civilr/FtLawton_takeover.htm