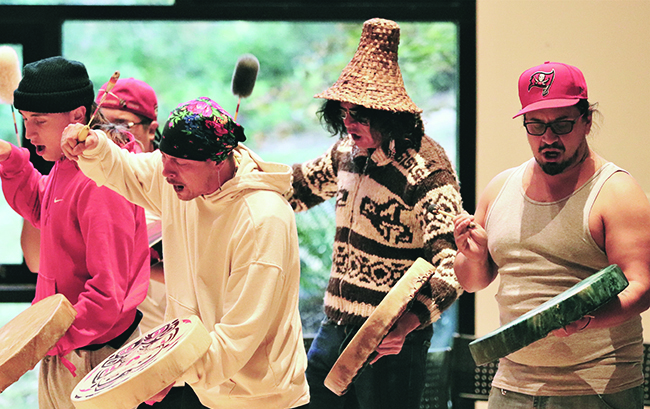 By Micheal Rios, Tulalip News
On October 14, the University of Washington hosted a Tulalip-led coastal jam as part of it's back to school celebration. The mission was to empower the university's Native American student population, while embracing the rich culture and traditions of local Coast Salish tribes.
Tulalip tribal member Chenoa Henry, former manager of the Grants and Self-Governance department, was announced as the new director of UW's wǝɫǝbʔaltxʷ Intellectual House back in August. The 30-year-old husky alum wasted no time in coordinating the campus-based longhouse's first ever coastal jam.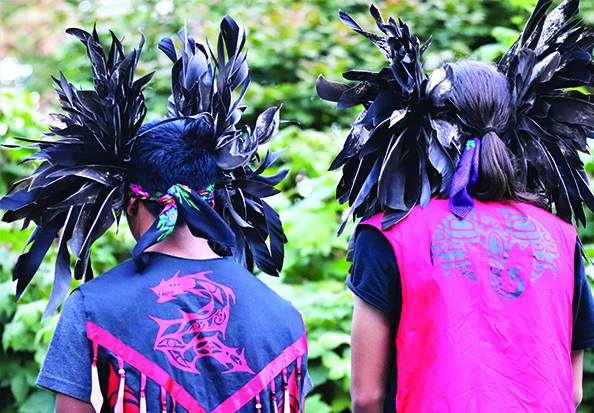 "After an inspiration lunch with Puyallup tribal member Danica Miller, where we pondered different ways to bring music, drumming, singing and all that kind of life and medicine into this UW longhouse space, a coastal jam just made sense," said Chenoa, wǝɫǝbʔaltxʷ director. "I started the planning phase by reaching out to my cousins Thomas and Cary Michael Williams. They helped me out so much during this entire process by announcing and posting about the jam at other gatherings. The turnout was better than I could've imagined."
The Intellectual House is a longhouse-style facility on the UW Seattle campus. It provides a multi-service learning and gathering space for Native students, faculty and staff, as well as others from various cultures and communities to come together in a welcoming environment to share knowledge. Its purpose came to life during the coastal jam as cohorts of tribal members from Tulalip, Lummi and Puyallup gave the longhouse a drum heartbeat and enchanting voice that rang out to anyone within earshot.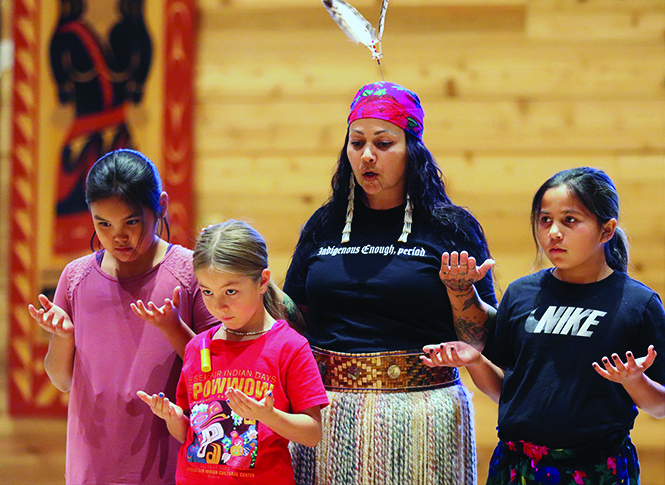 During the three-hour coastal jam, Native culture bearers from four different generations drummed, sang, and shared their culture to those who sat inside or stood outside looking onward in complete amazement. The seemingly endless supply of energy from the elementary and middle school aged Native dancers was contagious to the older generations who happily shared the floor.
"In bringing a coastal jam here to the UW, I'm healing my past version of myself who did not have access to such events or community as an undergrad," shared Chenoa. "To witness our Native students and other minority students who showed up because they felt like they are a part of something, actually embracing our sense of community on campus, it just shows how much the university, it's students and our culture has grown.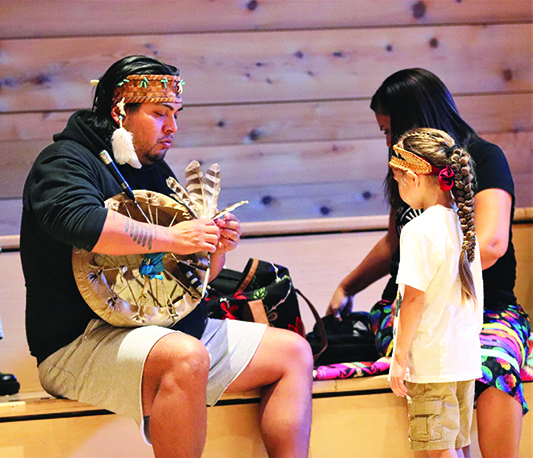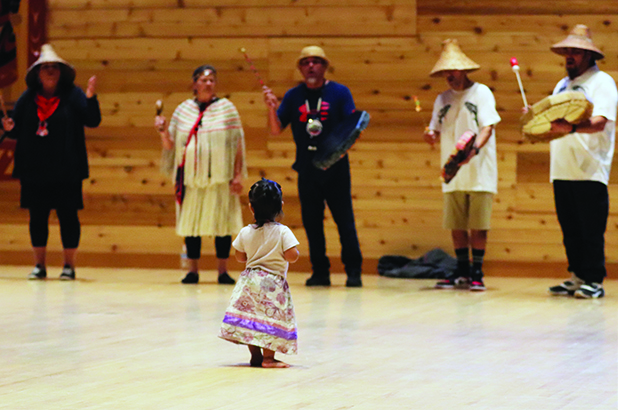 "For the future generations and all the young ones who helped express what it means to be Coast Salish, I want them to keep coming back and to know they belong here. I want that sense of belonging to be ingrained in them long before its time to apply for college."
The University of Washington is estimated to have less than 1% Native student population, according to Data USA, yet with so many casino tribes in Washington State paying near full tuition rates for their tribal members seeking a college education, that number should be much higher. It's the hope of student advocate Hailey Enick, First Nations @ UW co-chair and Tulalip tribal member, that hosting more culturally relevant events while being more welcoming to the original stewards of this land could cause UW to see a significant increase in its Native student admissions.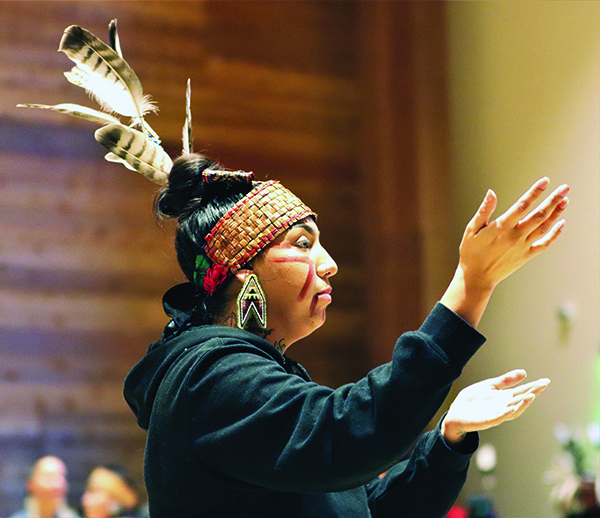 "To me the Intellectual House feels like a piece of home on campus. Hosting a coastal jam is only appropriate then with our mission to make our Native students feel comfortable and let them know our culture is celebrated," explained Hailey, a fourth-year undergad student studying Education. "It was important we make this event coastal specific because we don't have many events that are actually geared to our coastal traditions. We are on coastal lands, the traditional lands of Coast Salish people. Showcasing our space and traditions while building community with new students is how we bridge cultures and understanding.
"UW First Nations does host a big powwow every year and that's cool, but these coastal songs are the sounds that I recognize, these are the sounds that I grew up with from home," she added. "Powwow music is amazing in its own right, but it shouldn't be synonymous with the tribes of this area. We have our own music, our own sounds and traditions.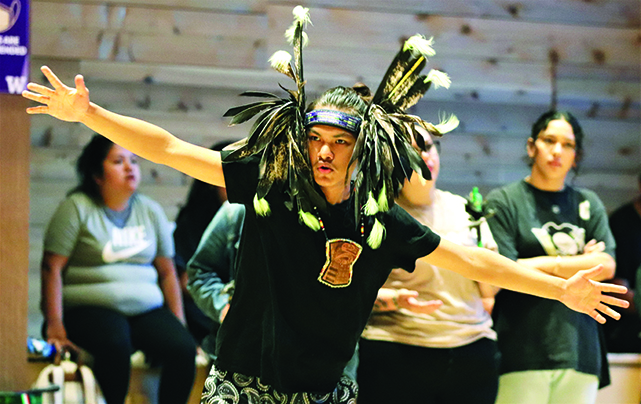 "My fellow students gaining insight to the beauty we have at home in Tulalip is amazing and healing and makes me feel comfortable to succeed as not just a UW student, but a proud Tulalip tribal member as well. It's still early in the new academic year and I'm already so proud of the Native community we've built here. There is so much Native representation and culture on display every day. I've seen so many pairs of beaded earrings and vibrantly colored ribbons skirts already. I look forward to seeing many more in the future."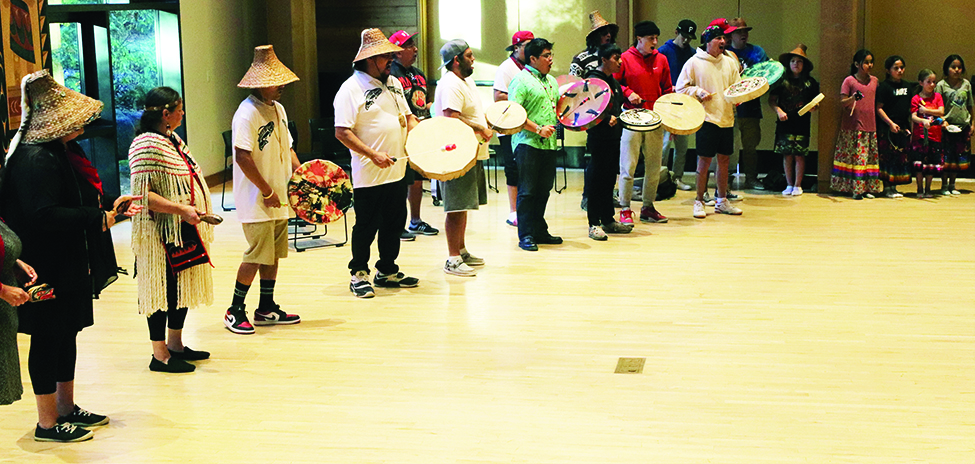 As successful as the evening of coastal culture on the UW campus was, it's even more significant from the standpoint that two culturally grounded and college educated Tulalip women are implementing, in the real time, the changes that so many of the generations before could only dream of.