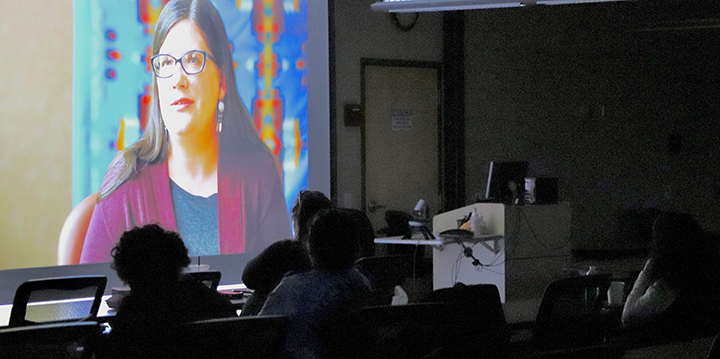 By Kalvin Valdillez, Tulalip News
The lights in room 162 of the Tulalip Administration Building were switched off on the evening of September 20. All eyes were watching a large projection screen at the front of the conference room as a movie was cast from the Panasonic overhead projector. There were over twenty ladies seated throughout the room. And although only visible by silhouette, they could not hold back some of the emotions brought on by the film, and were seen wiping tears from their eyes, shaking their heads in astonishment, and audibly gasping in shock as six Indigenous women shared their story in an 84-minute documentary titled, Sisters Rising.
The 2020 film is a moving, heartbreaking, and empowering watch that details the abuse and domestic violence (DV) that Native women face in today's society. The film exposed the frustrating roadblock that those individuals experienced when they attempted to report the crimes committed against them and their loved ones.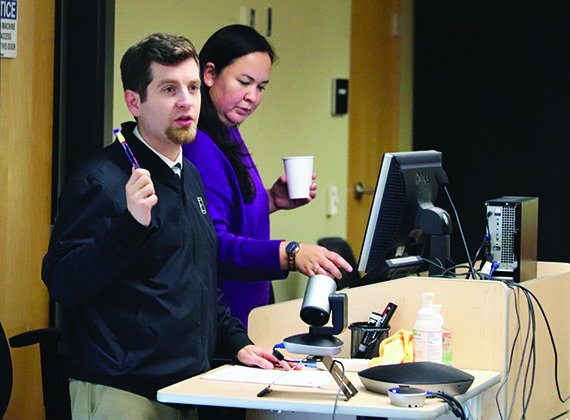 A Supreme Court ruling in the late '70's ruled that tribal courts do not have the jurisdiction to try and prosecute non-tribal members who commit crimes against their membership. For decades, non-Natives targeted Native women, children and men on reservations throughout the country and got away with child abuse, sexual abuse, DV and much more, resulting from that ruling.
The women featured in Sisters Rising retold their stories and showed how survived those horrific experiences of abuse and DV. More importantly, it showcased their resilience as each of the six women went on to help their communities, whether through prevention and awareness work or taking the initiative to change legislation in their respective homelands. All of the women are making a big impact in their tribal communities.
The film's synopsis leads with some eye-opening statistics: "Sisters Rising is a powerful feature documentary about six Native American women reclaiming personal & tribal sovereignty. Native American women are 2.5 times more likely to experience sexual assault than all other American women. 1 in 3 Native women report having been raped during her lifetime and 86% of the offenses are committed by non-Native men. These perpetrators exploit gaps in tribal jurisdictional authority and target Native women as 'safe victims'. Their stories shine an unflinching light on righting injustice on both an individual and systemic level."
Following the film screening, Tulalip Prosecutor Brian Kilgore was on-hand for a quick Q&A and to talk about how the film relates to the Tulalip Court and community. He shared, "The Supreme Court took away the jurisdiction of tribes to prosecute non-Indians. In 2013 we got back the ability to prosecute domestic violence crimes with Indian victims, with a couple of exceptions. One of those exceptions was there had to be a tie to this reservation. If you had people that were just passing through, we didn't have jurisdiction. In October of this year, it was expanded again. Now we have jurisdiction over everybody."
He continued, "This year I have gotten a felony DV referral every week, on average. It's a lot. The other overlay here is that it's not just jurisdiction over people. Tribes until very recently didn't have any jurisdiction, we could only charge the not serious stuff. And what often happened is that the serious stuff got charged as not serious stuff. So, there might have been felony conduct but they still got a misdemeanor. Felony is anything greater than a year, misdemeanor is up to a year. The Tulalip Tribes had felony jurisdiction since 2012. We had two felony cases in 2015, and we had 70 this last year. It's increasing; it's not a good thing, right? But my sense is that there isn't more crime, we're just catching more of it, and we're able to prosecute more of it. I think it is a good thing. I think the numbers we're seeing are more realistic, and it doesn't really represent more violence."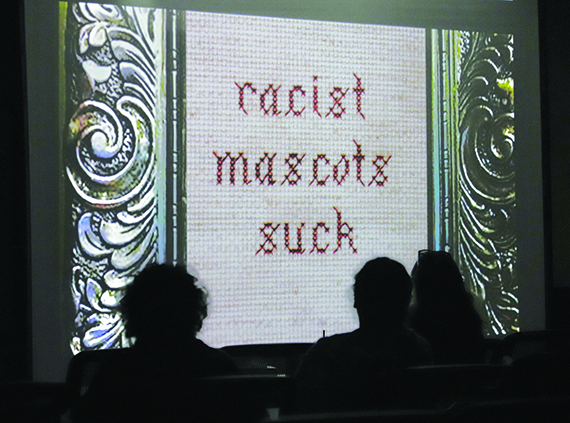 The film screening was hosted by the Tulalip Legacy of Healing (LOH) and the Child Advocacy Center (CAC) in observance of National DV Awareness Month. Throughout October, the two programs have held a number of events to help bring attention to the DV that occurs within Native America and more specifically, here at Tulalip. In addition to the Sisters Rising screening, they have also hosted a Resolving Trauma workshop with the Director/Consultant of the Midwest Trauma Services Network, Frank Grijalva MSCC, MSPH, as well as a self-defense class led by the Tulalip Police Department.
"One of the core focuses with DV Awareness Month is the importance of breaking the silence," expressed Sydney Gilbert, CAC/LOH Coordinator and Forensic Interviewer. "If people are not talking about and it's not coming to light, it lives in the shadow. The more we can talk about it, the more we can bring it to attention, the more we can normalize the conversation around it. We know that there's higher rates of intimate partner violence in communities that have experienced trauma. Another focus we have for this month is addressing that trauma, and not only bringing attention to intimate partner violence, but bringing attention on how we can heal from that as a community."
After the documentary's credits finished rolling, Tulalip tribal member Lena Hammons, who sat attentively in the front row, expressed, "I loved that they were in front of tribal council proposing new codes to protect their women. I think that we need more people doing that, and if not go to General Council because it is a serious issue. I didn't know there was 70 cases already this year and I'm out in the community a lot so that was kind of scary for me. I love the strong women who were standing up, helping each other and helping themselves. I'm a DV survivor myself, and had to fight for myself and my kids. It was nice to see they weren't presenting themselves as victims, they were presenting themselves as survivors and supporters. Women need to know that they're not alone and we need to support each other. Whether you know someone or not, if you know something is happening you need to report it.
"And for men and our women who are violators, it's important for them to know that it won't be tolerated. It's not our way. It's not traditional. It's not cultural. It's colonized behavior. It's important for everybody to know that. You don't have to tolerate DV. If you're a perpetrator of DV, there's help for you. Go get the help. Because we love everybody, and we don't give up on anybody."
If you or anybody you know is experiencing an abusive relationship, please do not hesitate to call the LOH at (360) 716-4100 for assistance. And if you are in a crisis or an emergency situation, the LOH provided a list of three additional hotline numbers that you can utilize during your time of need:
The National Domestic Violence Hotline 1-800-799-SAFE (7233)
Strong Hearts Native Helpline: 1-844-762-8483
Domestic Violence Services of Snohomish County 425-25-ABUSE (22873).