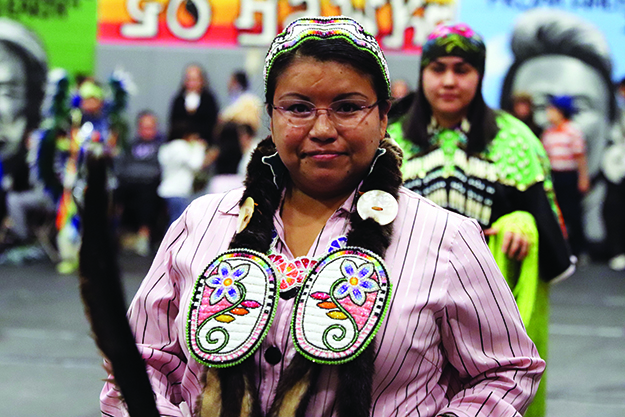 By Kalvin Valdillez, Tulalip News
With the arrival of snow, the amazing display of lights at the Tulalip Amphitheater, children on their best behavior in hopes to score big this year, and Mariah Carey blasting from speakers at just about every retail store you visit, it's beginning to look a lot like Christmas. This time of year is special for local Indigenous families and their students who attend the Marysville School District (MSD) because Tulalip is home to an annual gathering where Christmas and culture collide.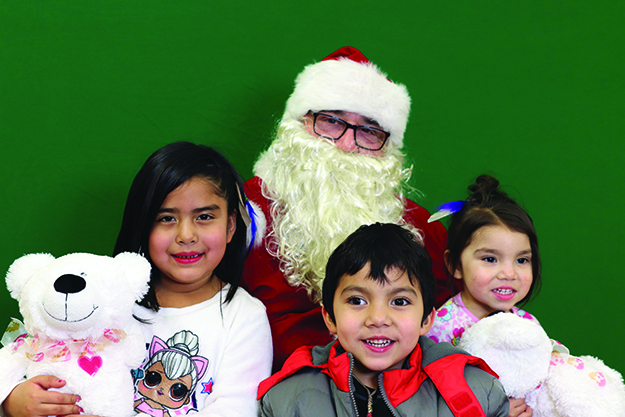 Previously held on a consecutive basis before the pandemic hit, the Tulalip Education Division and the MSD Indian Education Department's annual holiday powwow makes its official return on Saturday, December 17th. Many are anticipating the sound of jingle dresses and regalia to help celebrate the holiday season, accompanied of course by the deep and beautiful tone of the round drum.
At holiday powwows of Christmas past, hundreds of people took part in this festive occasion. Whether they hit the dancefloor for the fancy, shawl, jingle or couple's dances, sang in one of the multiple drum circles, visited with St. Nicholas at Santa's Workshop, perused the numerous vendor stands for the perfect Christmas gift, or participated in the ever popular cake walk, attendees experienced the Christmas spirit first-hand, Indigenous style. And after the event was postponed for two years in a row, everyone is excited to gather for the holiday powwow in all its splendor once again.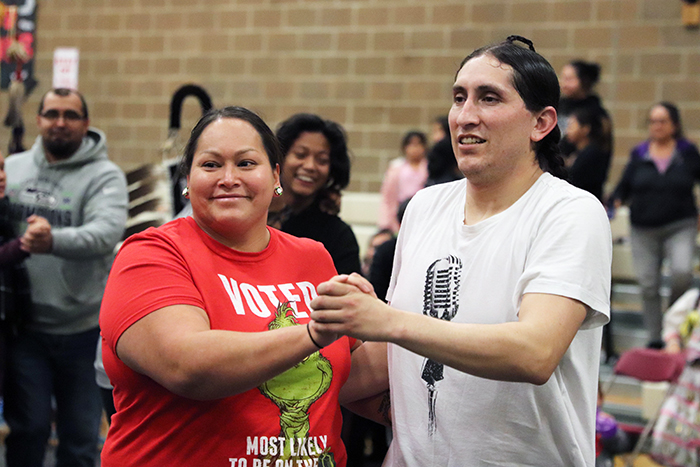 "The foundation of our powwow is to uplift the hearts and spirits of our community," expressed MSD Native Liaison, Zee Jimicum. "Gathering is a very healing tradition that our people deeply value. Being together keeps us connected. The challenge to stay connected during the pandemic was exacerbated for our communities because we couldn't gather. We are looking forward to reconnecting with our families and community as we gather to celebrate life. I am not the only one looking forward to our 7th annual holiday powwow, our team is excited to bring our community together again!"
The holiday powwow takes place at the Francy J. Sheldon gymnasium and the Marysville-Tulalip Campus from 4:00 p.m. to 8:00 p.m. Grand Entry is set to begin at 6:00 p.m. This is a catered event and food will be available to all who shows. Arlie Neskahi is locked in as the Powwow MC, Rocking Horse will serve as Host Drum, and the honor of Head Man and Head Woman is held by Devon Bluehorse and Isabelle Jefferson respectively. Since dinner will be provided, there will be no food vendors, but if you are interested hosting a vendor stand there is a $40 fee with a limit of one six-foot table (must bring own table).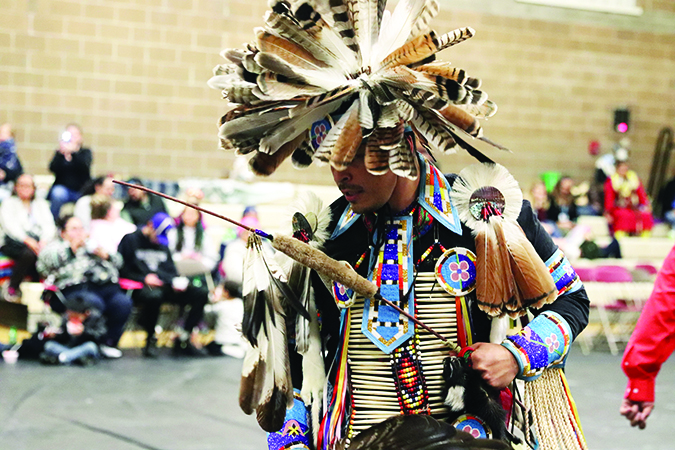 For additional vendor information, please contact Zee Jimicum at (425) 232-0166 or Zenitha_Jimicum@msvl.k12.wa.us. And for further questions, feel free to reach out to Matt Remle at (360) 965-2100 or Matthew_Remle@msvl.k12.wa.us, as well as Terrance Sabbas at (206) 484-6907 or Terrace_Sabbas@msvl.k12.wa.us.