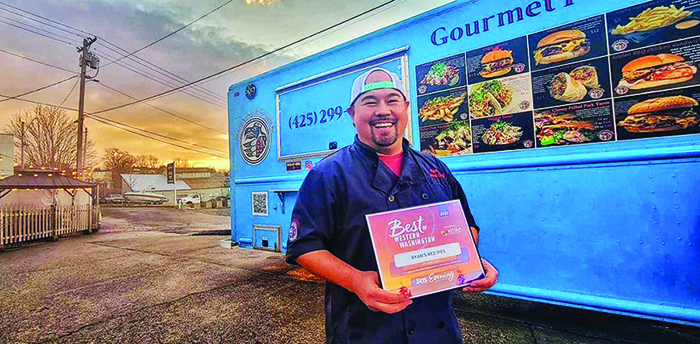 By Kalvin Valdillez; photos courtesy of Ryan Gobin. 
It was nothing but love in the comment section of Ryan's REZ-ipes' most recent Facebook posts. While some fondly recollected about Ryan Gobin's early beginnings inside the blue concession trailer in front of Tulalip Bay CrossFit gym, others listed their favorite dishes by one of the most in-demand food trucks and catering services in the Pacific Northwest. "I need me a shrimp n' steak rice bowl," said Magdelina Spencer. Jim and Rhenee Florian commented, "We were just there and had your nacho cheese smash burgers, kalbi burrito, fries and cinnamon sugary frybread. SO Good!". And Melissa Peacock simply shared, "Those smash burgers… heaven!"
Among the hundreds of congratulatory comments, perhaps the most heartfelt came from some of Ryan's fellow Tulalip community members who beamed with pride about his rise to fame in the food industry. Samantha Rose stated, "So great watching your growth! Great job Ryan!". "Congratulations! It's a blessing watching your journey. Keep growing your dreams," encouraged Sunshine Jess. Elena Wilson, who also cooks on the 2022 Best Food Truck, shared, "Congratulations for all your hard work and dedication to loving the food you serve. [It] means a lot to everyone who shows up to the truck. You earned it, you the best."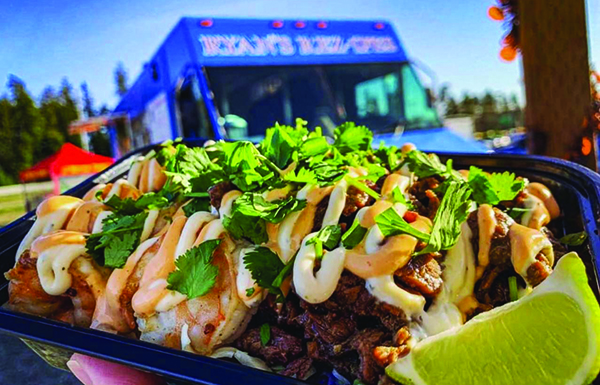 After years of service to his community as a Tulalip Police Officer, Ryan made the courageous decision to follow his lifetime passion in 2016 – a passion that was developed in his adolescent years and inspired by all the cooks within his very own family. After soaking up all the knowledge his family could offer in the art of cuisine, he began experimenting and creating his own recipes. Today, Ryan has thousands of devoted followers hailing from all across the country who love his unique and tasty dishes.
"I am forever grateful and deeply appreciative for all the support I've been given by my family and friends from our Tulalip community for supporting me in my food truck journey," Ryan shared. "I was recently nominated by King 5 Evening News as the number one food truck in Western Washington. It's a huge achievement for me, because I've worked very hard over the past five years to get where I am today, and I never let anything stop me."
Now don't get it twisted, Ryan's food could easily speak for itself – it is that delicious. However, he has worked his ass off ever since he decided to start his culinary endeavor, not only in the kitchen but on the business end as well. Over the years he went from a local trailer to an upgraded sleek blue food truck that travels around western Washington serving up the likes of frybread, truffle fries, pulled pork sandwiches and tacos, the ever-popular smash burgers, shrimp bowls and a variety of weekly specials and experimental dishes. In addition to investing in a new truck and cultivating a strong following, Ryan has also expanded his services to include catering for large parties to enjoy his food. He has also worked numerous corporate events, baby showers, weddings, and other gatherings.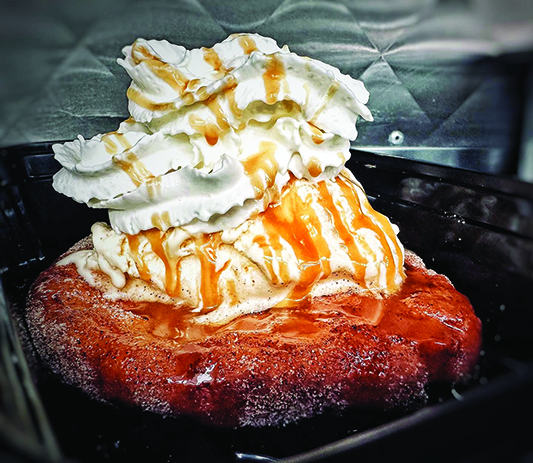 Said Ryan, "There have been many hurdles, failures, and lots of sacrifices over the years, but I kept pushing forward in a good way with passion and drive to show my kids and others that you can really do anything you put your mind to. The way I see it is this – if you give up because it gets difficult, it'll never be a success. Never give up!"
The Tulalip chef and entrepreneur serves as an inspiration to many, and he is quick to share his success and guidance with those on the same career path. He humbly expressed, "To me, other food trucks or other food vendors are not my competition. We are all attempting to achieve the same goals – creating amazing foods and making others happy when they eat it, and also supporting our families at the same time. We should all support and help one another. Recently, I had the food truck at the Tulalip Amphitheater for the Lights and Ice Festival, that was such a beautifully set up event full of Tulalip tribal food vendors and everyone supported one another as a big family. That's what it's all about! It was all love and warmth together."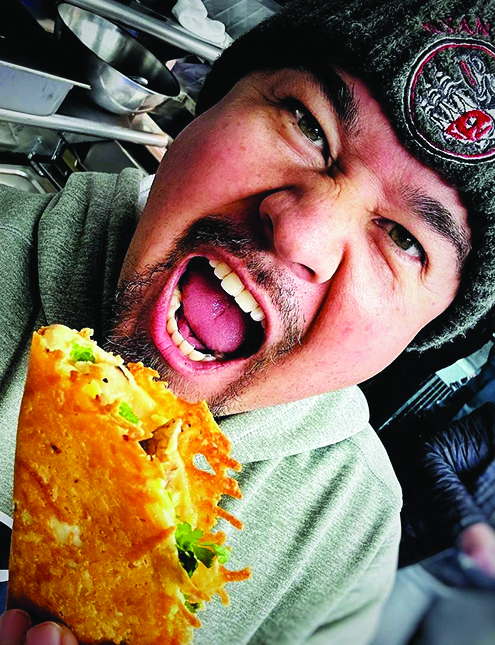 To get an idea of how amazing it is to receive recognition from King 5's Best in Western Washington Awards, Ryan joins the likes of PNW heavy hitters such as the best taco award winner, Taco Time, and the best burger award winner Dick's Drive-In. If you have yet to experience the mouth-watering food at Ryan's REZ-ipes, be sure to follow his Facebook and Instagram pages for the most up-to-date menu items and all the locations that they plan to visit.  
After winning the Best Food Truck of 2022 award, Ryan took to Facebook and shared, "This just goes to show how far you can get when you have an amazing support system at home, have a great team through the years, and never give up! Cheers to many more years of progress and expansions!"
Congratulations to Ryan and the entire Ryan's REZ-ipes crew. We are excited to see what's next up on the menu for his tribal member-owned business.